The last time the St. Louis Blues played ten or more games without Alex Pietrangelo, James Cameron's Avatar was in theaters and "Boom Boom Pow" was the top hit on the radio. Pietrangelo was a 19-year-old, and while he spent the first half of the 2009-10 season in the NHL, he watched most games from the press box. The Blues took full advantage of his nine-game NHL trial and kept him with the team until December, whereupon they lent him to Canada's U-20 team for the World Junior Championships before returning him to the OHL.
Since then, Pietrangelo has been a stalwart, and has never missed more than nine games in an entire season. That is, until now. The Blues announced today that Pietrangelo would be placed on long-term injured reserve, and would not be re-evaluated until at least Christmas. Now the Blues, who are already at a loss for everything that's gone wrong this season, will be without their captain and cornerstone defenseman for ten or more games. Though it is probably the death knell of their season, the injury does offer the Blues a chance to answer a significant question: can the team survive without Pietrangelo?
Pietrangelo's Injury
A few days ago, we took a look at some recent injuries for the Blues and what opportunities they might open for younger players. At the time, we suggested that Pietrangelo's injury was minor (going on the information available at the time). But new information changes the picture dramatically.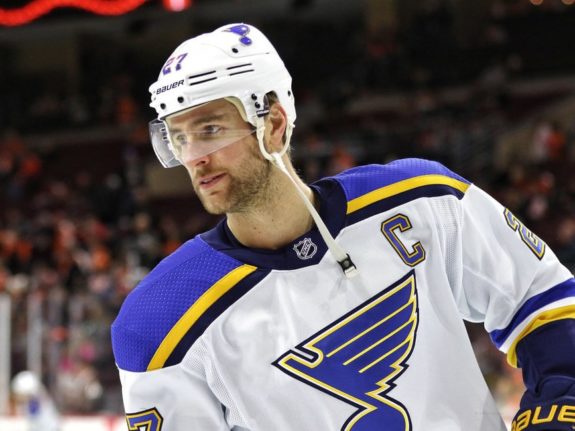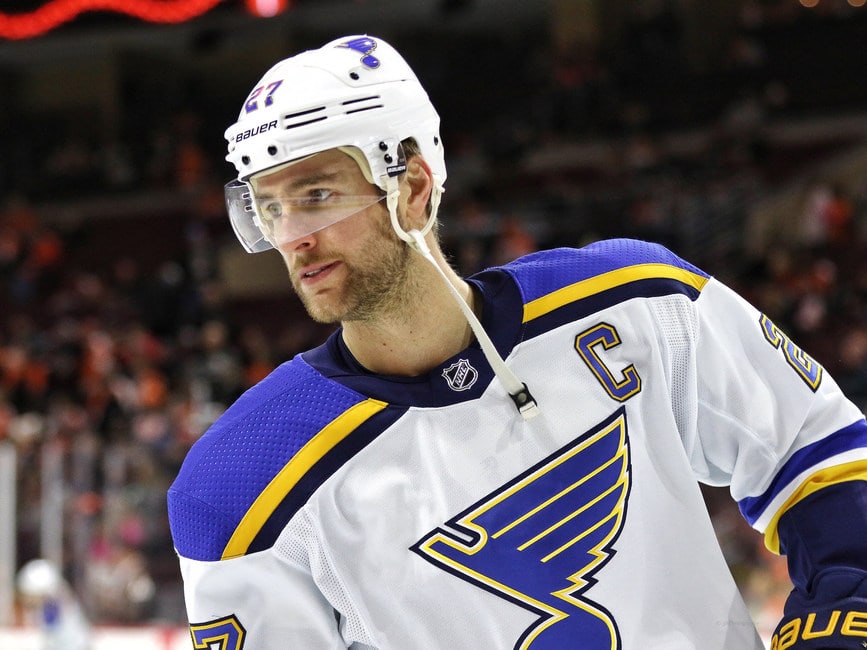 It turns out Pietrangelo's hand injury is potentially very serious. He will be out until at least Christmas, and is consulting with specialists as to whether surgery will be required (and it sounds like it probably will be). One assumes that surgery would bring with it a much longer timetable for return. As it stands, he will be re-evaluated later this month, meaning the Blues will miss him for a bare minimum of ten games.
St. Louis is already missing Carl Gunnarsson on the defensive end, though he is expected back sooner rather than later. But in Pietrangelo, the team loses its workhorse, a man who averages over 25 minutes a night and is seventh in the league in minutes played over the last three seasons. Though fans have criticized Pietrangelo some this season, he will be incredibly hard for the Blues to replace.
The Blues Without Pietrangelo
With Pietrangelo on the shelf, the Blues are desperately shorthanded on defense. They have called up St. Louis native and American Hockey League captain Chris Butler in the interim, but it can't be a long-term solution. Though Butler has been with the organization since 2014-15, he has only played in 14 NHL games across the last four seasons. He's primarily served as an AHL defenseman and will not be reliable in big NHL minutes.
The team has other, younger options, including Niko Mikkola, who was discussed in the earlier article. But they seem content to roll forward with the defense they have up right now. Likely, that will mean a line combo similar to what they rolled out in Arizona on Saturday.
#stlblues lineup at Arizona pic.twitter.com/j5GUnDXbQR

— Andy Strickland (@andystrickland) December 2, 2018
It isn't a very pretty picture for the Blues, a team that is already seventh worst in the league in goals against per game. The third pairing in particular features an aging veteran in Jay Bouwmeester who has struggled to keep up all season partnering with a youngster in Jordan Schmaltz who doesn't seem to be NHL caliber. They'll need to take more minutes than they should, because Joel Edmundson and Colton Parayko likely won't be able to carry the same load that Pietrangelo was relied upon for.
Butler will likely fill in occasionally, but will probably be replacing either Bouwmeester or Schmaltz and have limited minutes. Parayko, Edmundson, Vince Dunn, and Robert Bortuzzo will have to carry the bulk of the load for the foreseeable future, and based on the 6-1 defeat at the hands of the Arizona Coyotes on Saturday, they may not be up to the task.
A Blessing in Disguise?
In what world is the loss of a cornerstone defenseman even conceivably a blessing in disguise? It's a thin argument, but the Blues can take advantage of this disaster by using it as a glimpse at what life would be like without Pietrangelo. This is significant for a number of reasons.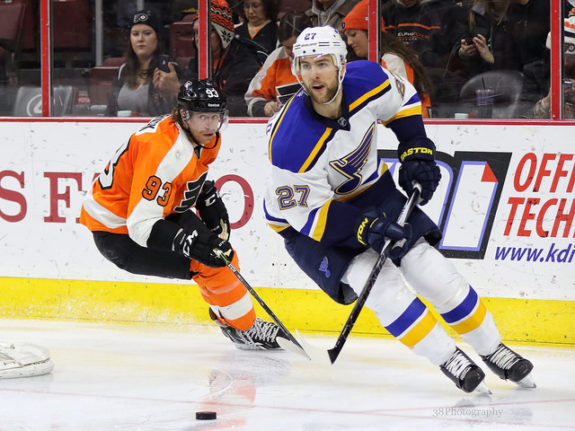 First, the Blues are in full-blown panic mode this season, and it's forcing them to investigate every potential option in restructuring the roster for the future. This includes a potential trade of star players such as Vladimir Tarasenko and, yes, Pietrangelo himself.
But if the Blues are considering trading Pietrangelo, they should be aware of what life looks like without him. This 10-game "trial run" will be a preview of that alternate reality. It will give them a chance to see whether Parayko and Edmundson can stand up as a top NHL pairing. If they can, perhaps it will embolden the Blues to consider a trade involving their captain. But, more likely, the next ten games will remind Blues' fans, and their front office, just how indispensable their number-one blueliner is.
Second, whether the Blues investigate a trade or not, Pietrangelo's window for a contract renewal is fast approaching. He has spent the last five seasons playing at an absurdly valuable $6.5 million AAV, but only has this season and next on that deal. When he signs a new one, it will almost certainly be at $8 million or above per season, mirroring if not surpassing the deal John Carlson signed this summer.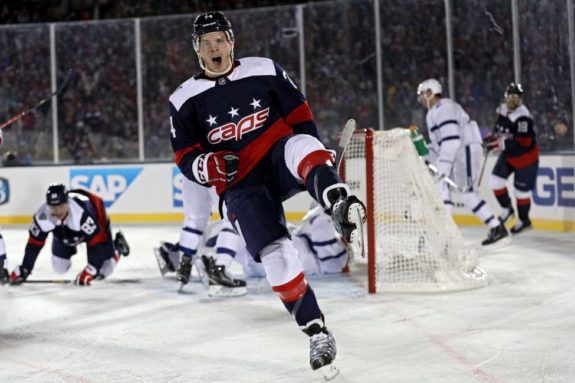 As they assess whether they can survive trading Pietrangelo, the Blues can also assess how integral it would be to re-sign him. That will be a double-edged sword, of course. If the Blues collapse even further during Pietrangelo's time recovering, it will no doubt be a memory that his agent will be eager to bring up when they come to the negotiating table.
Third and finally, the reality is that the Blues will probably lose a ton of games with their captain on the shelf. It will be hard to watch, but that could ultimately be a benefit for St. Louis. This season seemed all but lost before Pietrangelo went down, and now the Blues are fully in "planning for the future" mode. Thankfully, Doug Armstrong protected the first round pick he sent to Buffalo in the Ryan O'Reilly trade, so if it falls within the top ten picks, St. Louis can elect to keep it.
As improbable as it seemed entering the year, the Blues are now on a fast track to a lottery selection, and with Pietrangelo gone, they'll be losing more games. It may not seem like a positive now, but if the Blues' season is lost anyway, they may as well join the movement and "lose for Hughes" in pursuit of presumptive first overall pick Jack Hughes.
The End of Debate
All season, fans have debated whether the Blues' captain is helping or hurting the team. His on-ice play has faltered, and it's opened an argument where there never was one before: that the team should trade Pietrangelo for a ransom before handing him a hearty extension.
Now the Blues will be able to answer some of these questions,  but the answer likely won't be pretty. The minute the team trades a player like Pietrangelo, they'll be in search of another player like him, one who can shoulder an enormous burden of minutes season after season. The next few weeks will almost certainly establish just how integral the defenseman is to the team's future, but, on the bright side, it may put them in a better position come draft time.