The Dallas Stars have re-signed Radek Faksa to a five-year deal worth $16.25 million. With this deal, the Stars have secured an extremely talented and versatile defensive forward for their future.
Related: Bobby Orr's Landmark Season
Faksa was originally drafted 13th overall by the Stars in the 2012 NHL Entry Draft. Since then, he has recorded a total of 182 career points and has become an asset to Dallas.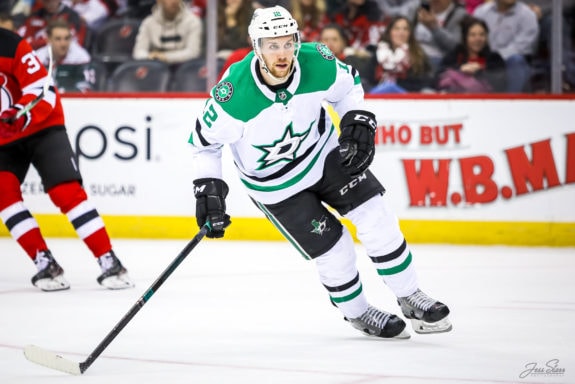 Faksa's previous contract with the Stars, a three-year deal worth $6.6 million, expired making him a restricted free agent. Two days later, the Stars and Faksa agreed on an offer and he re-signed. When asked about the signing, he expressed his gratitude to the Stars organization for recognizing and rewarding his hard work.
"It's nice that all the hard work pays off and you look back at all of the work you had to do for it. It's nice that they recognized that and offered me the five-year deal. I'm really happy about it."

NHL.com
What Faksa Brings to the Table
Over the course of the shortened 2019-20 season, the 26-year-old Czech centerman put up 20 points and 11 goals. This was while averaging about 16 minutes of ice time per game and averaging one point per 60 minutes of ice time.
One notable part of Faksa's game is his versatility. He is one of those players who can do well in virtually any role or line he is placed on. As well as versatility, Faksa offers up heaps of skill, speed, and physicality for the Stars.
Faksa, who stands at 6-foot-3 and weighs 220 pounds, provides plenty of physicality for the Stars on both the fourth line and second power-play unit. Last season, he ranked fifth in hits among the Stars forwards. He recorded a total of 84 hits through the 66 games he appeared in last season (2019-20) and recorded 103 through 81 games during 2018-19.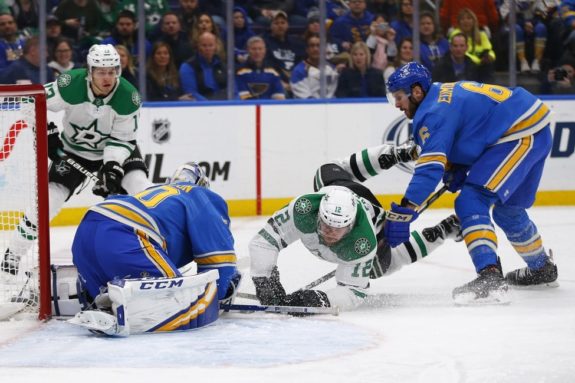 This physicality greatly contributes to Faksa's success and value to Dallas and shows that even though he isn't the biggest player on the team, he knows how to use his size to his advantage.
As well as contributing to the team during five-on-five play, he also does well on the power play. The Stars' have a 31% power-play success rate with Faksa on the ice, and last season hge recorded three goals on the power play.
Faksa's Ability as a Defensive Forward
Not only does he play a good physical game as well as provide good power-play production, but he is notably one of Dallas's best defensive forwards. Over the past few seasons, Faksa has shown he isn't afraid to step in front of shots to eliminate scoring chances.
During the shortened 2019-20 season, he recorded 44 blocks and 65 blocks during the 2018-19 season. Dallas has also frequently used Faksa on the penalty kill the past few seasons. He isn't afraid to step in front of shots, has good puck management skills, and an ability to win puck battles. This versatility is part of what makes Faksa such a valuable player for Dallas and why it was so important for the Stars to re-sign him.
Another thing that makes him so valuable is his injury record. Faksa has had a pretty clean track record when it comes to injuries since he was drafted. Since 2016, Faksa has only missed a total of nine games. However, he did face an injury this season as he sustained a broken left wrist during the Western Conference Final against the Vegas Golden Knights. This resulted in him missing the final two games against Vegas and the entirety of the Stanley Cup Final against the Tampa Bay Lightning.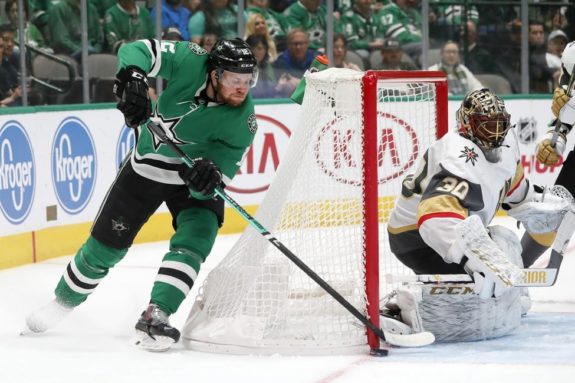 When asked about the injury, Faksa voiced his frustration.
"It was really tough because I only missed [three] games during the regular season," Faksa said Monday. "I played three series in the playoffs and I missed the last, most important series in all of it. It was tough just to watch and you cannot help the team."

NHL.com
Fortunately for Faksa and the Stars, this injury is not very serious and he should be ready to go for next season.
What's Next for Dallas?
This signing leaves Dallas with $6.65 million in available cap space. With that, the Stars still need to re-sign two players who are crucial to the team's success — Roope Hintz and Denis Gurianov. These two players have played significant roles in the success Dallas has had in recent years and are must-signs for the team.
Related: Ranking Every Calder Trophy Winner Since 2005
Only time will tell whether or not the Stars management will be able to get both Hintz and Gurianov signed, but for now, Dallas has been able to secure one of their top defensive forwards for the next five seasons.
---
---