On Friday, Dallas Stars GM Jim Nill announced that the team will not sign UFA forward Shawn Horcoff and RFA forward Scott Glennie. Both will become free agents on July 1.
#Stars make contract offer to Patrick Eaves; Shawn Horcoff to hit the free agent market. READ:http://t.co/7HcZQCEiMa pic.twitter.com/kwSVgIKBGc

— Dallas Stars (@DallasStars) June 19, 2015
Horcoff will be 37 at the start of next season, yet his offensive production this season wasn't too far off of what he's done in recent years. His 1.7 P/60 at even strength is the best scoring rate he's posted since the 2007-08 season. His minutes were down again last year, but he managed to play 76 games, so his P/60 is no an insignificant number.
His performance wasn't buoyed by shooting percentage either, with a 9.1% rate at even strength. The real anomaly was his 2013-14 season, where he shot 1.6% at even strength.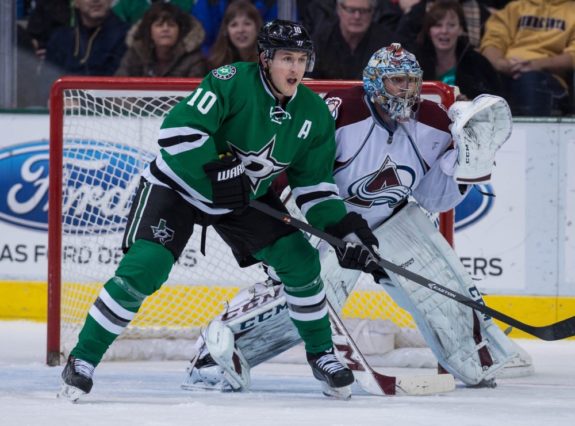 Nill said that Horcoff hopes to continue to play and to play a significant role wherever he is. With Dallas' focus on the young core of the team, this wasn't the place for the aging Horcoff.
For his part, Glennie was the 8th overall pick in the 2009 draft. Since being drafted he's made his way into a single NHL game and the Stars have decided to let Glennie seek a better opportunity to work his way into the league elsewhere. (He was recently listed on Jonathan Willis' list of the biggest draft busts of the last 10 years.)
Nill also mentioned that the Stars and Jhonas Enroth will officially go their separate ways and that the team will not tender a qualifying offer to Ludwig Karlsson, who arrived in Dallas as a part of the Jason Spezza trade last summer.
The Stars have also made a contract offer to Patrick Eaves.
Dustin Nelson writes about news and the Minnesota Wild for The Hockey Writers.