Heading into Tuesday night, the general sentiment amongst Calgary Flames fans was that their team needs to be nearly perfect down the stretch to get into a playoff position. That said, the first of their final eight games wasn't an easy one, as they were taking on a red-hot L.A. Kings team. They were able to persevere, however, putting together one of their better efforts of the season to walk away with a 2-1 victory.
While there is still plenty of work to be done, Tuesday night proved what this team is capable of when they play their best hockey. They will need to continue doing exactly what they did in this one for the remainder of the season, and if they do, they could very well find themselves in the playoffs after all. With that said, here are the three main takeaways from this massive victory.
Markstrom at His Best
Early into this game, it looked as though Jacob Markstrom could be in for a difficult night, as he bobbled both of his first two shots which should have been rather routine saves. He settled in quickly after, however, making a huge glove save on Anze Kopitar with his team ahead 1-0 which set the tone for the remainder of the evening.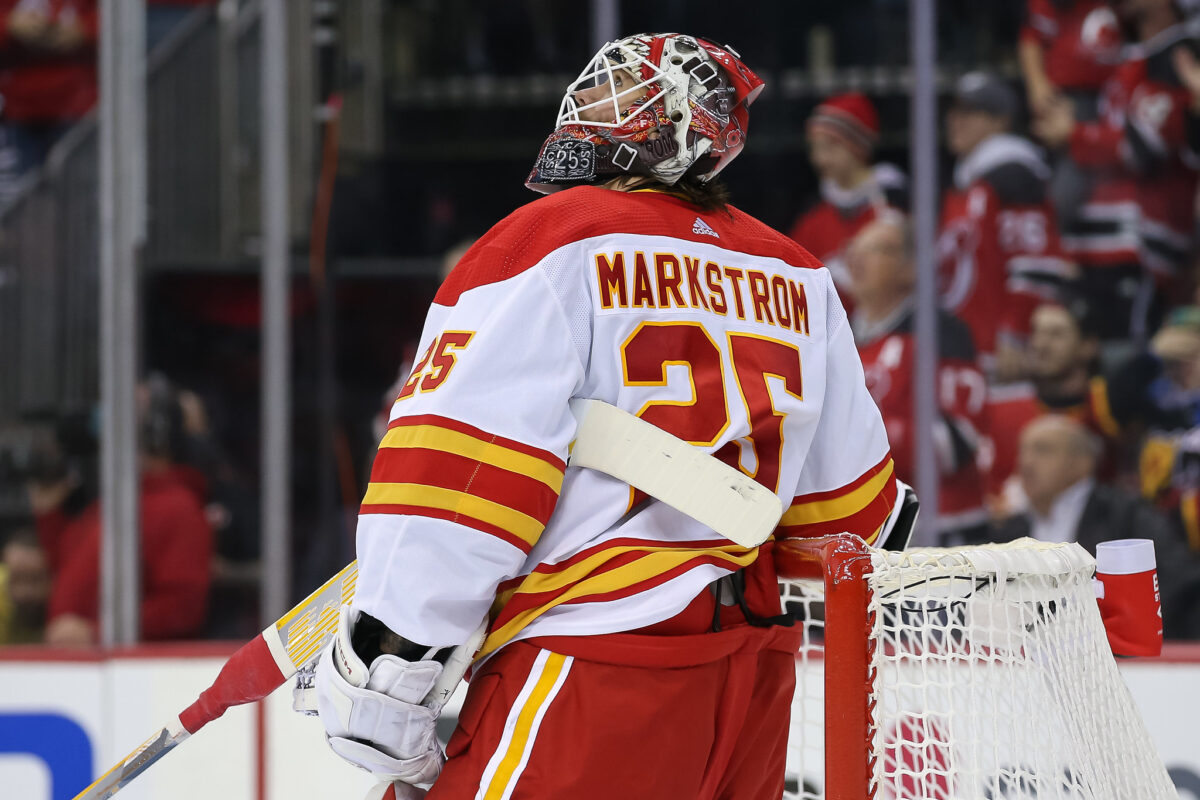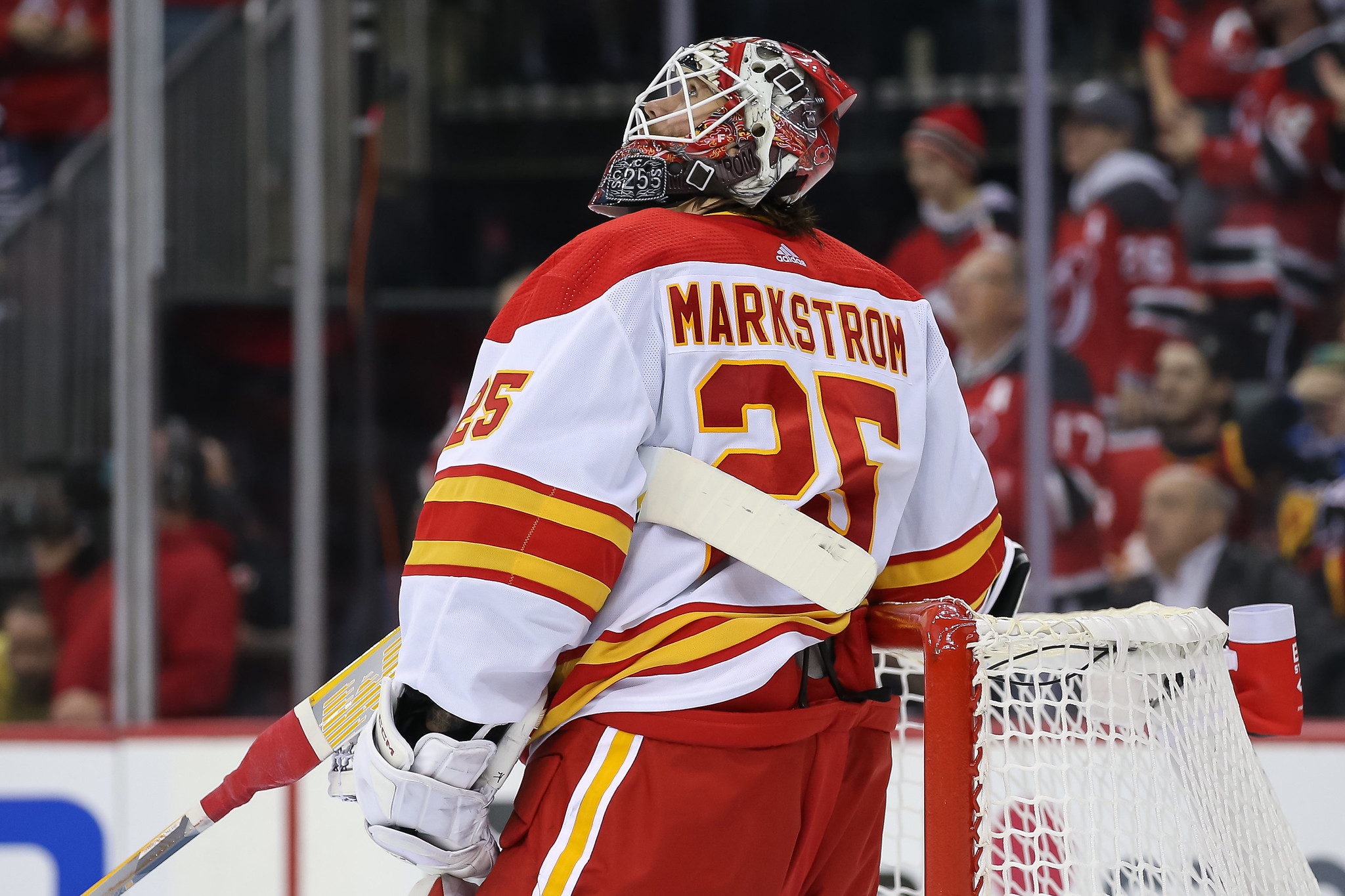 While he was beaten on a Sean Durzi shot later in the opening frame, he was able to stop everything else fired at him on the evening, including a number of point-blank looks in both the second and third periods. By the time the final horn sounded, he had kicked aside 33 of 34 shots for a .971 save percentage. More of that, please.
Duehr Continuing to Make an Impact
Walker Duehr has made an impact throughout all of the 21 games he has played with the Flames thanks to his tenacious style. Lately, however, he has also been getting things done offensively, as he came into this contest with six points in his last six games.
Related: The Bad: Listing Flames' Poor Signings Since 2020
---
Latest News & Highlights
---
He was able to keep the good times rolling offensively in this one, as he was in the right place at the right time to corral a missed Trevor Lewis shot off the boards and jam it past a sprawling Joonas Korpisalo to put his team up 2-1. That was a massive goal, as it served as the game winner for his club. Safe to assume he won't be coming out of the lineup any time soon.
Perfect on the Penalty Kill
While the Flames as a whole have been pretty disappointing this season, their penalty kill has been pretty solid. Coming into this game, they sat 10th in the league with an 81.9 percent success rate when they were down a man, and in this one they were able to kill off both of the power plays they faced against a Kings team who is second to only the Edmonton Oilers on the man advantage this season.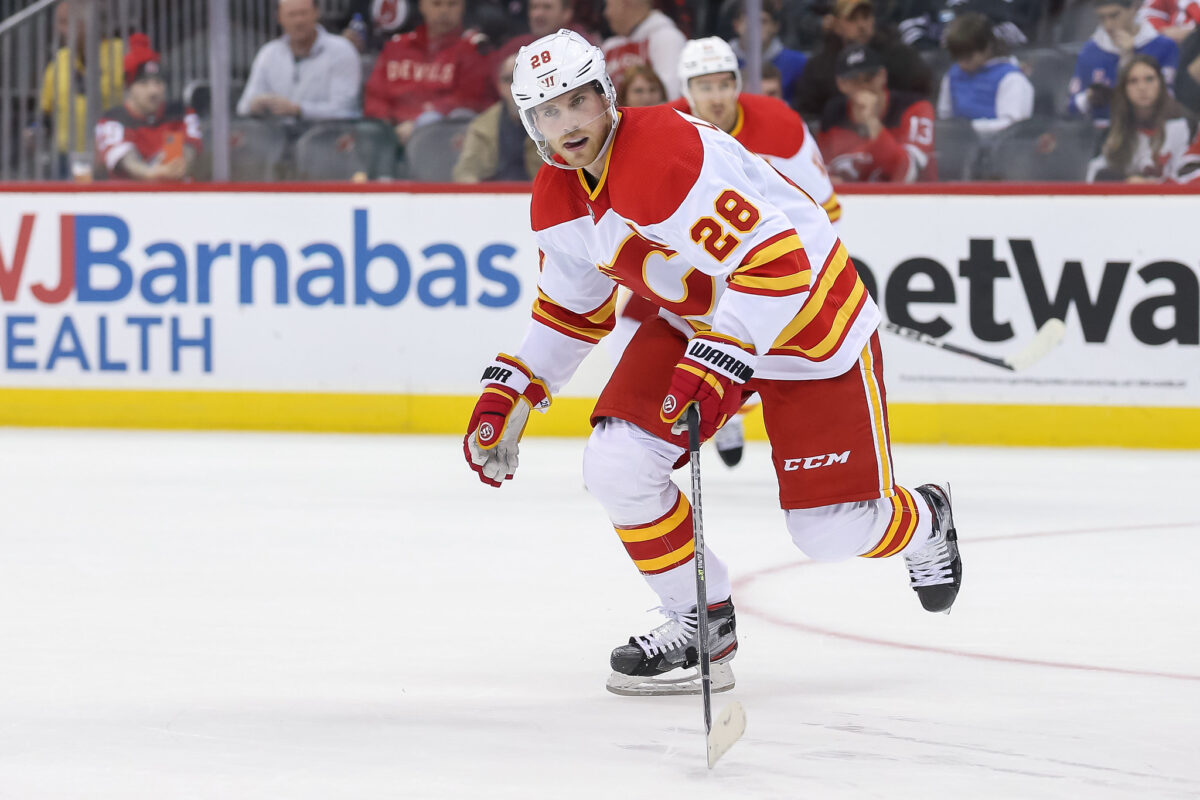 Killing off two penalties may not seem like a big deal, but in a close game like this, it proved to be clutch. Perhaps most impressive was their second kill of the night which came in the third period, where they completely smothered the Kings and didn't allow for anything to get set up in their end of the ice. It capped off what was a gutsy effort all around from the entire team.
Looking Ahead for the Flames
With this win, the Flames now sit just two points shy of the Winnipeg Jets for the final wild card position in the Western Conference. All of a sudden, what seemed to be a near impossibility a week ago is very much within reach, though they will have to continue racking up wins down the stretch. They will look to win their third straight on Friday night against the Vancouver Canucks, before taking on the Anaheim Ducks in their final game of the week on Sunday.