Sweden's biggest 2023 World Junior Championship test came Saturday evening when they took on the host team, Canada, in their final round-robin game. Both teams entered the contest fighting for first place in the Group A pool, each looking for an easier route to the semi-final. Unfortunately, unless you were dressed in a maple leaf jersey in Halifax or watching the game on TSN, this highly anticipated contest did not live up to the billing, resulting in an embarrassing loss for Sweden. 
Related: 2023 Guide to the World Junior Championship
Tre Kronor came out flat in the first meeting between the teams since the 2018 gold medal game. Sadly, they appeared unprepared for the quick Canada attack, which featured a physical forecheck, resulting in constant turnovers and an early deficit they never overcame. The loss was Sweden's first of the tournament, dropping them from the top spot in the group down to third and resulting in a matchup against their fiercest rival, Finland, in Monday's quarter-final action. Here are a few key takeaways from yesterday's lopsided 5-1 loss. 
Special Teams Are Sweden's Achilles Heel
Sweden came to North America early and participated in a handful of pre-tournament games, scoring a single power-play goal on eight opportunities. Those struggles continued against the weakest teams, Austria and Germany, in the round-robin, setting up intense affairs with Czechia and Canada. 
Thanks to a handful of National Hockey League-caliber prospects, Sweden employs a talented power-play unit; however, the boys have yet to find the magic on the man advantage, rolling into the Canada game with one power-play goal on 12 opportunities (8%). For perspective, Canada scored five power-play goals in one period against Germany on Thursday, which Sweden barely beat (1-0) on Tuesday. It is unfair to compare the two teams based on their performances thus far; however, as mentioned in previous takeaway pieces, success on special teams is a significant factor for advancing in these short tournament situations. 
---
Latest News & Highlights
---
After falling behind 3-0 in the first period, Sweden found themselves in a limited 5-on-3 situation and only registered a few shots on goal. Eventually, they found the back of the net for their second power-play goal of the tournament, which took up most of the two-person advantage since they couldn't get set up in the offensive zone. Meanwhile, on several occasions, Canada broke up passes resulting in cleared pucks and a total breakout reset. Furthermore, these plays ate away at the clock and disrupted Sweden's chance of gaining momentum and getting back into the game.
Related: Team Sweden Players to Watch at 2023 WJC
The Swedes collected just five shots on goal in the opening period, despite having a five-minute power play and a short-lived two-man advantage. Their inability to capitalize in crucial moments like the ones presented against Canada is why the team that led its pool all tournament finished as the third seed at the end of the preliminaries. Moreover, if Sweden is serious about reaching the semi-final, they must execute any opportunities they get against a competitive Finland team. 
Sweden Couldn't Match Canada's Speed and Finish
The Swedish coaching staff had almost five months since the end of the 2022 tournament in August to prepare for Connor Bedard and the high-octane Canadian offensive. It may sound cliche, but everyone knew that this New Year's Eve clash would be the defining game of the round-robin once the schedule was released.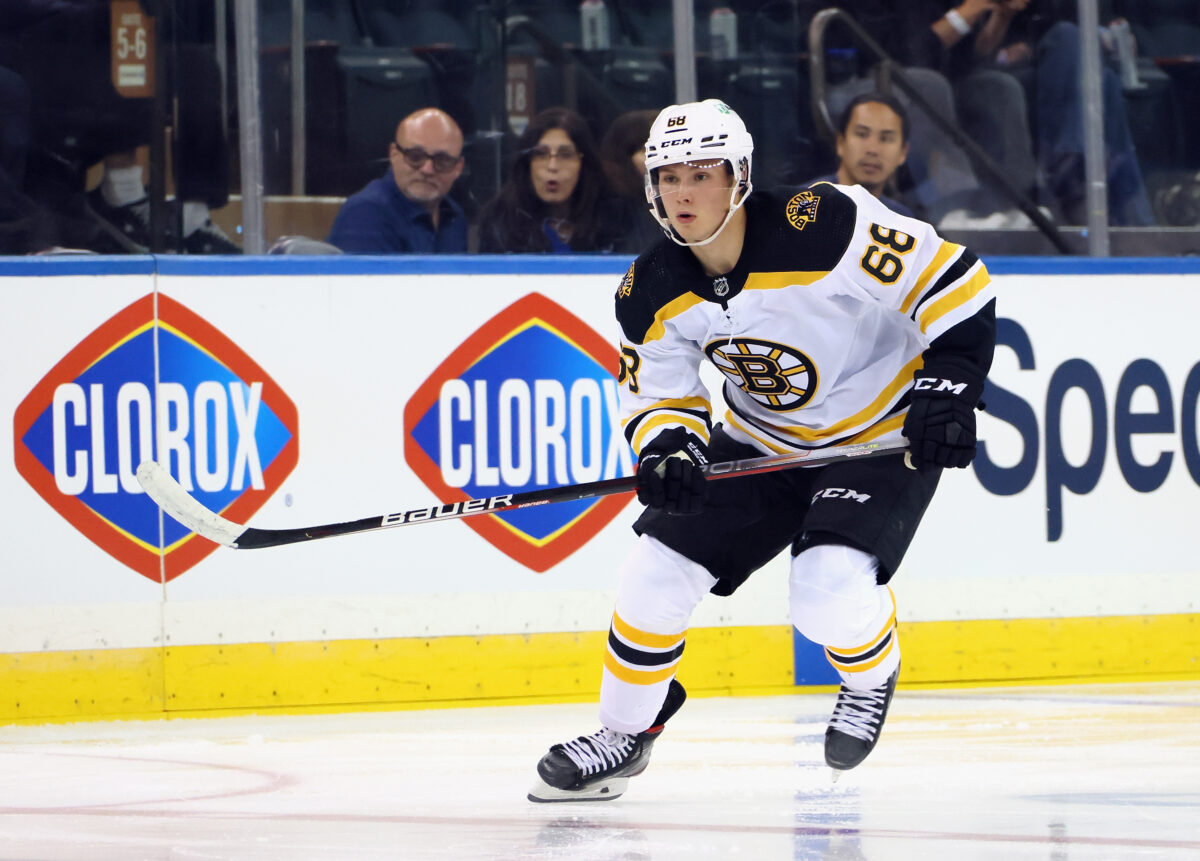 Sadly, Sweden got caught flat-footed in the first 10 minutes, which resulted in a boatload of turnovers and glorious scoring opportunities for the home team. Canada dominated from the drop of the puck, and Sweden had no answer to their most formidable challenge of the week. Furthermore, the Canadian team made tape-to-tape passes and forced Carl Lindbom to stand on his head to salvage a slow start that spiraled out of control quickly. Ultimately, there were no immediate answers for Canada's offensive explosion at the beginning. Additionally, they employed an intense forecheck, which caused Sweden to miss assignments and scramble to get sticks and bodies in lanes. Unfortunately, when looking back at the start of the game, Tre Kronor chased the game from the opening minute, and players were not confident in their response in the heat of the moment.
Sweden Survived the Round-Robin
The World Junior Championship is the best tournament for players under 20; however, these two teams couldn't have been any more different on New Year's Eve. Canada's star players showed up to secure a much-needed victory, while some of Sweden's stars, like Fabian Lysell and Isak Rosén, were non-factors in their team's most crucial tilt of the tournament. 
In May 2022, Sweden won the U-18 World Hockey Championship gold medal and recruited most of that team to participate in the 2023 World Junior Championship. Two players who were not part of that win but are considered the veterans of this junior squad are Lysell and Rosén. Together, the duo have a combined 36 points in the American Hockey League; however, only Rosén has points in this tournament with two goals and two assists. 
Interestingly, Sweden managed a 2-1-0-1 record thanks to the offensive output of one of their unlikeliest heroes, Ludvig Jansson. The fourth-round pick of the Florida Panthers collected three assists in the 11-0 win over Austria and now, after the Canada game, has scored Sweden's last three goals. Those tallies include the go-ahead goal and overtime winner against Czechia, on top of the Swedes' only lamp lighter (set up by Rosén) against Canada. 
After the blowout win in the tournament's opener, the Swedish offense has gone dry with just five goals in their last three games. Furthermore, after allowing just 13 shots against Austria, they have imploded defensively and watched their opponents continuously rack up the chances, ballooning to a tournament-worst 44 shots against in the Canada game. Offensively, Jansson may be the team's most valuable player because of his recent goal-scoring streak; however, Sweden would not have finished with eight points in the standings if it wasn't for Lindbom's stellar play. 
Related: Revisiting Sweden's World Junior Championship History
The 2021 draftee and Vegas Golden Knights prospect was the only player on the ice who limited Canada to just five goals after their last blowout wins over Germany and Austria. Moreover, he kept busy turning away 39 shots that could have easily led to a lopsided score at the end. There is no goalie controversy in the Sweden crease because this tournament is Lindbom's to win or lose; however, he can't do it alone and needs his teammates to step up, or they will be packing their bags on Monday night.