The Minnesota Wild were looking to get back in the win column when they went on the road to visit the St. Louis Blues. Things did not start out well as they got down a goal early but fought back to tie it at one. However, the Blues took control and scored two back-to-back goals and looked to have the game in hand after the first period ended with them up 3-1.
The second period is where things got interesting, as the Wild went on a scoring rampage with three straight to take a 4-3 lead before the period was even halfway over. The Blues did get one back to tie it up at four but then the Wild went on another scoring spree and added two more goals for a 6-4 lead to end the second period.
The Wild weren't done there, in the third period they scored two more goals to ensure they would skate away with the win but the Blues added one final goal before time ran out and the Wild won 8-5. Thankfully for the Wild, their offense seems to have found its groove even without their star Kirill Kaprizov and they set a franchise record for points in 14 straight games.
Wild Have an Offensive Onslaught
When word got out that Kaprizov would be missing three to four weeks the immediate thought was the Wild were in trouble. They've had issues getting their offense going all season and he was a key to a lot of their success. The beginning of their game against the Blues looked to be an offensive struggle until the second period started.
They scored five goals in the second period and all from different players that included two defensemen. John Klingberg showed his prowess along the blue line that got the scoring started. The goals then passed on to Wild newcomer Oskar Sundqvist and fourth-liner Mason Shaw. Shaw's been working very hard lately and had his head up to know where to be when linemate Ryan Reaves sent a pass across the slot to the open Shaw who put it away.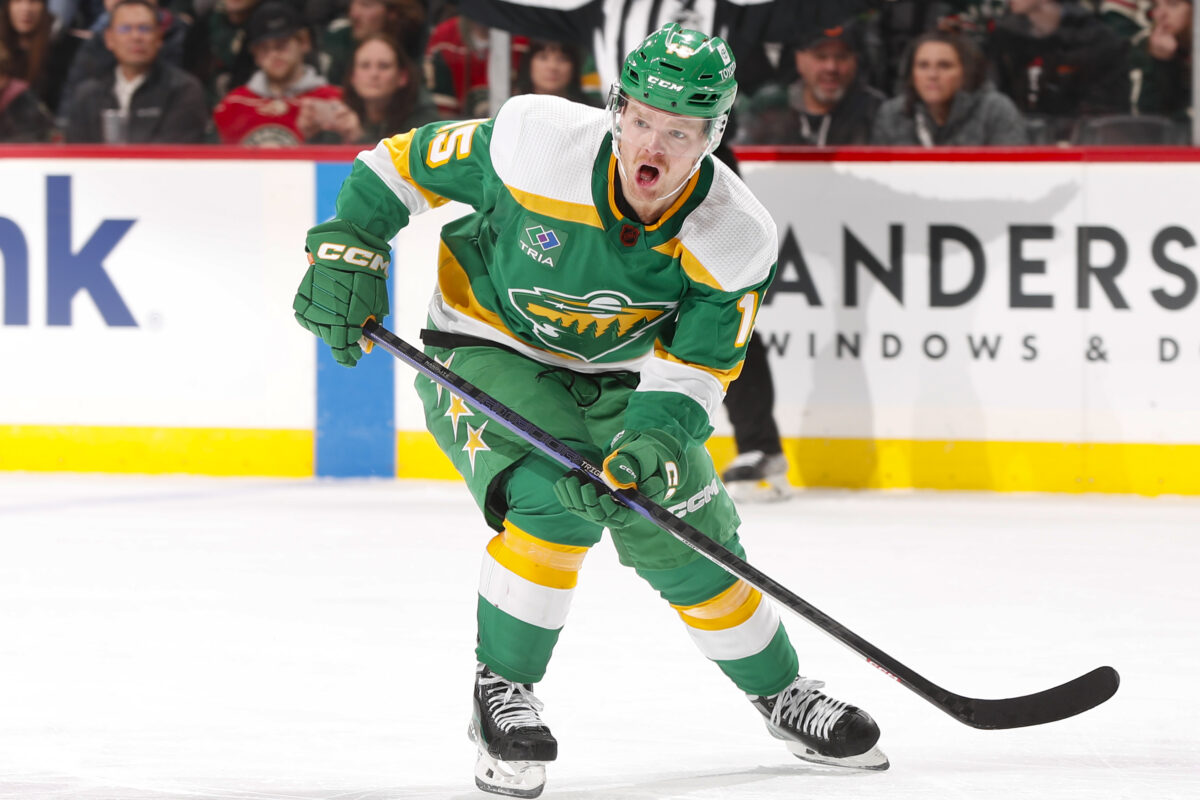 Then Ryan Hartman, who was pushed around a lot during the period, scored his first of the game followed by Alex Goligoski's second goal of the season. Hartman and Reaves added goals in the third to put the game away and showed the Wild's ability to score goals. If there were any doubts about the Wild's offense without Kaprizov, that's hopefully gone now.
They scored eight goals but more importantly, they were spread amongst seven different players. Hopefully, this can continue especially for players like Reaves and Shaw who live on the fourth line and aren't known for scoring goals. Every bit of offense the Wild can get will be helpful going forward.
Wild Stay Calm
In what was a very chaotic second period that included an almost goalie fight and numerous penalties throughout, the Wild forced their way back into the game with five goals in that period alone. That wouldn't have happened however if the Wild weren't able to stay composed. When Ryan Hartman accidentally clipped Jordan Binnington after scoring a goal, things got out of hand that led to Hartman getting punched in the mouth and Binnington being kicked out of the game.
Related: Minnesota State High School Hockey Tournament Is NHL Pipeline
---
Latest News & Highlights
---
Binnington didn't leave, however, before almost getting in a fight with Marc-André Fleury and once all the penalties were handed out it was clear the Blues were not happy. The Wild could've easily retaliated against some of the hits that happened in the aftermath but they stayed calm. Even Hartman, who's been known to lose his cool in the past, skated away from a skirmish that surely would've landed him in the box had he punched back. Hartman ensured his team didn't get a penalty because of him and that led to the goal spree his team went on.
Wild Injuries Mount
As if losing Jonas Brodin, Brandon Duhaime, and then Kaprizov wasn't bad enough the Wild added Marcus Foligno and Jake Middleton to that list when they took on the Blues. It's unclear how long Foligno will be out but Middleton was missing due to an illness and will hopefully be back this weekend. At first, it seemed like these mounting injuries were starting to affect the lineup but after this game, it's clear they can handle themselves.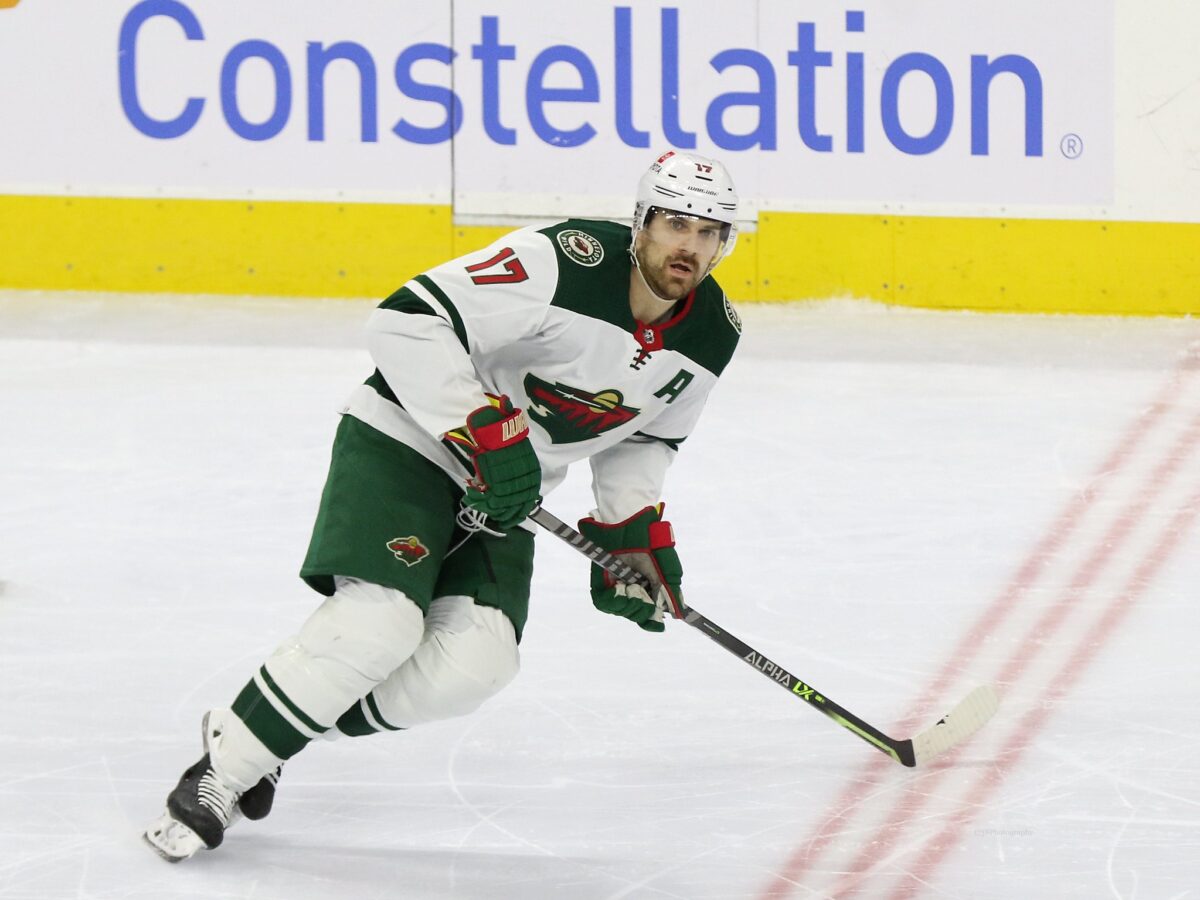 Luckily for the Wild, they've been able to add a number of strong players like Samuel Walker, Sam Steel, and Mason Shaw, each time they have lost someone to injury. While they have made it work so far, when the playoffs come around they're going to need their main guys back because the postseason is a whole different level of play. Hopefully, they can keep this strong play going with or without their injured players.
Wild's Next Opponent
The Wild will have a few days off to prepare for their next opponent the Boston Bruins who recently set the record for the fastest team in the NHL to reach 50 wins in 64 games played. The Bruins did just fall to the Chicago Blackhawks but they will not be an easy team to beat. They have one of the top scorers in the NHL in David Pastrňák and while Brad Marchand and David Krejčí don't have as many points as him, they're still equally dangerous.
The Bruin's offense isn't the only problem the Wild have to figure out, they have to find a way past either Linus Ullmark or Jeremy Swayman, as both have been strong in the net this season. Hopefully, the Wild can carry the momentum from this big win over the Blues into their game against the Bruins. They'll need this much offense but they'll also need their defense and goaltending to be ready. They've proven they can win without their star, they just need to continue what they've been doing and they have a chance to get by the Bruins.