After dominating the headlines during their busiest trade deadline in recent memory, the Toronto Maple Leafs broke the post-deadline silence with their first transaction since March 3. On March 15, they announced the signing of forward Ryan Tverberg to a three-year, entry-level contract. 
A seventh-round pick in 2020, the Richmond Hill native was drafted while playing for the Toronto Jr. Canadiens of the Ontario Junior Hockey League (OJHL) and took the unconventional route of playing college hockey in the United States rather than in the Canadian Hockey League (CHL).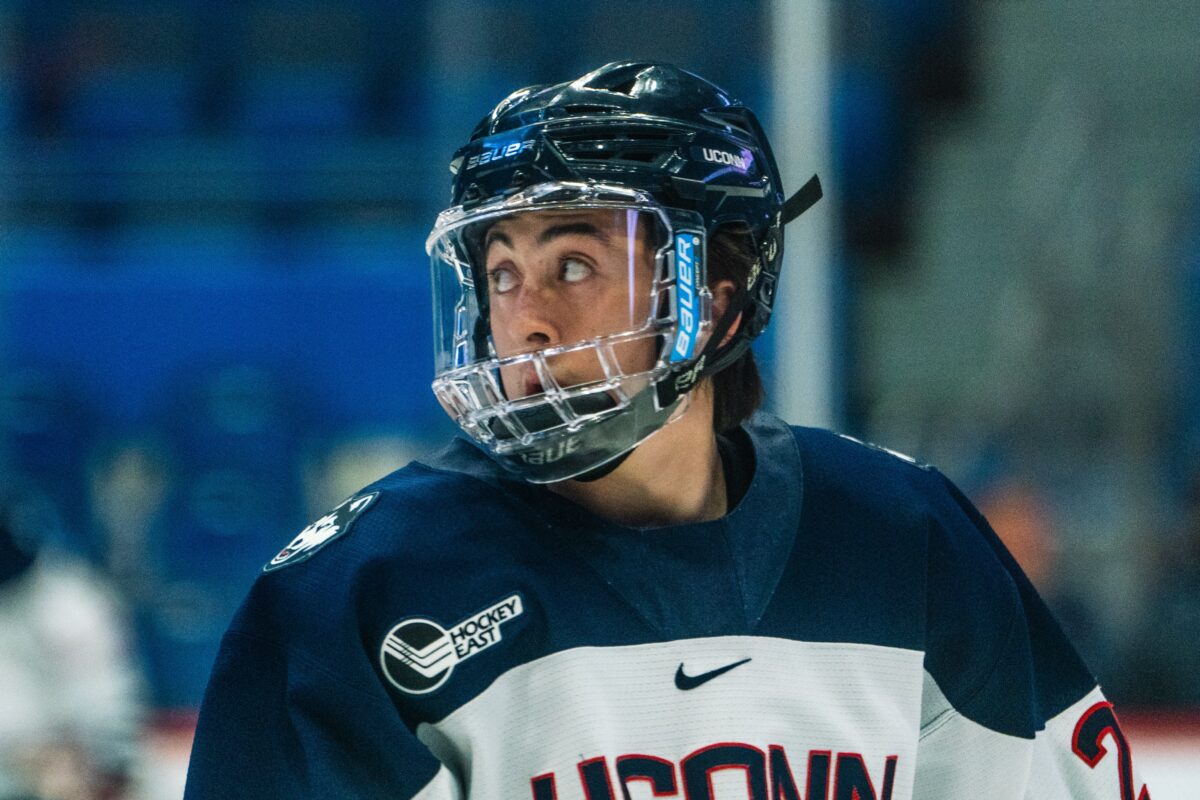 If you're not a prospect guru, you might not know who Tverberg is. But, in a season where Maple Leafs fans got some of their first looks at prospects drafted during the Kyle Dubas regime such as Pontus Holmberg, Filip Kral, and Mac Hollowell, he could be one of the next players to get his shot, even if it's in a limited role to start. 
From Seventh-Round Pick to World Junior Final Cut
Dubas is known for trading down in his drafts to try and gain as much draft capital as possible. So, when he trades up or into a round the Maple Leafs previously didn't have any picks in, it catches your attention. They did that in 2018, trading a sixth-round pick in 2019 to the Buffalo Sabres in exchange for a 2018 sixth-round pick, and used it to select Holmberg. It was the same story at the 2020 Draft, as they traded a seventh-round pick in 2021 to the Boston Bruins in exchange for the seventh-round pick used to select Tverberg in 2020. 
As I mentioned earlier, Tverberg spent his draft year playing in the OJHL, tallying 51 points in 47 games. You usually don't find too many OJHL players in the draft, so when they selected him, I remember just assuming Dubas knew something everyone else didn't, especially since they went out of their way to trade for that pick. You don't make a trade like that unless you have your eye on a specific player.
Three seasons later, it's looking like Dubas was onto something. Committed to the University of Connecticut of the NCAA, Tverberg tallied seven points in 14 games in his limited 2020-21 season, and truly broke out the following year. In 2021-22, he led his team in goals and finished second in points, with 14 goals and 32 points in 36 games. His performance was good enough to earn him a look at Team Canada's World Junior Selection Camp, where he ended up being the final cut from the team. You may look at this as a failure, but it's rare for a seventh-round pick to make that kind of jump only one year after being drafted. 
Related: 3 Maple Leafs Who Won't Be Back Next Season
---
Latest News & Highlights
---
Just to prove his breakout season wasn't a fluke, Tverberg repeated his success in 2022-23, leading his team in goals once again with 15, and finishing third on his team in points with 30 in 35 games. The continued success was enough for him to take that next step in his career, signing his entry-level contract with the Maple Leafs shortly after his season concluded.
Tverberg Fits Identity Maple Leafs Want in Their Bottom Six 
It would be silly to expect Tverberg to jump right into the lineup and help the Maple Leafs next season, but assuming players like Holmberg and potentially Alex Steeves and/or Bobby McMann are rewarded with a promotion next season, he could easily make his NHL debut in 2023-24. The Maple Leafs are clearly trying to revamp the identity of their bottom six, given the prospects they've called up and the types of players they've acquired in Noel Acciari and Sam Lafferty, and Tverberg fits that mold perfectly. 
He's not a big player, standing at 5-foot-11 and 180 pounds, but he loves to throw the body. He's strong on the forecheck and will hit anything that moves. These qualities give him an advantage because it means the Maple Leafs will be able to use him in their bottom six without any pressure to drive their secondary offense. He doesn't lose too many battles along the boards, and if he does, he won't let you leave without feeling exhausted. 
Tverberg's entry-level salary could also be relied on next season. They'll have money from players such as Alex Kerfoot and Justin Holl coming off the books, but they're going to have to start thinking about extensions for a number of key players, including Auston Matthews, William Nylander, Michael Bunting, and Ilya Samsonov. This will likely hinder their ability to spend a lot on free agents this summer, so his cheap cap hit and lack of waiver requirements could be a big help for the team next season.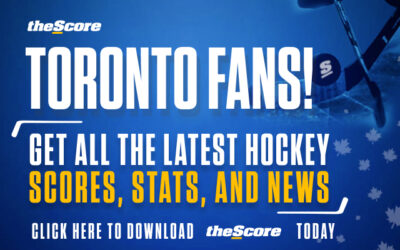 Tverberg Set to Join the Marlies For Playoff Run 
Before anybody starts to worry about the Maple Leafs using their last contract spot on a prospect who won't even play for them this year, Tverberg's entry-level contract will not kick in until next season. His deal comes with a professional tryout (PTO) with the Toronto Marlies, who are currently leading the North Division and sit third in the league overall, and he'll join them for their playoff run. Meaning, of course, that the Maple Leafs have one contract slot left for top prospect Matthew Knies to sign after his season concludes. 
You May Also Like
The added experience of the American Hockey League (AHL) playoff run will be good for Tverberg to get acclimated to professional hockey, and will ideally set him up for a strong training camp in the fall. I can't see him being the type of player to waste an opportunity, and if he doesn't have a serious problem adapting to pro hockey, I'd be willing to bet that he's the first call-up option in 2023-24.