The Tampa Bay Lightning's season came to a quick end in the first round of the Stanley Cup Playoffs. Despite an early playoff exit, it was a record setting season, and the Lightning have a lot to be proud of. Now, it's time to go through the best of their very successful 2013-14 season.
Jon Cooper
Lightning head coach, Jon Cooper, came in with only 16 NHL coached games under his belt. In his first full season behind the bench, Cooper lead the Tampa Bay Lightning to a second-place finish in the Atlantic division with 101-points. Last season, the Lightning finished in 28th in the overall league standings. After leading the Lightning to such a successful season, Cooper was named a finalist for the Jack Adams award.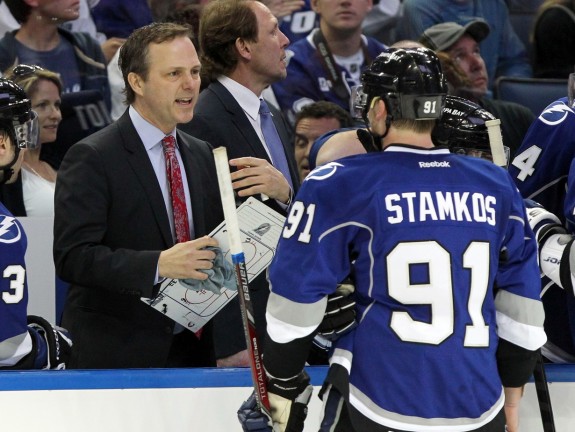 Ben Bishop
In his first season as a starter, Ben Bishop was able to set Lightning franchise records. Bishop finished the regular season with 37 wins, which set a franchise record, and placed him in 4th in the NHL for wins. Unfortunately, Bishop was injured late in the regular season, and missed the playoffs, which resulted in the Canadiens sweeping the Lightning. Nonetheless, Bishop had an outstanding season, and because of his outstanding season, he was named a finalist for the Vezina Trophy for the first time, and the first Lightning nominee for the award since 1996.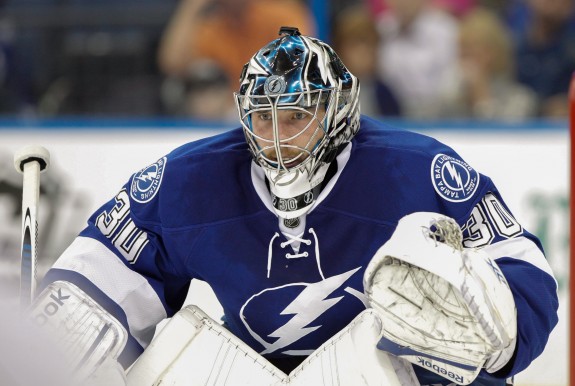 Valterri Filppula and Steven Stamkos
In 75 games, Valterri Filppula, finished the regular season with 25 goals, 33 assists and 58 points. Filppula was just eight points shy of his career-high for points, but with 25 goals, he did set a new career-high for goals. Filppula kept the Lightning on top while Stamkos was out with an injury. Stamkos, who missed 45 games, tied for first with Filppula for most goals. Although the Lightning came up short in the playoffs, Stamkos did lead the team in postseason points, with 4.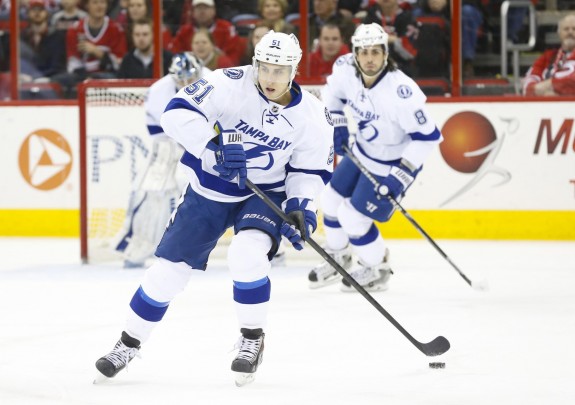 Tyler Johnson and Ondrej Palat: All-Star Rookies
Rookies, Tyler Johnson and Ondrej Palat both had amazing seasons. Johnson scored 24 goals, which set a Lightning rookie record. Also, with 5 shorthanded goals, he tied for the overall league lead in shorthanded goals. With 23 goals, teammate, Palat, fell one goal short. However, with 59 points, Palat finished in first on the Lightning standings. From Dec. 23-Jan. 9 Palat posted an eight-game point streak, the longest ever by a Lightning rookie. To no one's surprise, both Johnson and Palat were named finalist for the Calder Trophy. The Lightning is the first team to have two players named finalist at the same time since 2008 when the Chicago Blackhawks had Patrick Kane and Jonathan Toews up.