The Lightning have been one of the best teams in hockey and do not have a lot to ask for this year for Christmas. Here is a list of the Tampa Bay Lighting Christmas Wish List. The team has been one of the most exciting teams in the league so far, and will look to carry that up tempo style into 2015.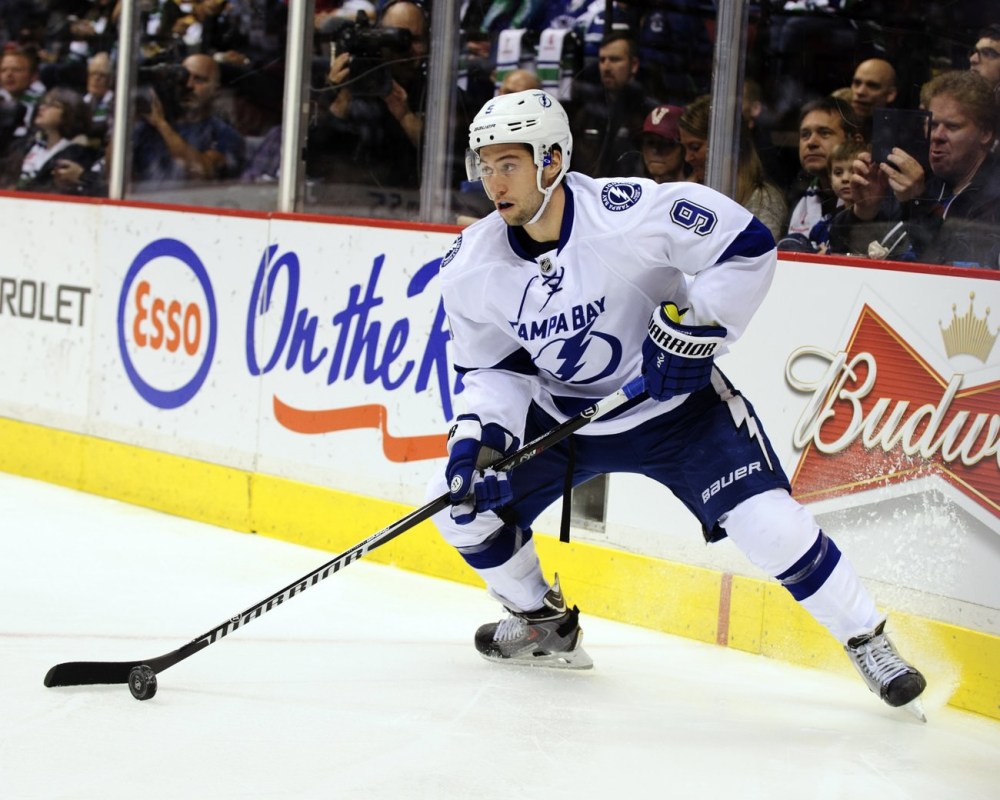 5) More Games Against the New York Rangers
For some reason the Lightning dominate New York, winners of 7 games in a row. I guarantee if the Rangers were to visit Tampa or Tampa visit New York, that streak would be over quicker than the skating of Carl Hagelin. Some teams just matchup better against others in the NHL. Ben Bishop has never lost to the New York Rangers. In addition Ryan Callahan has scored 4 goals in the 3 games this season against his former team.
4) Bring Back Vladdy
We have heard it before, young players not being defensively responsible and the need to play a two way game in the NHL. The emergence of Cedric Paquette and Namestnikov's low point production had something to do with Vladislav Namestnikov going back to the AHL. I think he was an extremely exciting young player to watch, and I get it that the team does not rush the development of its young stars, but I think Namestnikov if given the right opportunity can contribute right now in the league. The Lightning offense is clearly stacked, so for now it is good that he is playing top minutes in the AHL. Namestnikov has been playing elite hockey in the AHL.
Namestnikov's goal was the winner as the Syracuse Crunch beat the Albany Devils 3-2. @SyracuseCrunch @AlbanyDevils @TheAHL

— AHL Writers (@AHLWriters) December 21, 2014
3) A Healthy Ben Bishop
This is for obvious reasons. The goalie has had injury problems over his career and this latest setback has him out for a few weeks. Bishop, as I have said in previous posts, is the most important player on the Tampa Bay Lightning. He is more valuable then anyone, including number 91. A healthy Ben Bishop is the x-factor that will get the Lightning deeper into the playoffs this year if they are to make it. Just look at last years Stanley Cup Finals, Lundqvist vs. Quick, goalies are what can carry a team come playoff time.
Go Figure
Let me get this straight: Lightning snapped a 10-game losing skid vs. the Penguins…without Ben Bishop & Steven Stamkos was held pointless?

— Jason Gold (@JayGold85) December 24, 2014
2) Better Team Defense
Tampa Bay needs to be better at managing the puck in their own zone and have less turnovers and chances for the opposition. Puck management is key for a lot of teams to win. The Lightning are second in the league in offense, but are 13th in goals against and 15th in penalty killing. A PK that was sparked with the arrival of Callahan and Boyle from New York up front has slowly dipped and they currently find themselves 15th in the league with an 80% success rate. The penalty kill must step up, which can be a result of taking less penalties, and with having a healthy Ben Bishop. Sometimes your goaltender has to be your best penalty killer, especially in 5-on-3 scenarios.An Amazing article by Dave Mishkin on team defense and all the concepts and scenarios worked on by NHL Teams can be seen here.
http://lightning.nhl.com/club/news.htm?id=744681
1) Victor Hedman to Get Back to Elite Level
Hedman has been quiet offensively since his return from injury. All you would hear back in November when the team was winning was about Hedmans return and how the team would be even more elite. How they were winning without their best defenseman. That has not been the case so far as Hedman has not contributed offensively like he is capable of doing. He was leading all defenseman in points early in the season before his injury. Hedman does have 7 points in his 13 games back from injury, but only 2 big games. Hedman had 3 assist games against the Rangers and Caps, other than that he has been held off the scoresheet for the most part. Hedman needs to start playing at a higher level. He needs to start making passes again like this one to Steven Stamkos early in the season.
The team, despite recent struggles, is having a good season so far and exceeding many expectations. They have cooled off a lot lately, but that is expected over the grind of an 82 game season. They have to show the durability and flexibility of their team and organization and prepare for the 2015 part of their schedule. Teams are aware of their offensive prowess and with Eastern Conference Teams battling for spots, the spring of 2015 is going to be a grind. With a plethora of offense the Lightning will be in a position to move some pieces to upgrade the defense. The Bolts have what it takes to reach the playoffs and I believe they will.