Everyone has thoughts but instead it was time to do something different. This will be simple yet blunt. Let's go into a "30 Christmas Things: A Christmas Edition".
The other preface is some may not like these observations. Anyway, here it goes.
---
The Christmas 30
Anaheim Ducks — Why "Patient Zero" why (I mean Corey Perry)? The alleged start of all this mumps mess has led to illness and injuries because of a lack of a 100% immune system. A dose of Vitamin H couldn't hurt.
Arizona Coyotes — Maybe a moving van is the answer for the GM and coach. In the meantime, sell sell sell those remaining assets on the ice!
Boston Bruins — Treading water is not the answer. Maybe a change in the player structure could perhaps help.
Buffalo Sabres — They might be better than the Coyotes and the New Jersey Devils. Actually they are!
Calgary Flames — The third period run had to end sometime and the hard part is they are still fighting like crazy. Reality dictates still average goaltending with awful numbers still equals a team on the golf course by Game 82.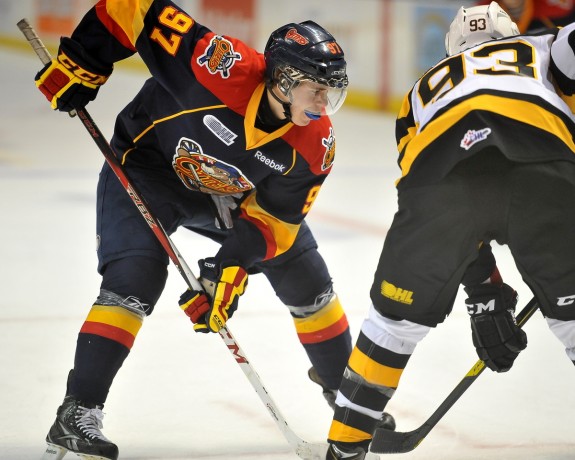 Carolina Hurricanes — They have more talent than New Jersey and it was clear for everyone who saw the game on Tuesday night and the earlier 2-1 loss. Carolina is certainly not the worst but they may end up there.
Chicago Blackhawks — Can Chicago plug any goalie in and they magically have a close to .930 save percentage? The answer is yes as hard as it is to believe. Antti Raanta, Corey Crawford, and even Scott Darling have done the deed. Hey, sign me up!
Colorado Avalanche — Has Patrick Roy shot Reto Berra into the sun yet? Colorado may actually be better with Calvin Pickard right now. Roy also should never try to fight Jarome Iginla…..ever!
Columbus Blue Jackets — Even as Columbus has climbed back into the playoff hunt, a lot is still wrong. The injuries still are hitting with a vigor and Todd Richards is still Todd Richards. Thank god for Officer Bob!
Dallas Stars — The Stars clearly read too much of their own press clippings as their defense and Kari Lehtonen has stumbled and struggled mightily. On the bright side Benniguin's is open for business always!
Detroit Red Wings — Just keep the old guys and Jimmy Howard healthy. That is all they ask. Okay, okay…next to New Jersey, they may be worse than anyone in the shootout! It will cost them seeding and they may lose 12-15 times that way when all is said and done.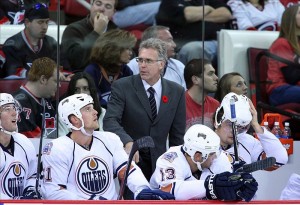 Edmonton Oilers — They have one win in their last 20 games and simply have no clue how to fix it. They blew a 5-2 lead on Sunday that epitomized everything. BLOW IT UP! BLOW IT UP NOW!
Florida Panthers — I was wrong Florida. Roberto Luongo is the savior! Add in a nice young core to boot and the Panthers are on the way up.
Los Angeles Kings — First it was "That 70's Line" and now it's the "Million Dollar Line"…so what's next the "Get Carter Line"? That is what they have in common after all.
Minnesota Wild — They are exactly what we thought they are. Great numbers possession wise, iffy to awful power play, shoddy goaltending littered with injuries. Even Martin Brodeur would have been an upgrade.
Montreal Canadiens — Ice ice ice baby! That is the Michel Therrien way. So far Carey Price is what's saving the bacon but Alex Galchenyuk is emerging into the first line threat fantasy experts thought he might become.
Nashville Predators — Yes they have looked a bit more human lately but Pekka Rinne and Filip Forsberg have to be the two best Christmas present ever in the music city. Somewhere David Poile is still laughing at Washington.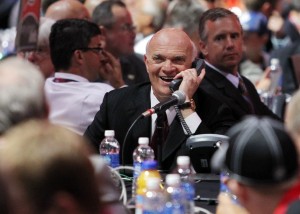 New Jersey Devils — They actually may be the worst team in the league but the GM still thinks they can make the playoffs. There is slow and then there is Devils Slow. "Status Quo" and away we go (maybe it is Lou that has to go). Fans want house cleaned.
New York Islanders — All they need is a competent backup goalie and a little health on their blueline and they are set.
New York Rangers — Maybe Rick Nash wanted to play in Columbus for the All Star Game that badly but he is well on his way to another 40 goal season after a hat trick against Washington. The Rangers have also won seven straight.
Ottawa Senators — It is a lot of the same old, same old. Ottawa needs team defense. New coach cannot get this through their heads clearly. Maybe there needs to be trades? Maybe?
Philadelphia Flyers — Team finally realized the only way to win is say screw it and just out score the other team. Run and gun! Even when Steve Mason comes back, that song will remain the same.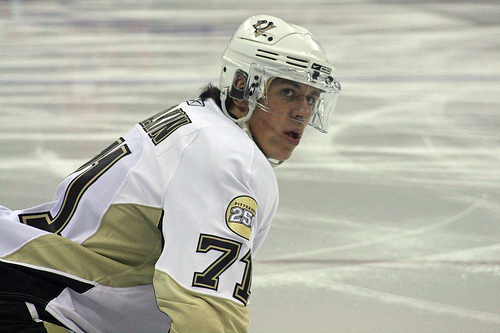 Pittsburgh Penguins — Can the team be fined for giving more players the mumps than should have been? Karma has a strange way of working and in this case a sad and diabolical way. Yet the Penguins still win. Water is wet.
St. Louis Blues — "The Brodeur Effect" in St. Louis has taken full effect with Jake Allen having to look over his shoulder. Team still finds ways to win but when Brian Elliott comes back, then what? They are in need of some post Christmas wins from Allen.
San Jose Sharks — The Sharks are waking up after such a long slumber. Maybe there is some bite still left in this team after all. They still need better management.
Tampa Bay Lightning — While Evgeni Nabokov still takes up a roster spot, how many Tampa fans are praying along with the fantasy hockey world that Ben Bishop comes back faster than Hades? Exactly!
Toronto Maple Leafs — Throw your hands up in the air….throw your hands…UP IN THE AIR! Toronto is bipolar and really no one knows how they do it. They just do.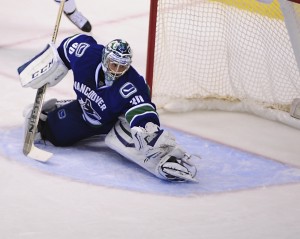 Vancouver Canucks — How long can Vancouver keep winning with the St. Louis version of Ryan Miller? Someone remake "Invasion Of the Body Snatchers" and get them the Buffalo version quickly.
Washington Capitals — Speaking of fighting old systems…for Christmas it comes down to Washington just mixing what Trotz wants and what they know. Come together!
Winnipeg Jets: So Michael Hutchinson was their Christmas present. Now can he be their postseason ticket in the rough and tumble West?
---
Well that is it. Merry Christmas everyone and to all a good night!
Simply a hockey writer who is a jack of all trades. No question is too big or too small and in fantasy hockey there is no such thing as a stupid question. Now a proud, accredited member of the FSWA. I am also a New Jersey Devils lead writer, prospects writer, humorist, and so much more. You can find me on Twitter at @ChrisWasselDFS