Just like in the rest of life, timing is everything for an NHL general manager. A perfectly crafted roster that took years to assemble can be torn apart in one offseason should a number of key players hit free-agency at the same time. In the cap-crunch world that is the NHL, money is always limited for re-signing these players.
This was the reality for former Lightning general manager Steve Yzerman entering the 2018 offseason, as he had star talents like Nikita Kucherov and Brayden Point on contracts that expired in 2019, along with a number of veteran starters throughout the line-up. While he was able to re-sign Kucherov to a long-term deal before he stepped down from the role of GM, there is one situation that he didn't address — the lack of defensemen signed after the 2018-19 season.
Great Changes Coming to the Lightning's Blue Line
As it stands right now, there are only three defensemen (Victor Hedman, Ryan McDonagh and Mikhail Sergachev) signed for the 2019-20 season. While this will have to be addressed in the coming year, it does mean that the franchise could lose unrestricted free agents like Dan Girardi, Anton Stralman, and Braydon Coburn, along with restricted free agent including Slater Koekkoek. So, in a years' time, the Lightning could see turnover for more than half of their starting defenseman.
While change can be good for a roster, losing that much talent at once could be a major blow to the team. First, parting ways with three veterans like Coburn, Girardi, and Stralman would leave a noticeable experience and leadership void on the roster. Each of these players has started in over 700 regular season games and 100 postseasons games, giving them invaluable experience that impossible to emulate.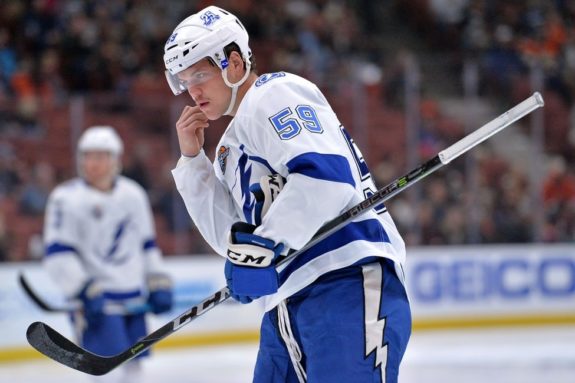 Secondly, parting ways with Koekkoek would be giving up on a player drafted by the Lightning that has shown flashes of NHL potential. While he hasn't been able to earn a full-time starting role with the franchise, he has also never received consistent ice-time at the NHL level. So, he may have the potential to become a full-time NHLer if he were granted consistent bottom pairing minutes that allowed him to get into a starting routine.
Yzerman Was Planning a Youth Movement
Walking away from these players all at once may have been Yzerman's plan for years, though. If you look at how the franchise has been drafting and trading, it seems like he has been building young defensive talent that will start coming to fruition by the 2019 season.
For starters, Cal Foote — the Lightning's first-round pick in the 2017 draft — is projected to be ready for a starting role with the franchise by 2019. He will be expected to play big minutes for the team's AHL affiliate, the Syracuse Crunch, in order to develop an NHL caliber tool set. By all means, he has the talent to play in the NHL, so receiving a sheltered role with the franchise next-season should be an expectation for the young defender.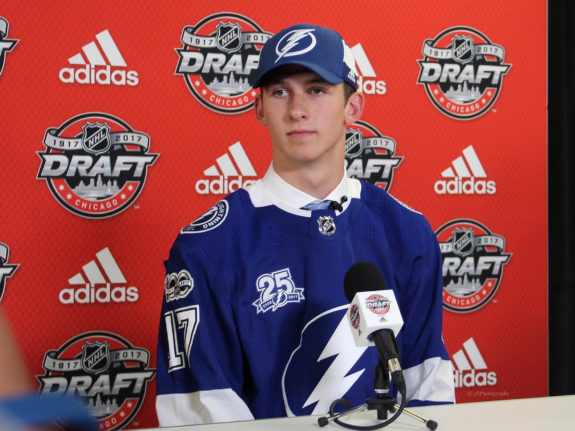 Along with Foote, the Crunch will be featuring a multitude of experienced, young defenders who will all be fighting for NHL playing time as soon as this season. Most prominent are Dominik Masin and Ben Thomas, who have been playing for the Crunch for the better part if three seasons.
While neither player has been able to break into the NHL yet, either could be ready to make the jump to play in a limited role this season if necessary. They may not be able to play more than 10 to 12 minutes a night at first, but the potential is there for either to find some success in a limited role.
Lightning Have Sleeper Starters in Syracuse
Outside of those known quantities, the Lightning also have other defensemen who have joined the franchise in recent years who could make a case for NHL playing time. Erik Cernak, in particular, had a strong first year playing for the Crunch last year. Should he continue to develop his game this season and form a playing chemistry along with the likes of Foote or Masin, he could be a perfect fit for the Lightning.
As Allokago said in Rawcharge's '25 under 25′ feature discussing Cernak:
Both readers and writers see value in him… Clearly, the Slovakian has made a positive impression on us all.
Another option for the Lightning could be Oleg Sosunov, the massive 6-foot-8 defender expected to make his professional debut in Syracuse this season. While he appears to be a few years off from making it to the NHL in a meaningful role, he has the size and toolset to make a case for an NHL roster spot sooner rather than later.
BriseBois Has Many Options for Future Defensemen
Now that Julien BriseBois has inherited the role of general manager from Yzerman, the future of the team's defenses may have become a little more clear. As the head of player development for the Lightning since 2010, BriseBois has a deep understanding of the team's prospect pool and knows exactly what he is expecting from his future talent.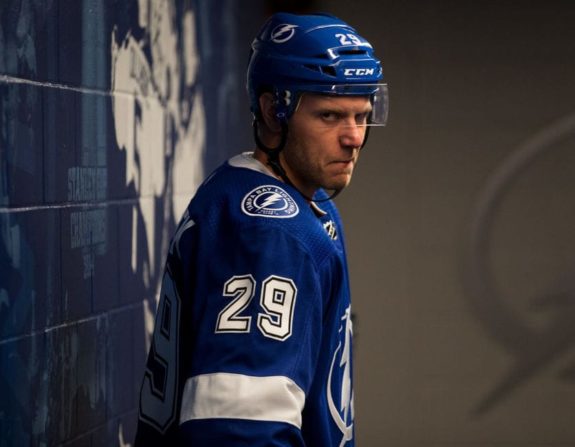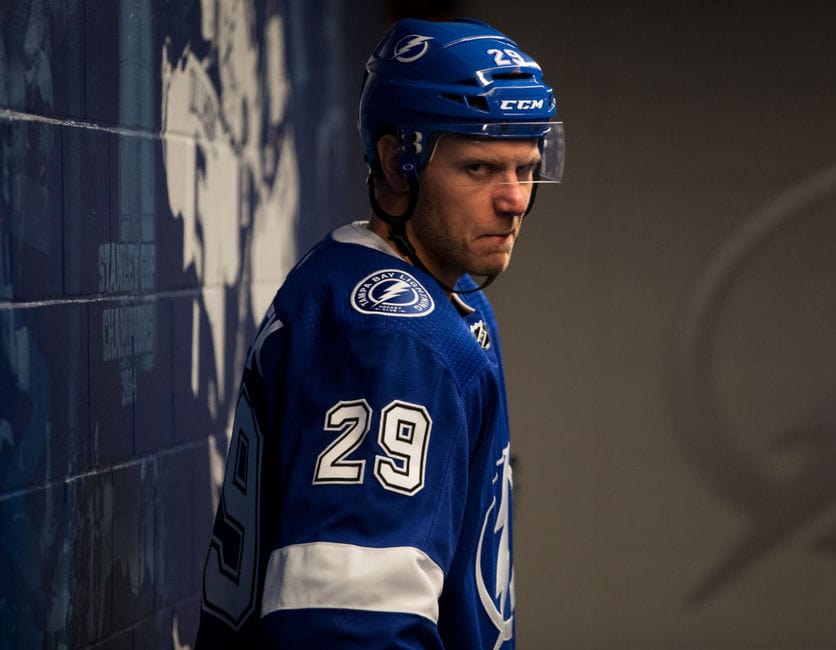 With this in mind, he may be more likely to try and lean on a player that he scouted and helped draft like a Koekkoek or a Masin instead of re-signing a veteran like Stralman that he has less history with. Also, with superstars earning a raise and a surplus of talented, young defenders, he may have to rely on these entry-level contracts to mitigate the impending cap-crunch of 2019, especially if there are any plans to pursue Erik Karlsson next year.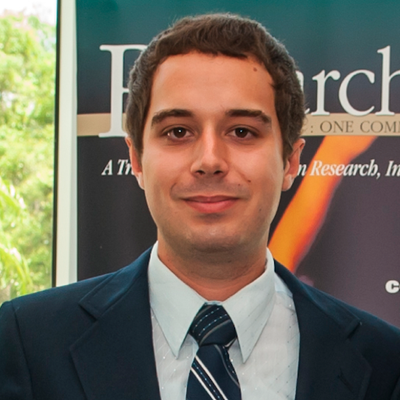 Eugene Helfrick is a Tampa Bay Lightning writer who is actually from Tampa Bay. He has written about the Lightning for six years, covering everything from their run to the 2015 Stanley Cup Final, to their crushing first-round exit in 2019, to their redemption in the bubble in 2020. While he is happy to talk about just about anything from cows to cars to video games, hockey will always remain one of his favorite pastimes.