With a successful NHL Draft now behind him, it is time for Tampa Bay Lightning general manager Steve Yzerman to prepare for free agency. With the team already in a cap crunch, it was expected that the Lightning would be relatively quiet this year, maybe only looking for a depth forward to fill out the team's fourth line or re-signing players like J.T. Miller.
However, in recent days it has been announced that the Lightning are one of many teams who will be talking with prized free agent John Tavares this offseason. As an all-world forward coming onto the market, Tavares will be demanding a massive contract in terms of both money and years for his services.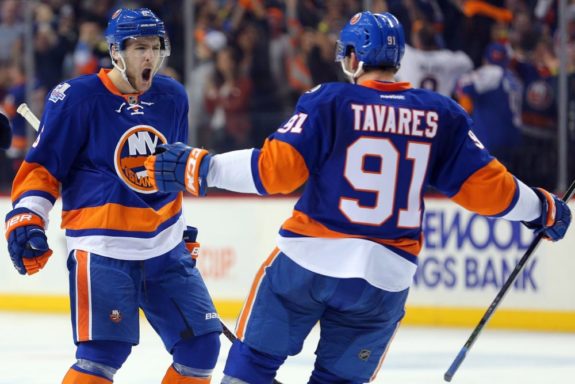 Given the organization's current cap constraints, there is almost no scenario where Tampa Bay could fit Tavares into its future. If the team could, though, it would be the final piece in Yzerman turning the once-laughingstock Lightning into a true superteam.
Tavares Would Create a Superteam in Tampa Bay
Let's say, just for a moment, it was possible for the Lightning to sign Tavares. The thought of adding one more all-world scoring presence to the top scoring team in 2017-18 would be, in a word, ridiculous.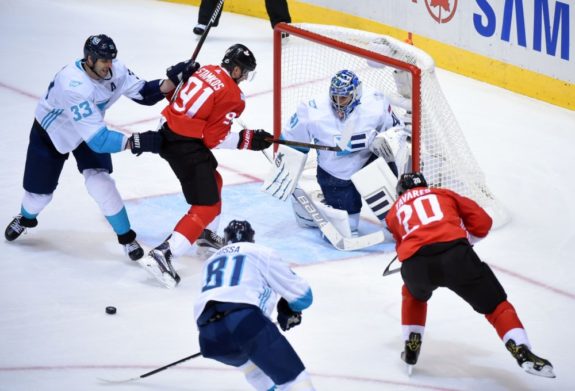 A one-two punch of Steven Stamkos and Tavares down the middle would compete with Sidney Crosby and Evgeni Malkin for the best center lines in the NHL. Next to this incredible pairing of centers would be All-Star shooters like Nikita Kucherov and Brayden Point, who would create a nightmare scenario for opposing defenses. Add a Norris-winning defenseman in Victor Hedman and a Vezina-nominated goaltender in Andrei Vasilevskiy, and you would have a clear Stanley Cup favorite in Tampa Bay.
Even If Yzerman Can Make Tavares Work, Should He?
Despite his proficiency in clearing cap space to re-sign core players, there is simply no reasonable way for Yzerman to fit Tavares into Tampa Bay's future. With players like Tyler Johnson and Alex Killorn signed to somewhat reasonable but long contracts, and Ryan Callahan still on the books for two more years, there is very little wiggle room left for Tavares. When you consider that Kucherov and Point will both needing new contracts in the 2019 offseason, you see that the franchise will be struggling to keep its core together, let alone add one more big piece.
It's difficult to project just how good this superteam would be as well. Unlike in the NBA, where a handful of incredibly talented players can control the entire league, there's no guarantee that even adding Tavares would push the Lightning to win the Cup. Even if they were the best regular-season team in the NHL, once the playoffs start, there are no guarantees. Players can go cold, teams can struggle, or you can just run into an opposing goaltender who steals a series from a superior opponent.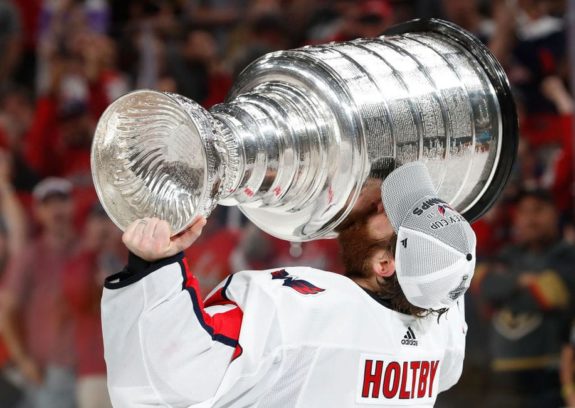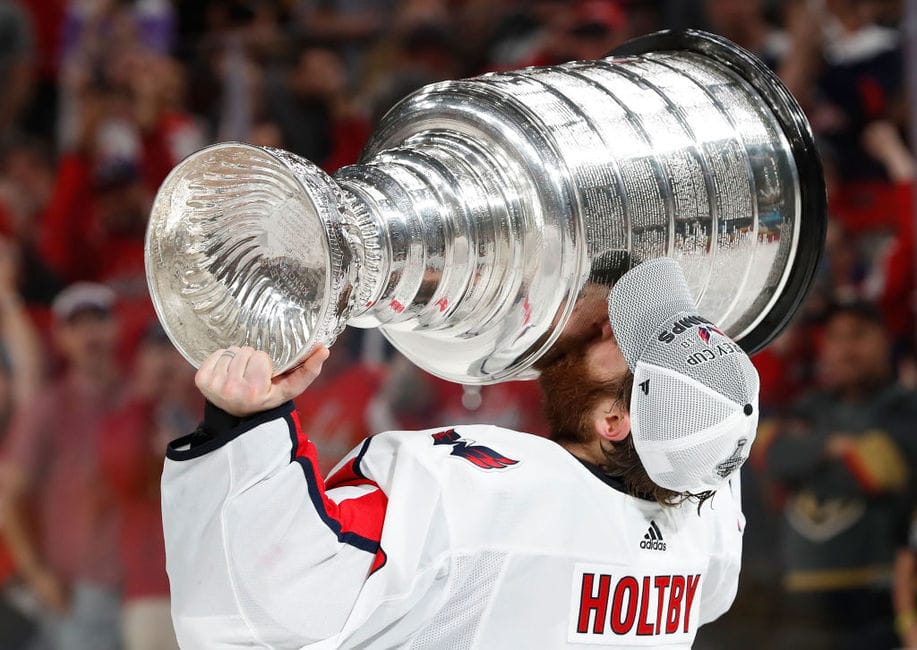 This means that, even if he could find a way to fit Tavares under the cap, Yzerman might grow to regret signing a fifth player to a seven-plus-year contract since 2016. Having so many players under long-term contracts is a recipe for disaster between injuries and just the natural decline of players as they grow older. If they didn't win the Cup in the first or second year after signing Tavares, their window of opportunity might already be closing at that point.
Lightning Are a True Hockey Destination
The fact that Tavares is even listening to Yzerman's pitch should mean something to the Lightning organization, though. It wasn't that long ago that just the thought of a top free agent landing in Tampa Bay would be unthinkable. While they had their loyal fans and franchise faces, few players were clamoring to play for the Lightning.
Even though they know it is next to impossible to sign him, Tavares is still at least somewhat interested in the idea of playing for Tampa Bay. This interest shows that Yzerman has built a true contender that the rest of the league is taking note of in a way that has never occurred in team history. With this solid foundation in place, it's no surprise that the Lightning will be contenders for years to come, even without Tavares on their roster.