It's official, #KunitzWatch2018 is underway!
Rumor season is upon us, and if you are like me, you cling to every morsel of information coming from Pierre LeBrun and Darren Dreger et al. The relatively new talking period, in which players and teams can have discussions prior to the start of free agency, has given us insight into potential destinations; and with social media playing a part, the business of hockey is a more open book than ever before.
After a quiet draft for Pittsburgh Penguins fans, the rumors are flying and all indications are that general manager Jim Rutherford is aggressively looking to address his team's weak points. Oddly enough, trading Phil Kessel is not high on his priority list, which should be considered good news along with the possible upgrades on the horizon.
Chris Kunitz May Have Homecoming
This week the Post-Gazette's Jason Mackey reported that the Penguins and Chris Kunitz would be discussing a possible reunion, assuming that the price is right.
Kunitz was not the same player last season as he was in his prime, playing on the bottom line. But the Penguins don't need him to score 35 goals alongside Sidney Crosby. Pittsburgh's biggest weakness last season was its depth in the bottom-six, which is where Kunitz would fit perfectly. Two years ago, I advocated trading Kunitz due to his age and cost, but his salary should now be manageable, and his abilities at this point in his career are suitable for the Pens.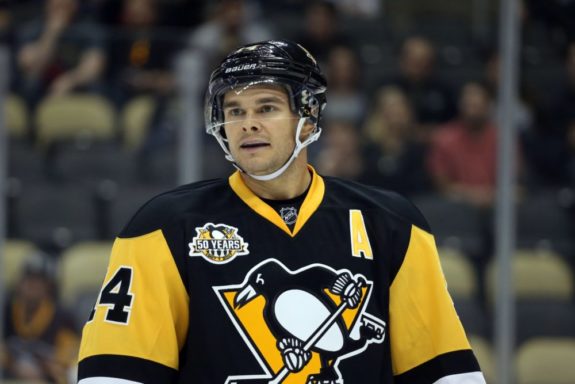 The 38-year-old is a smart, responsible veteran who can chip in some points while playing limited minutes. This should be considered on par with what Matt Cullen brought to the fourth line during the recent championship runs, which is everything you could ask from Kunitz as a depth player. No, he would not be blocking a young player from joining the lineup, such as Daniel Sprong or Zach Aston-Reese. If those players are not playing at a level to crack the top-9, they should be playing in the AHL.
If the price is right, bringing 'Kuny' back makes sense. Skill, smarts, veteran leadership. What's not to like?
Duclair Talking to Penguins?
I have long been a fan of Anthony Duclair, lamenting that he played for such a poor organization in Arizona. But now there seems to be serious interest as Pittsburgh Hockey Now's Matt Gajtka reported on Monday that there was communication between the Duclair and the Pens:
To boil it down, PHN is told the Penguins would like to sign Duclair if his going price is somewhere in the vicinity of the $1.2 million he got last summer on a one-year contract with the Coyotes.
Duclair would also be brought in for a bottom-six role but he does have scoring ability, having netted twenty goals during the 2015-16 season. At only 22, he is still a developing player with a decent amount of upside.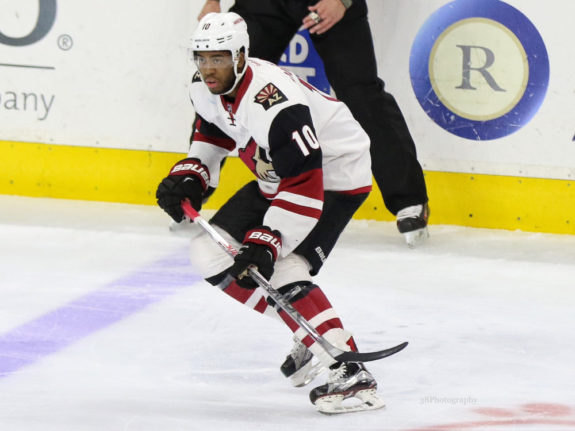 The young forward struggled with consistency in Arizona and with the Chicago Blackhawks, but a change of scenery and some time with Penguins coach Mike Sullivan could do wonders for his career. A fourth line with Duclair and Kunitz would be a significant upgrade, and one with a lot of talent for a relatively cheap price.
Penguins' Internal Shuffling
The days between the draft and the start of free agency have not been idle for Rutherford.
The biggest among recent roster moves was signing Bryan Rust to a 4-year contract worth $14 million. This is a decent price for the value that he brings, as arguably the most versatile player on the Pittsburgh roster.
Most comparable contracts to #Penguins Bryan Rust
$3.5M at 4 years:

1. Jacob Silfverberg (ANA)
2. Tanner Pearson (LAK)
3. David Desharnais (MTL)
4. Anders Lee (NYI)https://t.co/JnnSC4aNXh pic.twitter.com/YcTakgTD3s

— CapFriendly (@CapFriendly) June 26, 2018
It is good to see Rust being locked up for a number of years, especially considering that there were rumors in recent weeks that he was offered up to Arizona in a trade for Max Domi. Parting ways with the speedster would have been a mistake, and keeping him at a good salary is beneficial to the organization.
On Monday, the Penguins did not extend center Riley Sheahan a qualifying offer, making him an unrestricted free agent on July 1. This comes as a bit of a surprise but Rutherford is likely playing a logistical game with the former Red Wing as he works to free up salary cap space. Sheahan played surprisingly well in a bottom-six role and would benefit from better wingers.
As Trib Live's Jonathan Bombulie wrote, the Penguins may have been concerned about the possible award in arbitration.
General manager Jim Rutherford said when a team makes a qualifying offer to a player with arbitration rights like Sheahan, there's a chance the arbitrator could award a salary that wreaks havoc on the club's cap projections.
Letting him sign with another team is not ideal but you can be sure that GMJR would not lose contractual control without a plan in place to bring him back or replace him with a better option.
It was also announced on Monday that Daniel Sprong and Dominik Simon received new contracts and Jamie Oleksiak received a qualifying offer.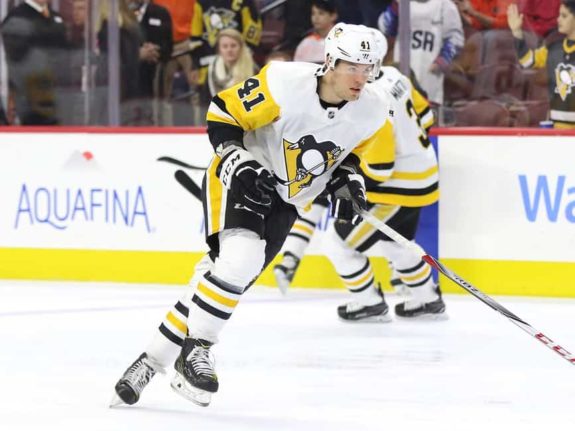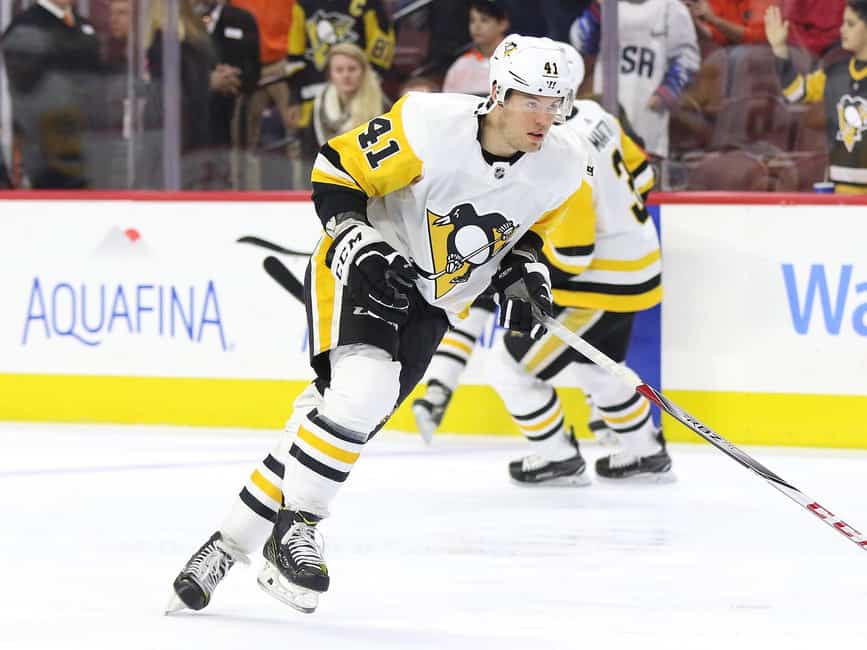 Fans should be happy with the Sprong deal, though why the club is so high on Simon is beyond me. During the playoffs, he had a lot of playing time with Crosby and was rewarded for his play with a one-way deal. Simon is a serviceable bottom-six player on an average team, not a first-liner on a championship contender.
Lastly, forward Tom Kuhnhackl was not extended a qualifying offer. I am a fan of Kuhnhackl, who was a valuable depth player on the recent Stanley Cup teams. But as the Penguins have evolved, he no longer has a place on the roster as it is being constructed. Both Kunitz and Duclair would be an upgrade and it doesn't make sense to spend money on a player who is referred to as 'the current version of Craig Adams.' There were many aspects of the German native's game that I liked and I hope he will be successful with another team. Penguins fans should offer him a better sendoff than Adams received.
As the league braces itself for the free agent frenzy, Rutherford has put the Penguins in a good place to solidify their roster for another run at a championship. Of course, he may come up empty-handed when the dust settles but right now, Pittsburgh is in a good position for success. In theory at least.
Greg is a Pittsburgh Penguins writer for 'The Hockey Writers'.
He is a Pittsburgh area native who has written for multiple Penguins news and opinion sites. In addition to hockey writing, he is also an experienced YouTube creator.
Greg started with THW in 2015 as a Blue Jackets writer, and spent time as a Fantasy Hockey analyst.