The Tampa Bay Lightning have re-signed forward J.T. Miller to a five-year contract worth $26.25 million, the team announced Tuesday. The deal comes with a cap hit of $5.25 million per season and will keep Miller under contract with the team through the 2022-23 season.
We have re-signed J.T. Miller to a five-year contract worth $5.25 million per season. https://t.co/whbQTPT7GO

— Tampa Bay Lightning (@TBLightning) June 26, 2018
Originally acquired as a part of the trade that saw Ryan McDonagh shipped to the Lightning, Miller was an under-the-radar addition that most didn't talk about due to McDonagh's significance in the deal. Still, At 25 years old, Miller has proven to be worth the 15th overall selection that the New York Rangers used on him in 2011 as he has consistently gotten better every season of his career.
Most notably for Miller has been the most recent three seasons of his career that saw him score 22 goals and 43 points in games in 2015-16, 22 goals and 56 points in 82 games in 2016-17 and 23 goals and 58 points in 82 games split between the Rangers and Lightning this season.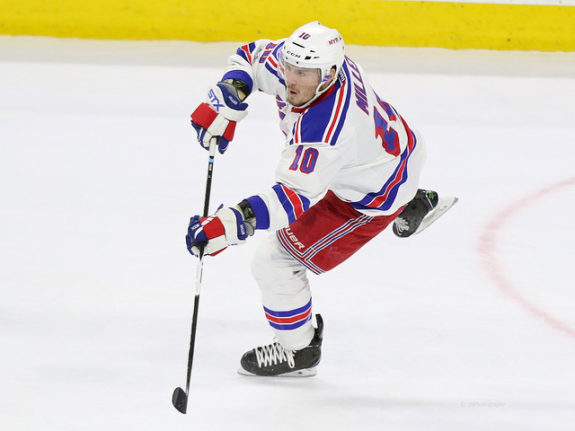 In 19 games with the Lightning, Miller quickly proved to be more than just a throw-in as he would score 10 goals and 18 points in 19 games before adding two goals and eight points in 17 playoff games.
A Solid Deal For Miller and the Lightning
The East Palestine, Ohio-native is now being rewarded for the quick turnaround he had following the trade from New York and while he'll never be remembered as the centerpiece of the deal, he could end up being the long-term piece that the Lightning get to keep as McDonagh's future beyond the 2018-19 season is uncertain.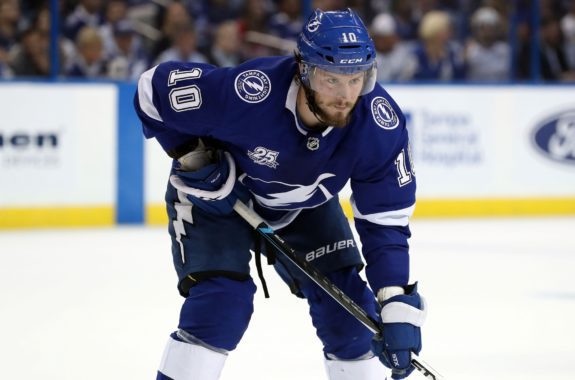 In Miller, the Lightning are getting a versatile forward who can play both center and winger with very good size at 6 foot 1 and 218 pounds. His audition with the Lightning to close out the 2017-18 season was enough to convince them to give him a sizeable raise on his last contract that saw him earn $5.5 million total on a two-year deal.
Set to be under contract until he's 30 years old, Miller now has the financial security he would like while also remaining on a very strong team in Tampa Bay who have a legitimate chance at competing for Stanley Cups for the duration of this deal. It's a win-win for both sides despite the fact that Miller may have been able to earn an even bigger contract on the open market had he once again improved in 2018-19.
Related: Lightning Have Classic "Yzerman" Era Draft
This signing might complicate the potential signing of John Tavares in Tampa Bay given the stark increase in salary but the Lightning, similarly to most of the other teams involved in the Tavares Sweepstakes, were already going to be forced to work around the salary cap regardless. With a proven general manager in Steve Yzerman who has worked wonders in his time as a general manager reminiscent of his playing days, the Lightning are in good hands one way or another.