From Stanley Cup champions to re-signing with the club they won with, the Tampa Bay Lightning have re-signed Pat Maroon and Luke Schenn. Maroon signed a two-year deal worth $1.8 million, carrying an annual average value of $900,000, while Schenn will be back on a one-year contract worth $800,000, according to Frank Seravalli.
Both players are coming off a successful Stanley Cup run with the Lightning in the NHL's restart bubble – Maroon's second Cup and Schenn's first.
Maroon signed a one-year contract with Tampa last August for the same AAV of $900,000 while Schenn also signed a one-year deal last offseason with the Lightning worth $700,000.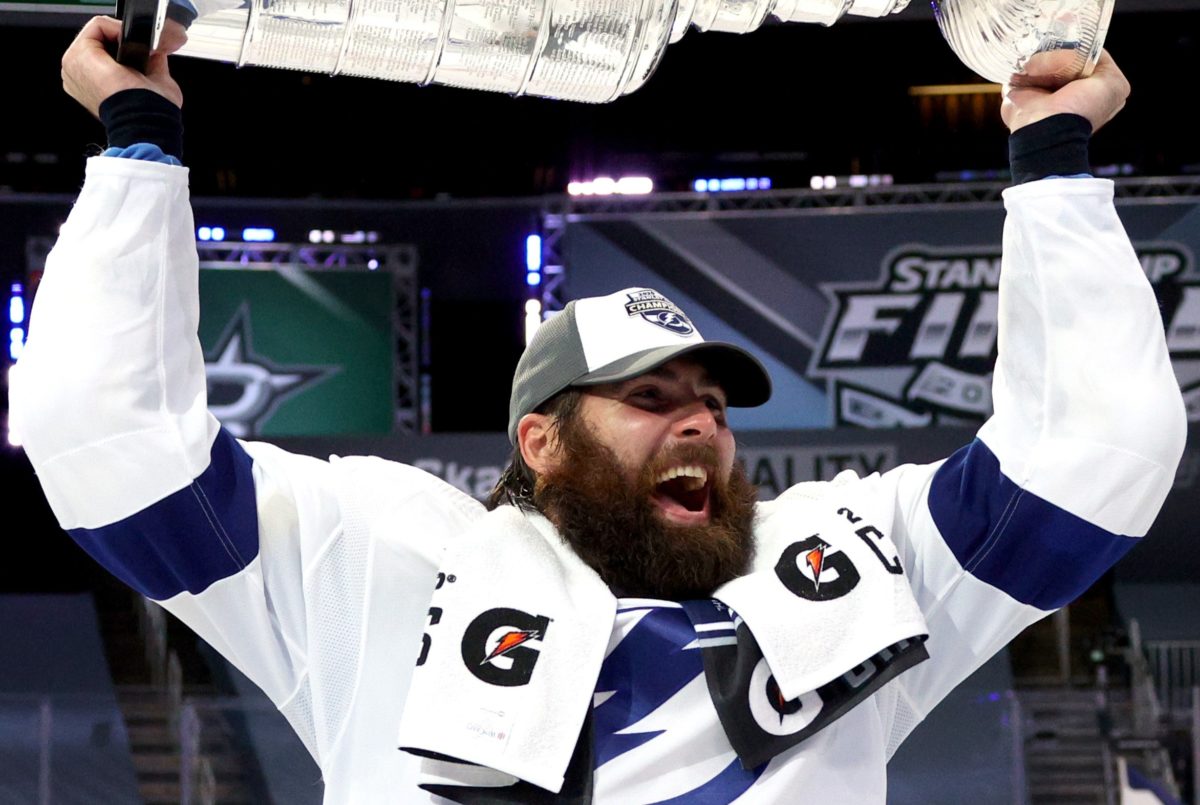 Over the past year, Maroon tallied nine goals and 23 points in 64 games with the Lightning, adding 71 penalty minutes and a lot of grit and experience to a team that was looking to get over the hump in the playoffs. He added a goal, six points and 32 penalty minutes in the team's 25 playoff games on route to his second straight Stanley Cup win.
As for Schenn, he had a smaller role with the Lightning this season. He played just 25 games during the regular season with one goal and three points to show for it. However, Schenn did bring experience to a team that needed that one last push to get to the Cup final again, having been around the league for some time.
What the Maroon, Schenn Deals Mean
With Tyler Johnson being bought out by the team, the Lightning were in need of some cheap options to fill up the lineup as they look to be contenders again in 2020-21 without changing to much in their lineup. That said, they needed room for some of their younger players to take on bigger roles this upcoming year.
With the Maroon and Schenn deals, the Lightning add two veteran players back into their lineup at under $2 million per season – a big add which is surely a piece to the Stanley Cup winning recipe they had in 2019-20.
Related: 2020 NHL Free Agent Signing Tracker
Neither one will be offensive juggernauts and, in fact, Schenn might not see the ice each and every game again this season, but their toughness and experience are exactly what the Lightning wanted when they decided to bring them back in for the upcoming season.
Both also add a physical aspect to the Lightning lineup which could create room on the ice for some of their smaller, more offensively talented players like Brayden Point, Ondrej Palat among others.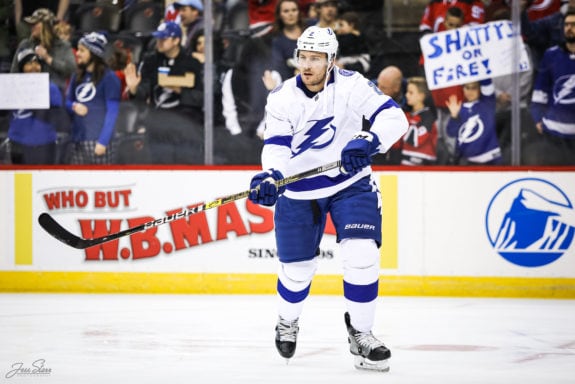 Schenn has 148 regular season points in 759 career games with seven different teams and will likely be happy to be staying put as the Lightning is his fourth team in three years after stops in Arizona, Anaheim and Vancouver.
As for Maroon, he had stops in Anaheim, Edmonton and New Jersey before playing one year in St. Louis where he won the Stanley Cup with the Blues in 2018-19. He has 229 points in 513 regular season games and while he's not considered a top end offensive player, he did have 42 points in 81 games in 2016-17 with the Oilers, including 27 goals.
---
---