Where there's smoke, there's usually fire. Or at least that's how the saying goes.
Andrew Shaw's first season with the Montreal Canadiens has been smokey at best. From a preseason hit from behind to a slew foot in October, Shaw has been in and out of the Habs lineup thanks to both injuries and supplemental discipline offences.
Now, his type of play is under review again by folks in the hockey world after a questionable hit on New York Rangers' forward Jesper Fast on Saturday night. The hit knocked Fast out of the game for a short time and after J.T. Miller jumped to the defence of his teammate, Shaw received a five-minute major for interference, a five-minute major for fighting and a game misconduct.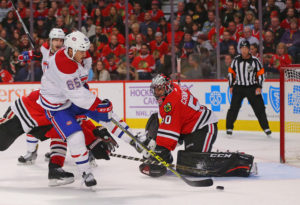 It was just the 30th game of the season for the 25-year-old Montreal forward after missing the previous 14 with a concussion and according to Shaw, the hit was simply him trying to make his presence felt in his return to the lineup.
"I mean, it was shoulder to shoulder maybe half a second late. I mean you can look at it in slow-mo all you want," he said when asked if the hit warranted an ejection. "In real time it's quick decisions out there, but I was just trying to get back to myself – playing physical and playing hard. I'm glad he came back and, you know, he finished the game. Plays like that, they happen."
But it's not the first time that Shaw's play has come into question. In fact, twice this year including the preseason, he's been under review for other incidents.
Andrew Shaw: A History
In a detailed timeline, theScore's Justin Cuthbert reviews the number of times over his six-year NHL career that Shaw's been in trouble with the league.
The list includes 10 different incidents spanning from April 2012 to October 2016 – the Fast hit being the 11th. Over that time, he was suspended for a total of three preseason games, 11 regular season and playoff games and fines totalling $5,000.
But even more noteworthy is that over that time period, he avoided suspension for a number of questionable plays including swinging his stick between the legs of Tyler Myers, reportedly head-butting Brock Nelson during a puck battle and allegedly biting Victor Hedman during another scrum.
Still, the Habs wanted his physical brand in their lineup and signed the former Blackhawk to a six-year deal during the offseason – a deal worth $23.4-million.
But, when Shaw debuted for Montreal in the Habs' preseason, he was ejected for a hit from behind on Washington Capitals prospect Connor Hobbs. The hit landed Shaw a game misconduct, 30 penalty minutes and a suspension that carried a sentence of just three preseason games.
.Again, in October, Shaw found himself in some hot water when he received a penalty for a slew foot on Buffalo's Johan Larsson. However, the Montreal forward escaped with no further discipline.
Shaw has the ability to be productive offensively, having collected 152 points (76g-76a) in 352 career regular season games. So far in his first season with the Canadiens, he has 15 points (6g-9a) in 30 games. Still, his physical play seems to be getting him into trouble.
Does Andrew Shaw's hit on Jesper Fast warrant supplemental discipline? #MTLCanadiens #THW

— Tape2Tape (@Tape2TapeTHW) January 16, 2017
Does the Fast Hit Deserve Punishment?
Based on this history, one would argue that he would treated as a repeat offender by the NHL's Department of Player Safety (DoPS). However, Shaw disagrees and believes that his latest questionable hit falls within the realm of the league's rulebook.
"I mean you guys keep saying that I need discipline, but like I said, it was shoulder to shoulder. You can see it in video, it's shoulder to shoulder, maybe a half second late, but it's hockey," said Shaw following Saturday night's tilt with the Rangers. "It's a physical sport. There's body contact and hits are going to happen. You know, I'm not out there to hurt anyone. I'm just out there to earn my ice and earn my ice-time and compete and work hard."
The lateness of the hit and the direction that Shaw hit Fast could be the focus of the league if they decide to take another look at the play. However, because the hit was directly to the head of the Rangers' forward it could play in favour of Shaw's case as just a slightly late hit.
That being said, it's clear from his past run-ins with the league and on-ice officials that Shaw plays a brand of hockey that straddles the line when it comes to league rules. If not with this hit (considering it could, in fact, be deemed an okay hit), at some point the NHL and Stephane Quintal's DoPS needs to set the tone for Shaw's on-ice behaviour.
After all, the NHL is a league that prides itself on trying to control player safety. With that comes the need for consistency in making calls and determining supplemental discipline for players who continue to push the boundaries.
For now, we'll wait and see when and if Shaw changes his approach on the ice.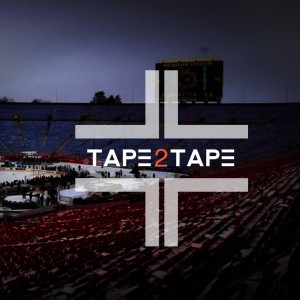 Have some thoughts about the column? Let me know on Twitter at @AndrewGForbes or @Tape2TapeTHW.
Tape2Tape is a column looking at some of the biggest stories from around the world of hockey. Discussing different topics, it focuses on delivering some opinion to hockey's biggest fans. Whether you agree or disagree, we would love to hear your thoughts.