According to the NHL's newest promo for the Stanley Cup Final, this year, Taylor Swift will be etching the names of the 52 winners onto the Stanley Cup.
Swift, known by her fans as  T-Swizz, Swifty or TayTay, will become just the fifth official engraver to be sanctioned by the NHL in its 97-year history.
I'll Write Your Name
Carl Poul Peterson, a Danish engraver, was the first. He helped design the tiered version of the Stanley Cup in 1948. He worked in his engraving shop in Montreal with his sons Arno, Ole and John Paule, until passing in 1977.
The second and third official engravers were Doug Boffey and his father Eric. They worked at their shop – Boffey Silversmith's in Montreal in 1989. The fourth and current engraver is Louise St. Jacques.
Wildest Dreams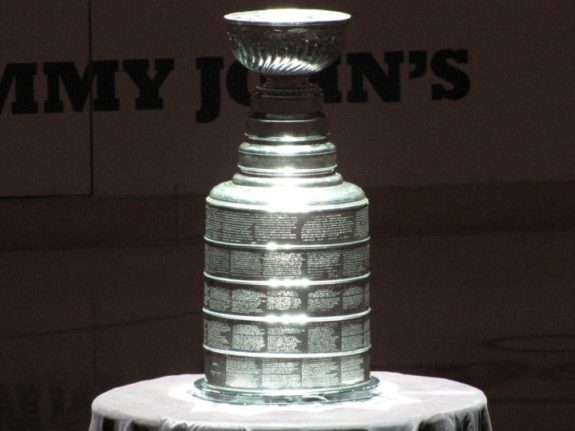 To many, it's surprising that T-Swizz's lyrics to Blank Space are appropriate and fit the narrative of winning the Stanley Cup. But what's really amazing is that the world famous singer-songwriter is going to etch the names on the Cup.
So it's gonna be forever
Or it's gonna go down in flames
You can tell me when it's over
If the high was worth the pain
Got a long list of ex-lovers
They'll tell you I'm insane
But I've got a blank space, baby
And I'll write your name
"I never thought they'd ask me to do it; I'm truly honored," said Swift. "Of course, they never approached Katy Perry, Miley or Kanye," she said with a sneer.
Love Story
http://gty.im/634188494
Reaction to the inclusion of Swift has been mixed at best. Some welcome the introduction of the blonde bombshell to hockey and praise the combination.
"It's freakin' awesome! I love Tay," said former player and now blathering NBC commentator Jeremy Roenick. "J.R." then did the white man's overbite and contorted awkwardly like Elaine Benes to Bad Blood blaring on the speakers.
Apparently the melody was contagious. NBC Sportscaster Host Liam McHugh then spontaneously  jumped up on the desk and began to boogie on the set of NHL Overtime.
"Ya, know… life is too short to pretend you don't like Taylor," said a gyrating Keith Jones as he joined the group.
Next, co-host Mike Milbury playfully tussled Jones' crisp hair just as he sang the lyric, "Did you have to ruin what was shiny?"
Haters Gonna Hate, Hate, Hate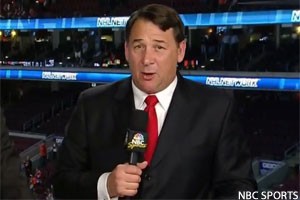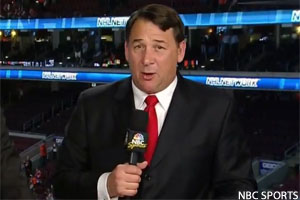 Some hockey fans hear Swift and want to stab their ears with ice picks until they bleed to death.
They believe that mixing the pop singer with hockey is just something one should never, ever, ever do. It's like talking to a man at the urinal next to you, calling your daughter 'hot', or wearing a white speedo at a public pool. You just don't do it – Swift and hockey highlights do not belong together.
Also in the 'hate' camp is Nashville Predator's tough guy Cody McLeod.
"Hearing that makes me want to uppercut myself," he said before slamming a car door on his head. "It breaks man code."
Some like the song, but don't care for the dulcet tones of the spindly singer, wishing the NHL chose the more manly, punk metal I Prevail version of the song instead.
"It's much, much better," said McLeod. "As a closeted T-Swizzle fan, it allows me to listen to it in public without any embarrassment." He then ripped off his AC/DC shirt revealing a "Shake it Off" tank top he purchased from etsy.com.
A Blank Space
Inscribing letters and numbers requires a specialized set of hammers and a series of letter stamps to strike each into the silver while using a metal level to keep the names as straight as possible.
Though the tools used are small and only weigh a few ounces, because she stands just over 12 feet tall in heels, it's unsure how the skeletal singer will be able to tap a hammer without tipping herself over.
Each name takes approximately thirty minutes to inscribe, not to mention a boatload of patience. To complete the inscription of all the names of the winners takes about ten days; the same amount of time as it takes to play out the last ten seconds of a basketball game.
I Don't Want to Live Forever
Though it will live forever, Tay Tay's handiwork doesn't have to be perfect – there are several errors on the Cup.
The name of the 1980-81 New York Islanders is misspelled as "Ilanders," and the 1971-72 Boston Bruins' name is misspelled as "Bqstqn Bruins." Due to cost implications, most of the errors are left  as they are, adding to the idiosyncratic nature of the Cup.
Some corrections have been made, though. A notable one is 1996 Colorado Avalanche winger Adam Deadmarsh's name which was spelled "Deadmarch" but stamped out and corrected after he publicly stated how heartbroken he was about the error.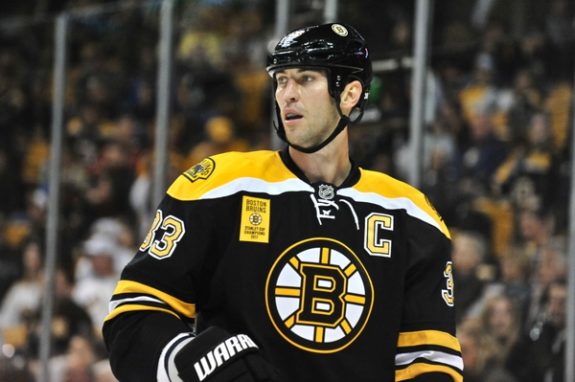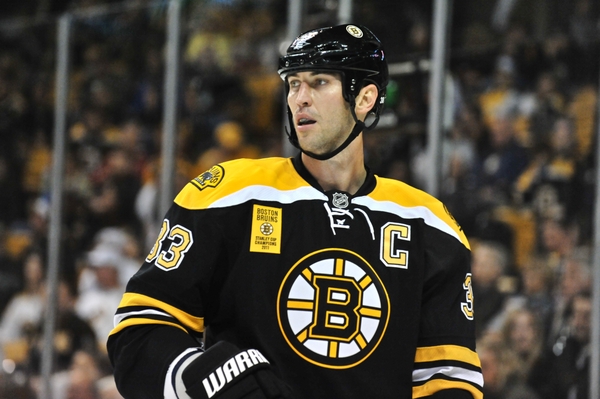 In 2011, when the Bruins won the Cup, a sleep-deprived engraver inadvertently turned Slovakian Zdeno Chara into a jiggling Spanish-American singer, 'Zdeno Charo.' His teammates often razz the 6'9" captain by shimmying their chests and chortling "cuchi-cuchi."
Finals Start Monday Night
Global pop star. Fashion icon. Commercial spokesperson. Soon you can add Stanley Cup engraver to the list of Swifty's accomplishments.
The Stanley Cup Final begins Monday night in Pittsburgh as the Penguins host the Nashville Predators.
"I can't wait," said her Highness, Queen Swizzalicious.
Relax. It's satire