Last offseason, Colorado Avalanche defenseman Tyson Barrie was the subject of some trade speculation. As far as we know, nothing ever really came close to happening on that front, but his then-status as a talented RFA with arbitration rights created some buzz among fans.
Barrie eventually agreed to a new four-year contract with the Avalanche worth $22 million, for an annual average value (AAV) of $4.5 million, so the speculation was quelled for the most part.
Now, though, Barrie might once again be a hot name on the trade front.
Tyson Barrie Available
According to Sportsnet's Elliotte Friedman in his latest 30 Thoughts column, Barrie, who turns only 26 this summer, could be in play after the Avalanche's historically bad season that saw them finish with just 22 wins and 48 points.
"A couple of execs who were in France and Germany admitted they were disappointed by Tyson Barrie's off-ice injury. They wanted to see him. Defencemen have value. As one said, 'He's available, but it's got to be a legitimate hockey trade.'" –Elliotte Friedman, Sportsnet
Barrie had a good start in the World Championship tournament before suffering a laceration on his leg. The cause of the injury was fairly unflattering, as it occurred when he was wrestling a teammate in his hotel room.
In any event, per Friedman, the big loss for some executives around the league was not being able to see Barrie play a bit more. Seeing him with a better supporting cast on Team Canada, compared to the Avalanche, was presumably another factor.
Barrie is a young right-handed blueliner with offensive inclinations. There is a scarcity of such players, which makes him attractive throughout the league. Even on a bad Colorado team, Barrie still managed to post 38 points (seven goals and 31 assists)—10 of which came on the power play—in 74 games.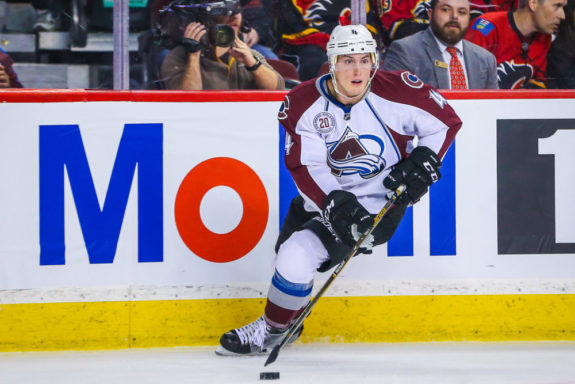 In addition, while his possession numbers this past season were mediocre, they look better compared to the rest of his team. The Avalanche ranked 23rd in the league in five-on-five Corsi-for percentage this season. Barrie's Corsi-for percentage relative to his teammates was in the positive at 0.9, suggesting that his surroundings were dragging him down more so than his own performance.
While Barrie might be available, it has to be a "legitimate hockey trade" for the Avalanche. As the worst team in the league, they have a plethora of glaring needs. Their biggest issue, ironically, is their blue line. Trading away one of their best defensemen wouldn't help that, but perhaps they would find value in a more traditional defensive defenseman, even though such players are less emphasized in today's game based on speed, skill, and puck possession.
The Avs could also use some more forward depth. Given their situation, a "hockey trade" for them could and should constitute a major shakeup and/or the acquisition of draft picks.
Potential Landing Spots for Barrie
Suitors for Barrie would likely have a lot of overlap with suitors for this summer's big free-agent prize, defenseman Kevin Shattenkirk. Based purely on speculation, here are a few teams that might view Barrie as an alternate option.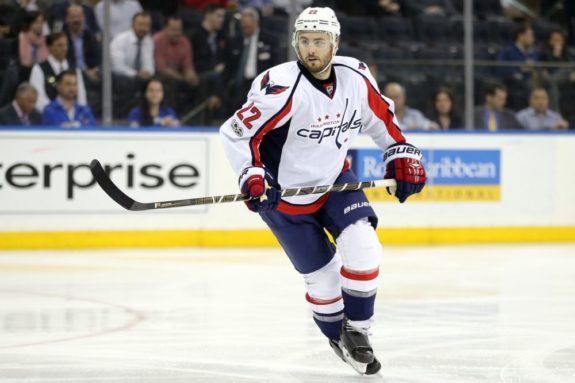 Edmonton Oilers
The Oilers took major strides this year, not only making the playoffs for the first time in over a decade, but also defeating the defending Western Conference champion San Jose Sharks before falling to the Anaheim Ducks in a hotly-contested seven-game Western Conference semifinal series.
The Oilers are on the cusp of being an elite, consistent contender. Adding more depth and offensive capability to their blue line via a player like Barrie could help get them to that point. Perhaps there is a move to be made involving Jordan Eberle, whose days in Edmonton might be numbered.
Adding Barrie to a defensive group that includes Oscar Klefbom, Adam Larsson, and Andrej Sekera would make the Oilers more well-rounded and thus more dangerous.
New York Rangers
It stands to reason that the Rangers will heavily pursue Shattenkirk in free agency, given his ties to the New York area and the Rangers' weakness on the back end. Failing that, though, perhaps Barrie would become a secondary option.
The Rangers might not be loaded with draft picks, but they do have a strong group of young forwards who have already produced at the NHL level. Ahead of the expansion draft, they could consider dangling one, such as J.T. Miller or Kevin Hayes, in an effort to land a good young defenseman like Barrie.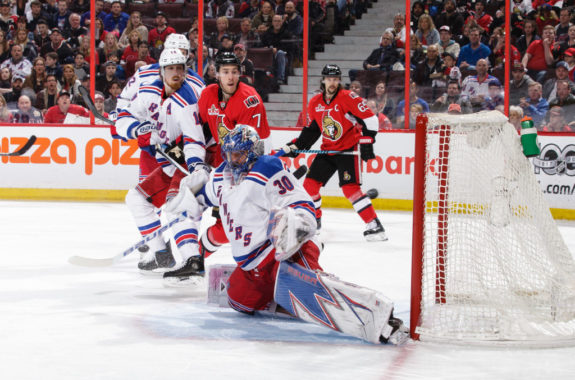 New Jersey Devils
The Rangers' cross-river rival, the Devils, need more of a threat from the back end, among other things. They could also be in play for Shattenkirk, and as such, like the Rangers, could look to Barrie as an alternative.
General manager Ray Shero already made a big splash for his rebuilding club last season, dealing away defenseman Adam Larsson in exchange for the Oilers' Taylor Hall. While Shero got some much-needed scoring up front (though still has a long way to go in that department), the trade weakened his already-thin blue line, so he could be active this offseason.
If the Devils were to look into a deal for Barrie, they could offer a package of draft picks (excluding the No. 1 overall selection in this year's draft), as it's hard to see Colorado being tempted by too many of their roster players they would conceivably be willing to move.
Other Teams
There is no shortage of clubs that, ideally, would love to add a player like Barrie to their lineup. Besides the ones already listed, others that look to have the most glaring needs on the back end and are reasonably well positioned to make a deal include the Buffalo Sabres and Dallas Stars. Then there's a wild card in the expansion Vegas Golden Knights, where it's hard to know what to expect from them at this point.
The return in any potential trade of Barrie has to make sense for the Avalanche, but after the dismal season they had, making significant changes should be part of their plan.