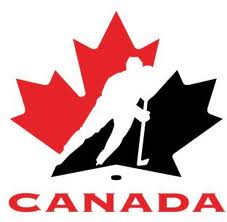 Thirty-six players entered camp on Wednesday morning with bright hopes. Thirty-one headed to bed on Wednesday evening glad they were still in contention for a roster spot.
The big event of Wednesday was an exhibition game against Canadian Interuniversity Sport's University of Alberta Golden Bears, making the trek south from Edmonton for this contest. Canadian goaltending hopefuls Jake Peterson and Laurent Brossoit suited up for the U of A squad.
While a few of the purported "locks" for the World Junior team, such as Ryan Nugent-Hopkins and Mark Scheifele, were given the day off, Team Canada still iced a very strong roster. The result was thus a little disappointing, as the Golden Bears toppled Canada 4-1.
Blueliner Frank Corrado had the only goal for Canada in the loss. Laurent Brossoit allowed the only Team Canada goal for the U of A, but otherwise was very good. Malcolm Subban allowed three goals into Canada's net, including a weak shot that beat him five-hole for the U of A's third score of the day. Tom Wilson had two minor penalties for Canada, while defenders Mathew Dumba and Ryan Sproul were often beaten on rushes and looked a bit lost defending against the Golden Bears offense.
Following the game, Team Canada announced its first cuts of the camp, sending five players home:
Forward Francis Beauvillier (Florida prospect; had a couple good shots in the U of A game but otherwise did not stand out)
Forward Tyler Graovac (Minnesota prospect; arguably the biggest surprise of the cuts, as he was a tenacious forechecker and had a few good scoring chances, including a great breakaway chance on Laurent Brossoit while short-handed)
Forward Sean Monahan (2013 draft eligible; didn't really stand out for any reason)
Defenseman Adam Pelech (NY Islanders prospect; didn't really stand out for any reason)
Defenseman Derrick Pouliot (Pittsburgh prospect; didn't really stand out for any reason)
One may have expected Sproul to get the pink slip after a couple of shaky performances in the first two days of camp, but he lives to play another day.
Selection camp continues on Thursday with a game against the CIS All-Stars at noon at WinSport.