The team at The Hockey Writers has a wide range of experiences. While some of us may be writing about hockey for a hobby, others are doing it in hopes of making a career in sports media.
However, like any job, getting into the sports media field requires certain skills and personality traits. If you have strong time management skills, adapt quickly to changing technology and possess creativity, a job in this area could be exactly what you're looking for.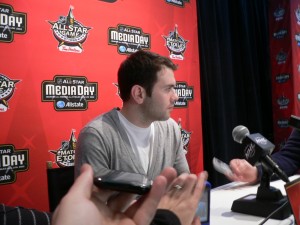 Over at Sports Networker, a website devoted to helping job seekers break into the sports industry, I show you what it takes if you want to be a sports reporter. This piece contains insight from a hockey beat reporter as well as some other THW writers, including Josh Smith:
"Get into the career because you love writing…it's the love of capturing a story that will get you a career in sports media." Smith said.
The work is not over after you land your dream job either, says Michael Rappaport. He feels sports media professionals should keep networking and pay attention to new opportunities.
Click here to read more.