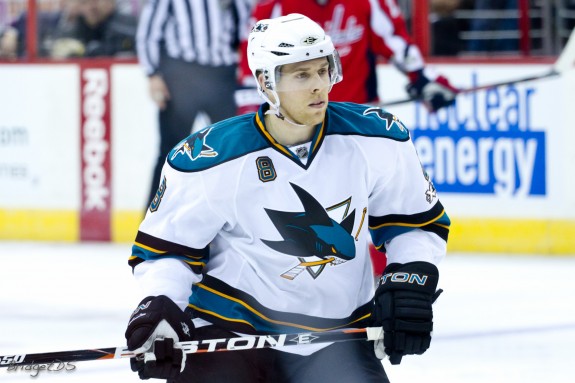 With the men's hockey tournament just getting underway at the Winter Olympics in Sochi, Team USA has received mixed reviews thus far.  While some analysts/insiders project the Americans as strong contenders for the gold medal, others assert that silver or bronze is more realistic.  There are also those who predict that the United States will not medal at all, primarily because of stiff competition (primarily from Canada, Sweden, and home ice-advantaged Russia) as well as a questionable roster selection process in which self-dealing may have taken precedence over putting together a formidable team.  As evidenced below, there is far from a universal consensus on Team USA's chances of Sochi success:
Team USA's lines are sure to win gold. All glory to America. http://t.co/a0Lx7Y9dfK

— Sean Gentille (@seangentille) February 10, 2014
Team USA could take home the silver in Olympic hockey behind Team Canada due to a young, inexperienced team. http://t.co/7sUO9ep6Sa

— The Pendulum (@elonpendulum) February 8, 2014
https://twitter.com/leafsnation0715/status/433355885599924224
In sizing up Team USA's chances, it's helpful to look at each player's most recent numbers in the NHL.  Granted, this is not a perfect science.  Olympic hockey is played in a larger rink and governed by IIHF rules and not NHL rules.  Some players in the midst of a scoring or defensive slump heading into the Olympic break might catch fire when playing on the world stage.  Nonetheless, examining each skater's points, assists, and plus-minus ratios since January, as well as each goaltender's save percentage over that same period, affords somewhat idea of what Team USA brings to the ice in Sochi.
Forwards: VanRiemsdyk-Pavelski-Kessel the Ideal Choice For Top Line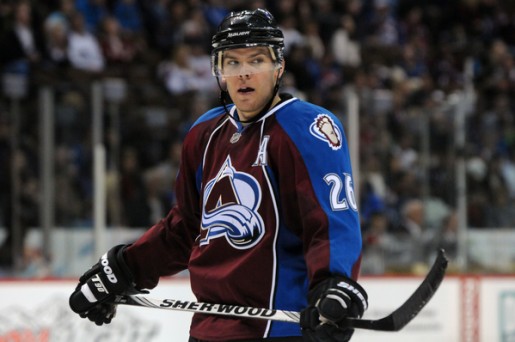 Here's a look at each Team USA forward's numbers for the period running January 1 through this past weekend when the NHL went on Olympic hiatus, ordered from most total points to least:
Name               NHL Team      Points   Goals   Assists          +/-
Phil Kessel                TOR                 28             11            17              +1
J. van Riemsdyk      TOR                  18             10            8                0
Joe Pavelski              SJS                    17             13            4              +8
Blake Wheeler         WPG                  17              7            10             +3
Max Pacioretty         MTL                  16             9             7               +1
Paul Stastny              COL                   16             6             10            +5
T.J. Oshie                   STL                   13              8             5              +6
David Backes             STL                   12              4             8              +1
Ryan Kesler                VAN                  11              5             6              -12
Ryan Callahan            NYR                  11              4             7               +6
Patrick Kane                CHI                  10              4             6               -4
Derek Stepan               NYR                 10              3             7               +7
Zach Parise                   MIN                  9               4             5               +1
Dustin Brown               LAK                  3               3             0               -11
There is no question that Kessel and van Riemsdyk have heated up just in time for the Olympics.  They already skate together on Toronto's top line, centered by Tyler Bozak, a line that has recently produced far more offense than any other in the NHL.  Here's an infographic that Dobber Hockey shared on Feb. 5 showing the top scoring lines over the prior month, exhorting readers to take note of "a wide margin between 1 and 2."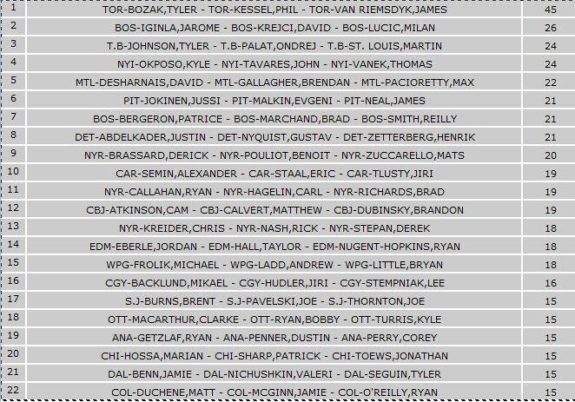 Based on observations at Team USA's first two practices in Sochi, Joe Pavelski will center the top line, joined by Toronto's dominant duo.  Pavelski himself comes into the Olympics having scored more goals since the first of the year than anyone else on the roster.  He scored a hat trick on January 18 vs the Tampa Bay Lightning (as did Kessel on February 1 vs the Ottawa Senators) and his recent +8 ratio shows he is a solid, two-way player and an ideal choice to center the top line, with two explosive scoring threats flanking him on the wings.
Based on practices today, JVR-Pavelski-Kessel (84 goals) is the highest scoring line in the Olympics. #USA

— Corey Masisak (@cmasisak22) February 11, 2014
JVR and Kessel are on USA's first line with Pavelski. JVR says Pavelski is similar to Bozak

— LeafDieHards (@die_leaf) February 11, 2014
Paul Stastny and T.J. Oshie have also established themselves as solid two-way forwards.  Stastny, the son of hall of famer Peter Šťastný, broke out of a December slump to morph back into a reliable offensive producer for the red-hot Colorado Avalanche, despite missing a few games in early February with a minor ankle injury.  He was consistent throughout January, and he notched at least one goal and/or assist in all but four of Colorado's games during the month and finished with a negative plus-minus ratio in only three games.  Meanwhile, Oshie finished only two of St. Louis's games since January with a negative plus-minus ratio.  He's also unabashedly aggressive on offense when needed, regardless of the opposing goaltender.
Finally, Blake Wheeler started heating up again when Paul Maurice took over as bench boss for the Winnipeg Jets.  He's notched five multi-point games since Maurice assumed the reins on January 13, and finished with a negative ratio in only two out of 13 games during that span.
Maurice recently told the Winnipeg Sun that Wheeler is "a shooter that is competing and he's still able to be that fast at the end of the game. He's a real, real dominant forward, from what I've seen."
On the flip side, Patrick Kane, Ryan Kesler, and Dustin Brown have all been somewhat off their game in the weeks leading up to the Olympics.  Although Kane is still fifth overall in the NHL with 63 total points, he's only managed 10 points since the start of 2014.  On two separate occasions in January, he suffered a three game scoring slump with no points at all, and only scored two goals the entire month.  Kesler has not only experienced scoring woes, but a recent plus-minus ratio deep in the red calls into question his overall effectiveness on both sides of the ice.  Brown meanwhile, despite being named one of Team USA's alternate captains, hasn't registered a goal nor an assist since January 13, and his ratio has also plunged deep into negative territory.  There are also concerns that Brown and Kesler will have trouble playing together as teammates (possibly even line mates), after they dropped the gloves and slugged it out during a Canucks vs. Kings game last month.  However, Kesler recently told a Vancouver radio station that he and Brown have patched things up since then and are ready to play together in Sochi.
https://twitter.com/News1130Sports/status/433649300791238656
Defensemen: Blueline Could Be a Weakness Due to Controversial Selections
Team USA's blueline includes some stellar talent, such as Ryan Suter and Kevin Shattenkirk, that can not only reign in the defensive zone, but also put up points when necessary.  However, defensive depth is nonetheless a concern, since the selection committee took a pass on some of the league's top blueliners, such as Jack Johnson (CBJ) and Keith Yandle (PHX) in favor of players with far less impressive numbers.  Once again, here's the examination of individual player stats since January 1:
Name               NHL Team      Points   Goals   Assists          +/-
Ryan Suter               MIN                   9              4              5              +9
K. Shattenkirk         STL                    8              2              6              +3
John Carlson           WSH                   8              3              5              -1
Ryan McDonagh     NYR                    7              2              5              +6
Justin Faulk             CAR                    6              0              6              +4
Cam Fowler              ANA                   6               2              4              +1
Brooks Orpik       PIT                        4               0              4             0
Paul Martin           PIT                        1               0              1              0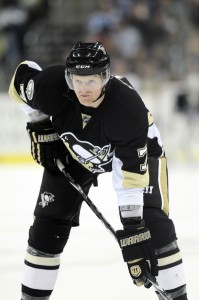 In addition to Suter and Shattenkirk,   McDonagh and Faulk also enter the  Olympic tournament with numbers showcasing their abilities as solid two-way blueliners.  Although Cam Fowler was somewhat of a questionable selection due to inconsistent play, his stats aren't bad either, although his offensive production doesn't even approach that of Johnson nor Yandle, both of whom also possess significantly more playing experience at the professional level.
Orpik and Martin's inclusion on the Team USA roster is troubling to say the least.  Both have battled injuries this season, and even when healthy, both have played mediocre at best.  Pittsburgh only reactivated Martin from injured reserve on January 20, and other that one assist, he has produced nothing at the offensive end.  An even plus-minus ratio demonstrates that Martin hasn't exactly compensated for his lack of offense by playing at an Olympic-caliber level at the defensive end.  As for Orpik, his numbers are similar, although he eked out a few more points than Martin in January because he managed to stay healthy the entire month.  Neither Pittsburgh blueliner is playing poorly, but their performance is dismal at best compared to defensemen selected to other top-contending Olympic squads, including their comrades on Team USA.
Regarding Orpik, THW's Justin Glock pointed out earlier this month that "Orpik doesn't fit in with the type of defensemen chosen to represent USA at the Olympics. He's not known for his offensive contributions, and he isn't a puck-moving defenseman."
Glock then proceeded to identify possibly the principal reason why both Orpik (and probably Martin as well) were selected for Team USA over far more qualified defensemen, a reason that if true, is troubling to say the least:
 "There was never a better time for a defenseman to know Dan Bylsma and Ray Shero. They both play major roles in Team USA's Olympic operations with Bylsma being the head coach and Shero an associate general manager.   The duo probably put Orpik on the USA roster since the three of them have Pittsburgh Penguins ties.  This move was more than likely predetermined before any of the Team USA scouts started compiling a list of defensemen qualified for consideration." (emphasis mine)
Top Notch Goaltending Could Be Team USA's Most Valuable Asset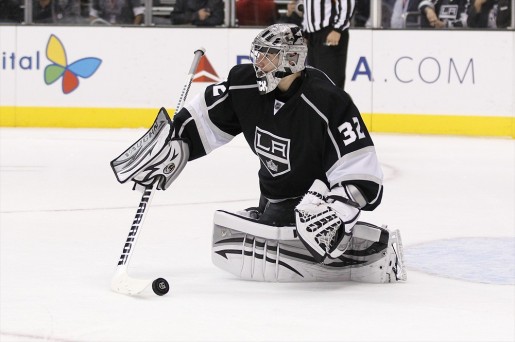 The  aforementioned controversy aside, there's no question that Team USA boasts an elite goaltending core in Jonathan Quick (LAK), Ryan Miller (BUF), and Jimmy Howard (DET).  Quick was reactivated in early January after a groin injury sidelined him for 24 games.  Since his return, Quick has registered a save percentage of .924 in 16 starts, including two shutouts.  Not surprisingly, Team USA head coach Dan Bylsma will give Quick the starting nod in preliminary round competition.
Jonathan Quick to get the start for Team USA Thursday night vs Slovakia.

— Scott Burnside (@ESPN_Burnside) February 12, 2014
Both Miller and Howard have also been stalwart netminders since January.  Ryan Miller has posted a .920 save percentage in eleven starts, even in the midst of possible distraction due to trade rumors, and despite playing for a far from stellar Buffalo squad.  Meanwhile, Howard boasts a .927 save percentage over 12 starts during the same time frame, including three 40+ save performances in early January.  Despite missing four games later in the month due to a knee injury, Howard came back to finish strong heading into Sochi, and along with Miller, provides the Americans with enviable depth at the goaltender position.
Team USA Early Prelim Schedule
Thursday, Feb. 13 vs. Slovakia (7:30 a.m. EST)
Saturday, Feb. 15 vs. Russia (7:30 a.m. EST)
Sunday, Feb. 16 vs. Slovenia (7:30 a.m. EST)
I live in Arizona and cover the Phoenix Coyotes. I also run a blog covering all Phoenix professional sports teams as well as ASU Sun Devil athletics. I have a graduate degree in Education and taught K-12 public school for several years before pursuing free lance sports writing full time. Follow me on Twitter @CaseyPSH