Teuvo Teravainen is going to be an NHL star, the only question is how big?  After finally being able to witness the young Finn in person this week at Blackhawks camp I am able to realize what all the fuss is about.  This kid is the real deal.  At age 19 Teravainen was centering a line of Bryan Bickell and Patrick Kane in a Red vs. White scrimmage Monday night.  He didn't look out of place for a second.  He will clearly need to gain more weight and become stronger to fight through checks but his skill level is already high end. High end skill like this is hard to find at any point in the draft but especially in the late first round (18th) where the Hawks selected him.
The comparisons to Patrick Kane are legitimate.  Kane is certainly on his own level at this point in his career but I can see the similarities between the two players at 19.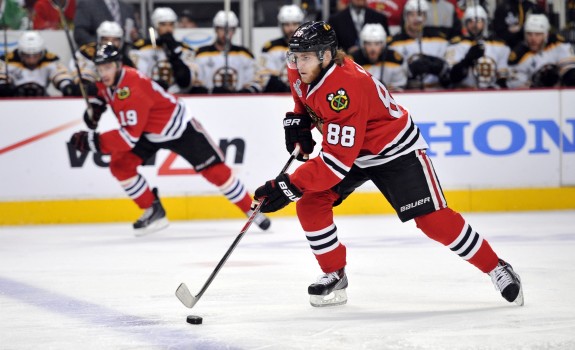 Although listed at 5'11 he looked bigger and more solid than I had previously read in scouting reports..   But one thing is certain he oozed the same amount of talent that I saw in Patrick Kane when Kane was a young 19 year old on the Chicago scene.  He was great with the puck and had the confidence that not many 25 year-olds, let alone 19 year-olds have.  His hockey sense and decision making were also above average.
The one area of his game other than needing to add bulk is the defensive side of the puck.  As Blackhawk Nation knows in order to find time in Joel Quenneville's line-up you have to be responsible with the puck.  This is something that he will learn over time as Kane has in Coach Q's system.
Teravainen won't find his way to Chicago until at least the end of Finland's SM-Liiga season.  This is where Stan Bowman and the Blackhawks front office want him for most of the year to refine his skills in a comfortable environment.  But, I wouldn't be surprised to see him contribute near the stretch run in March or April.  By that time he will have another international season under his belt and be able to contribute at the NHL level.  In my estimation, if not the end of this year, he is a lock for next season.
Could you imagine adding another player of Patrick Kane's caliber to the Hawks line-up in the near future?  Especially one at an entry level salary?
Things are looking mighty good in the Windy City.
The NHL regular season schedule was released on Friday. Check out our partners at TiqIQ for the best deals on Chicago Blackhawks tickets for all 2013-14 games.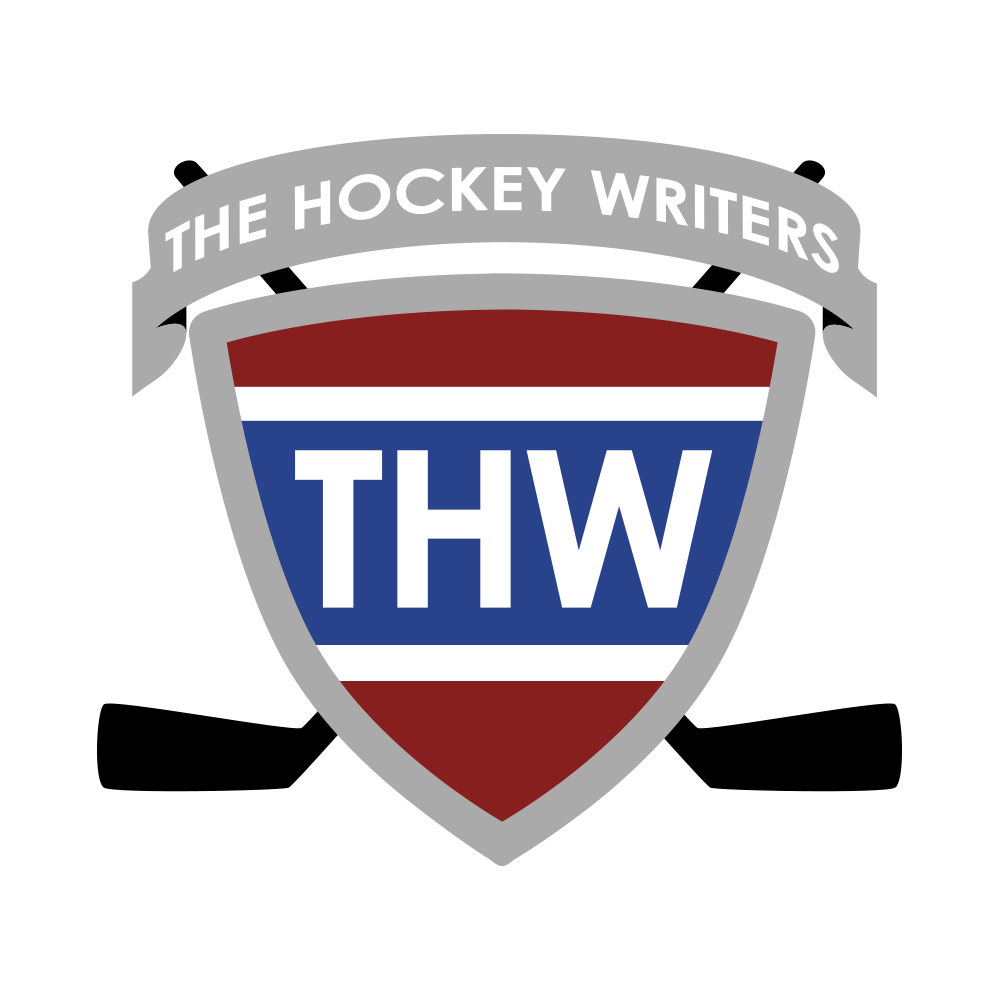 The Hockey Writers is:
1) A top-tier hockey media company delivering a top-notch, in-depth look at the NHL
2) A collective of some of the best hockey writers anywhere
3) A multimedia provider with daily podcasts and YouTube shows
4) Well-respected and widely-cited NHL prospect and draft resource