Now that the draft and the majority of free agency is finished, we have hit the dreaded dead portion of the NHL offseason. There is some expansion talk to fill some of the gaps, but in general, hockey fans are starved for something to talk about.
So, why not take a glimpse into our crystal ball and see what the future of the league holds? A lot can change in a matter of five years, but there are bound to be some recognizable names on the ballots.
Hart Trophy: Connor McDavid
McDavid will turn 23 during the middle of the 2019-20 season, and studies show that NHL players tend to peak in terms of both goalscoring and point producing around the age of 24 or 25.
For a reference, Sidney Crosby already had four 100 point seasons and a Hart Trophy win under his belt by the time he was 23. Ovechkin had three 100 point seasons and two Hart Trophies by 23.
There is certainly no lack of offensive talent on the Edmonton roster, and by 2020 McDavid should be firmly entrenched as one of, if not the, best players in the world.
Other Finalists: Nathan MacKinnon, Tyler Seguin
Vezina Trophy: Petr Mrazek
There is no shortage of quality young goaltenders coming into the NHL, but there is something about Petr Mrazek that sticks out. He is supremely confident out on the ice, and has shown to be a player who brings his best on the big stage. He carried the Czech Republic team at the World Juniors in 2012, and when Detroit reached the playoffs this year, it was Mrazek that got the call ahead of Jimmy Howard.
Over parts of three seasons in the NHL, he's accumulated a 19-14-2 record with a 2.23 GAA and .920 save percentage. Considering he is still only 23 years old, there should still be room to grow for Mrazek.
Other Finalists: John Gibson, Andrei Vasilevskiy
Calder Trophy: Logan Barlage
If projecting award winners in 2020 is crazy, then trying to predict the 2019 draft is lunacy. However, Logan Barlage has emerged as a name to watch for the future. He put up an astounding 274 points in 56 games in PeeWee in 2013-14 before toning it down to just two points per game in Bantam last year.
Just 14 years old now, he already stands at 6'3″, 185 lbs with a very real possibility of getting even bigger. He's eligible for the 2019 Draft, meaning he could make his NHL debut in the 2019-20 season.
Other Finalists: Xavier Parent, Jaromir Pytlik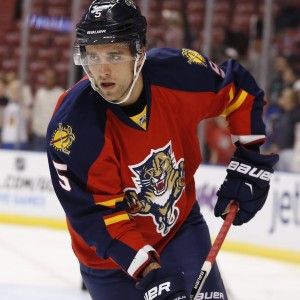 Norris Trophy: Aaron Ekblad
He already has a Calder Trophy in his cabinet, and will add a lot more hardware before his NHL career his over. What he did as an 18 year old rookie defenseman was unheard of. Only two defensemen in history have scored more points as an 18 year old than Ekblad's 39, and they're both Hall-of-Famers (Bobby Orr and Phil Housley).
Ekblad brings everything a player needs in a #1 defenseman, and I would be surprised if he doesn't win multiple Norris Trophies in his career.
Other Finalists: Victor Hedman, Drew Doughty
Selke Trophy: Anze Kopitar
Few players offer the complete package that Kopitar can bring to the ice each game. Over the years, the Selke Trophy has become more of "the best defensive player who is also a top scoring forward" instead of the best pure defensive player. As a result, players like Sean Couturier or Frans Nielsen will never win the award because they don't put up gaudy point totals.
Kopitar does, however. He's a sure bet to put up around 60 points per season, and has finished in the top four of Selke voting each of the past three years.
Other Finalists: Ryan O'Reilly, Ondrej Palat
Art Ross: Nathan MacKinnon
MacKinnon went through a sophomore slump in 2014-15, along with the rest of the Avalanche roster who struggled to match their 2013-14 production. However, his rookie season gave us a glimpse of what he is capable of, and he should be hitting his peak point production in 2020 at the age of 24.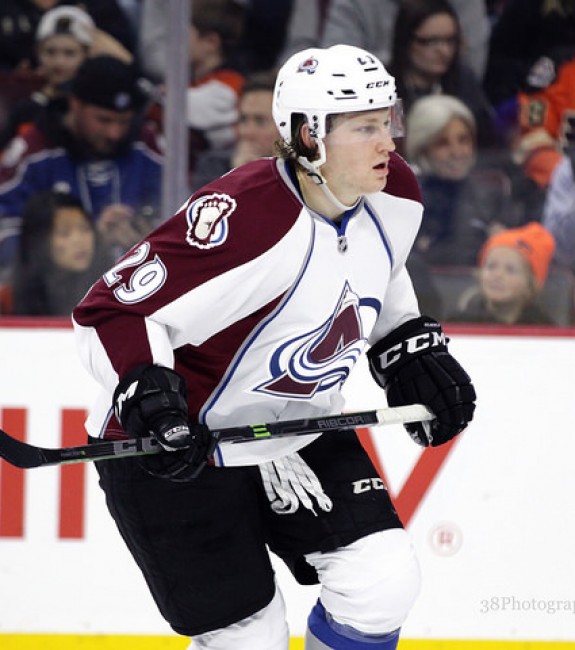 His 63 points as an 18 year old rookie put him at 9th best all-time, behind illustrious names like Wayne Gretzky, Ron Francis, Steve Yzerman, and Dale Hawerchuk (all Hall of Famers). With a strong supporting cast in Colorado, MacKinnon is in a perfect position to rack up the points.
Other Finalists: Connor McDavid, Jack Eichel
Rocket Richard: Auston Matthews
Most of the elite offensive talents that have entered the league in the past few years have been playmakers. Nathan MacKinnon, Connor McDavid, and Jack Eichel all tend to pass first instead of shooting. It's possible that Alex Ovechkin or Steve Stamkos continue their scoring prowess by 2020, but at the age 34 and 30 respectively, it's unlikely that they will be leading the pack.
Is Auston "Powers" Matthews poised to go entire season #1? Vote.
2016 #NHLDraft Rankings: #THW Next Ones 1st Edition: http://t.co/GiE4WflP1m

— chris ralph (@ChrisRa1ph) July 19, 2015
Auston Matthews, projected to be selected 1st overall in 2016, could be the next great goalscorer. He's a great all-around offensive talent, but has shown a greater propensity to shoot than the others. He scored a combined 75 goals over 84 games with the USNTDP season, and projects as a big goalscoring center in the NHL.
Other Finalists: Vladimir Tarasenko, Nikita Kucherov
Lady Byng: Patrick Kane
The Lady Byng isn't a trophy that means what it's used to, but any time you're rewarded for being the best at something in the league, it's worth mentioning. Kane has received a few votes for the Byng in the past, but hasn't won. He's appeared to mature with age, with his penalty minute totals declining rapidly during the past three years.
Other Finalists: Sean Monahan, Johnny Gaudreau