With an NHL lockout set to impact at least part of the 2012-13 season, teams are assigning several players on NHL deals to the American Hockey League. Players can also sign AHL-only deals if they were in the top developmental league to end last season or appeared on a clear day roster, which indicates players who are eligible to participate in the Calder Cup Playoffs.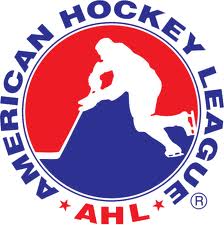 Sure, fans won't see stars such as Sidney Crosby or Alexander Ovechkin suit up in the minors, but that doesn't mean there isn't reason to be excited. Fans that would otherwise turn to the NHL to get their hockey fix or have never seen a minor league game may soon be hooked on the very league they weren't too familiar with or initially dismissed when they first heard about it.
When one goes to the AHL's website, there are several news articles about player movements from each team. Some of the stars that will be starting the season on smaller stages include young Edmonton Oilers studs Ryan Nugent-Hopkins and Jordan Eberle, former Calder Trophy winner Jeff Skinner of the Carolina Hurricanes and Brayden Schenn of the Philadelphia Flyers, a top prospect who came to Philly in the trade that sent Jeff Carter and Mike Richards to the Los Angeles Kings.
This provides a rare opportunity for AHL fans. Many are familiar with the league's developmental philosophy and have watched former players graduate to full-time NHL roles or contribute to Stanley Cups. However, some of these players went straight to the NHL after being drafted, so AHL fans missed the chance to see them in live game action.
Skinner, for example, made the Hurricanes roster as an 18-year-old and won the 2011 Calder Trophy after scoring 63 points in his rookie year. Nugent-Hopkins was one of the Oilers' top scorers in 2011-12 after being taken first overall in 2011, posting 52 points to rank third on the team. These players have plenty of upside and bring lots of excitement and buzz to their organizations and the league.
Although fans can check out stars such as these through TV broadcasts and online videos, that is not the same as seeing top talent in person. It's still the best way to witness highlight-reel goals, individual speed and true dedication to the game. Furthermore, if fans live far away from their AHL team's affiliate, they may not get to see NHL games frequently. The lockout will bring some of the NHL's best to their backyards, and many will not be able to pass up the chance to attend a game.
In turn, this could mean more revenue for teams. What front office would not capitalize on the chance to market Jordan Eberle to Oklahoma City Barons fans, or to use Adam Henrique to bring more fans to Albany Devils games in hopes of improving Albany's 30th-ranked attendance from last season? Some teams are struggling to get fans to come out to games, and big names could give front offices a temporary boost.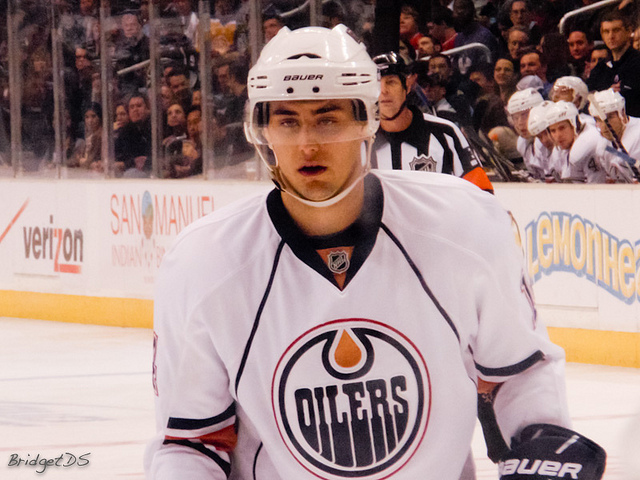 Another way to bring in revenue is through television broadcasts. Some AHL teams have their games broadcast on local television stations, but bigger names in the TV business could get in on the act. The NHL Network has broadcast a handful of AHL games in past seasons and could choose to air more in the event of a lockout.
Also, during the last AHL All-Star Classic, the skills competition and game were aired by Fox Sports and Comcast affiliates, whether live or on tape delay. Fans could choose to turn in to an AHL game out of curiosity, and perhaps they will come away with a stronger knowledge of what the league is all about. In turn, they could choose to go to an AHL game if there is a team nearby, and these new fans could help sustain teams in the long run.
With many NHL teams sending about 10 to 15 players down to the AHL, this provides increased competition and could add fuel to the fire of some rivalries.
Take the AHL's East Division, for example. The last four Calder Cup champions have come out of that division (Hershey Bears in 2009 and 2010, Binghamton Senators in 2011 and Norfolk Admirals in 2012). Now, the stakes will be higher, as many of these teams will not settle for less than a championship when they are stocked with so much talent.
Furthermore, fans enjoy the rivalries, and the games will take on a bigger meaning than ever. This will draw more interest to the league and reinforce the fact that although the AHL exists for development, the players still compete just as hard.
Last but not least, fans will get to see players suit up in the AHL who looked to be done with their minor league days. Adam Henrique, for one, played 73 games for Albany in 2010-11 before graduating to the New Jersey Devils this past year. There, he had 51 points in 74 games and was a finalist for the Calder Trophy.
Braden Holtby of the Washington Capitals is another AHL success story who will play in the league as long as there is a lockout. In 2011-12, he played 40 games with Hershey, posting a .906 save percentage and 2.61 GAA. Once he was called up to the Capitals due to goaltending injuries, he broke out in the playoffs, ranking fifth among goalies with seven wins. He was also third with a .935 save percentage and 1.95 GAA.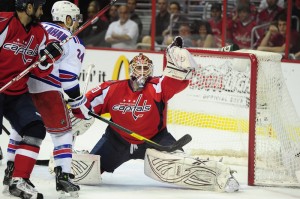 Although stars such as these will surely return to the NHL at the end of the lockout, they could create new memories for AHL fans and contribute to what teams hope will be a successful season with all the extra talent.
The AHL's 2012-13 season is set to kick off in just under a month. While there is plenty of disappointment about the NHL lockout, fans certainly have plenty of options for entertaining hockey, and the AHL is one that should not be overlooked. There's nothing like seeing the stars of tomorrow compete with the players who are already NHL mainstays, and this promises plenty of excitement for the months ahead.