It's November 18th and we're talking about a match-up that a month ago, many would have overlooked. The Pittsburgh Penguins lost so much in the offseason and they have a rookie head coach. Maybe they'll squeak into the playoffs, but their regular season dominance is likely over. And as for Montreal, well they don't have a captain. How can you win without a captain?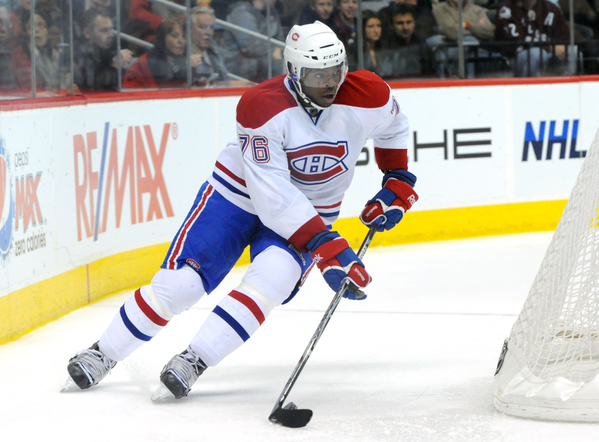 But after nearly 20 games played and six weeks of action, the Pens and the Habs atop our power rankings and look like the best teams, not only in the East, but in the entire league. Tonight should tell us a lot about the two teams… Montreal has lost just two games at home; Pittsburgh has lost just two games on the road (one in overtime.) It will be interesting to see who continues on their hot streak.
What't mind boggling at this point in the season is how consistent the Penguins are playing on the ice. Not only are the Pens scoring 3.6 goals per game (second highest in the NHL) but they are also holding opponents to 2.2 goals per contest. They have the top power play unit in the NHL converting on 33% of their opportunities and they also have a top five penalty kill, stopping 88% of opponent power play opportunities.
On paper, it seems that the Pens are a much better team. The winner will hold bragging rights as the assumed best team in the East, at least until they play again in 2015. 
"Everytime Sid the Kid is in town, it's always a challenge."-P.K. Subban. pic.twitter.com/QS4k0ZkeKr

— Canadiens Montréal (@CanadiensMTL) November 18, 2014
Match-Up of the Game:
Max Pacioretty vs. Patric Hornqvist
Patric Hornqvist: "We're building something good, but we're still not there yet." pic.twitter.com/OXy79EZ8K0

— Pittsburgh Penguins (@penguins) November 9, 2014
I would expect PK Subban and Alexei Emelin to match-up on Sidney Crosby and Evgeni Malkin and shadow them for three periods. This will leave space for Hornqvist in front of Carey Price, which is where he's been at his best this season. Hornqvist currently leads the Pens in goals with 9 and sits second in scoring behind Crosby.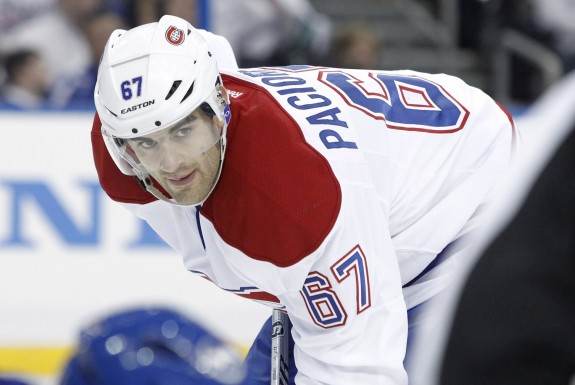 Pacioretty is also off to a good start and leads his team with 16 points. Being at home, expect Michel Therrien to look for a good match-up in the first period and try to create mismatches for the Pens. Pacioretty will have opportunities to score on a Pens team that has had problems giving up odd man rushes this season on the road.
ICYMI:
Sergei Gonchar is a Canadien and he'll be looking for his first goal as a Hab.
Olli Maatta confirms that he will play tonight. #MaattaStrong

— Pittsburgh Penguins (@penguins) November 18, 2014
Be sure to get in on the conversation and tweet using #THW.