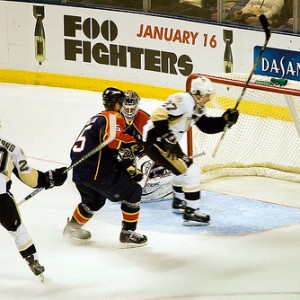 The mathematicians out there will tell you there is still a chance (Sportsclubstats.com puts it 2.8%). But the realists will tell you the Florida Panthers are not making the playoffs. In fact, they are in danger of finishing dead last in the Eastern conference. Saturday's loss to the Buffalo Sabres coupled with the Carolina Hurricane's win means the Cats are now 14th in the conference, and just 3 points ahead of last place Toronto.
Inevitably, fans and "experts" alike will look to assign blame for the catastrophic collapse to the Panthers' season. There are some obvious choices, such as the Panthers streak of 14 straight games where they failed to score more than 2 goals in a game. Or that the Panthers have just one player who has scored more than 20 goals this season (Stephen Weiss has 24). Or the horribly average 14-13-8 record at home.  But underneath the obvious are some reasons (excuses, if you will) that cannot be discounted.
Preseason Schedule – the Panthers preseason was brutal. Training camp opened on September 13th in Nova Scotia, Canada. The first game was in Halifax on the 15th, and from there the Cats went to Ottawa on the 16th, Montreal on the 17th, Edmonton on the 18th, Calgary on the 20th, then stateside for a preseason game against Dallas on the 22nd, then finally back to south Florida for a final game on the 23rd.  And that was just the games that didn't count in the standings. The Panthers opened the regular season in Helsinki, Finland with two games against the Blackhawks. To no one's real surprise, Florida lost 7 of their first 10 games before finally finding their stride. But this was just the first month of the season. Surely there was time to rebound?
David Booth's Injury and the AHL Fill-ins – In an October 24th game against the Philadelphia Flyers, David Booth suffered a concussion due to a controversial hit from Mike Richards. Booth would end up missing the next 45 games. Clearly, one player's injury shouldn't derail an entire team's season, but Booth's injury was just the start. The Panthers were rarely a healthy bunch, even when you discount Booth's absence. And with all the injuries, a handful of AHL players acquired a healthy amount of frequent flyer miles; Victor Oreskovich (43 games), Shawn Matthias (43 gp), Kenndal McArdle (19 gp), Michael Repik (19 gp), Jeff Taffe (18 gp), Steve MacIntyre (14 gp), Mike Duco (9 gp). I'd imagine it would be hard for any team to compete for a full 82 games when their 4th line and often parts of a 3rd line is consistently made up of minor leaguers.
Miserable Streaks – This is a fairly straight forward explanation.I already mentioned the 14-game stretch scoring 2 or fewer goals.A deeper look at that number reveals the following; Steven Reinprecht went through a late season stretch of 14 games without a point.Cory Stillman went 15 games only scoring twice.Michael Frolik went 21 games only scoring once.Rostislav Olesz is currently on a 20-game pointless streak.These are players the Panthers were counting on to be consistent contributors.The good teams in the leagues have players who step up when a top line guy gets hurt.The Panthers disappeared.
Pete DeBoer – Finally, the Panthers' 2nd year coach has to be held accountable.When he was hired, I was all for new blood.He has an impressive junior hockey coaching resume and brought the excitement of the unknown to the NHL.Unfortunately, as good as he was with the boys, he's just as bad with the multi-million dollar salaried men.In some circles, DeBoer has been accused of playing favorites.The players that get the ice time often have junior hockey ties with DeBoer's OHL days.Other times, personal agenda's seem to get in the way of professional decisions.Last season, it was Nick Boynton.The Panthers defenseman got into a bit of a dispute with the head coach over playing time and the lack of an explanation for the diminished minutes during a road trip.Pete DeBoer responded by sending Boynton home.Boynton admitted to stepping over the line with the head coach, and hoped to be a part of the team during the playoff push last season.DeBoer's response?Boynton played sparingly down the stretch and was not re-signed in the offseason.
Then came the Ville Koistinen episodes. The Panthers signed Koistinen in the 2009 summer offseason. He had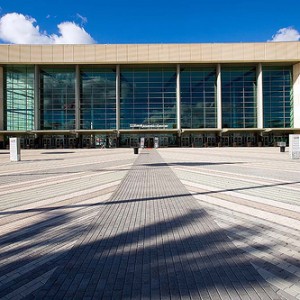 experience both on the blue line and as a forward, but DeBoer never tried him out at defense, despite defenseman Bryan Allen being given nights off to rehab his recently repaired knee. Koistinen had spent the 2008-2009 season mainly as a defenseman for Nashville, playing sparingly as a forward when called upon. Koistinen actually spent practice time playing defense, but come game time, he was given a 4th line role, and played only a handful of shifts a night before finally being benched, and then reassigned to AHL Rochester despite being signed to a 1-way contract.I'm not arguing the benching.I'm just asking why not give him a chance to prove he can help on the blue line when needed?Instead, DeBoer called up a defenseman from Rochester for a game to fill in for Allen, and then sent him back down the next day.Someone thought Koistinen could help the team, he was signed, and DeBoer never gave him a fair shot.
Then comes the handling of the injuries and AHL call ups. Injuries were a part of the Panthers' season, there's no denying that. I'm just not sure that calling up a guy from AHL for a game at a time does anyone any good. Whether it was Michael Repik or Shawn Matthias early in the season, neither were really given a chance to get into any sort of rhythm with the big club. Up for a game, play 5 minutes a game, back to Rochester the next day. I understand that they probably weren't NHL ready, but it's an 82 game season. You just can't lean on 2 and a half lines for weeks at a time when players get hurt. Why not let Matthias stay up for a couple weeks, get a couple practices in with the NHL team, and get his legs under him before packing him up on a plane again? Healthy scratch him if the injured guy in question ends up playing? Instead, it was Matthias for a game, Repik later in the week, Jeff Taffe for a couple after that.
One of the nice surprises of the season came in Victor Oreskovich, who managed to stay up with the Panthers for 43 games before last playing in mid-February. He hasn't been called up since, and I'm not sure I can explain why. More recently, as players have hit extensive cold streaks, they've continued to see ice time. Reinprecht disappeared during a crucial stretch of the season, and given plenty of time to try and play his way out of it. He couldn't, but was never benched or even had ice time threatened. Why is Olesz still playing? 20 games without a point, and he's making $3+ million a season. Send a message, scratch him, and let one of the kids try to prove they're ready for a roster spot next season. It stinks of accepting mediocrity and not being able to hold players accountable.
Is DeBoer fully to blame for the Panthers missing the playoffs a 9th straight season? Of course not. David Booth and Nathan Horton have been on the ice together this season for only 11 games. It would be hard for any team to overcome having their top 2 scorers not in the lineup together. No one stepped up when Booth went down. Tomas Vokoun was outstanding all season, but offseason signee Scott Clemmensen failed to provide any confidence in his backup role, and went so far as to publicly call out his teammates and coach earlier in the season.
Three of last summer's signings are already playing elsewhere (Dominic Moore, Jordan Leopold, Dennis Seidenberg). But all is not lost in Pantherland. The Panthers should have an excellent shot at landing Taylor Hall, Tyler Seguin, or Cam Fowler in the first round. They also have four 2nd round picks with which to deal or stockpile prospects with.With another youngster, goaltender Jakob Markstrom, nearing his NHL debut, Tomas Vokoun will certainly be shopped around and could bring back a hefty return.Rookie blueliners Dmitry Kulikov, Jason Garrison, and Keaton Ellerby have the potential to be a defensive core in Sunrise for some time.The Panthers have already announced that they will not return to Canada for the 2010 training camp.While "rebuilding" is not a term any fan of a team who has gone 10 years without a playoff game wants to hear, there are indications that better times are on the horizon.