FOR IMMEDIATE RELEASE — The Hockey Writers announced on Tuesday that the organization has partnered up with "The 4th Line" Podcast to be the exclusive podcast of The Hockey Writers.
The 4th Line features host Carl Landra and a collection of guest hosts bringing unique opinions that can't be found anywhere else.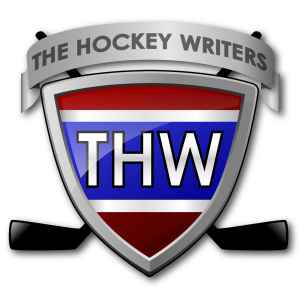 This partnership will see the title of the podcast changed to "The 4th Line Presented By The Hockey Writers", and will feature a steady stream of all of The Hockey Writers' columnists joining Landra as guests throughout the year, adding to the high quality programming that The 4th Line has produced since it's inception.
"We at The 4th Line Podcast are incredibly excited to be partnering with The Hockey Writers," Landra, a co-founder of The 4th Line, said. "Working together will allow us to bring both the podcast and the writers of THW to a larger audience. Combining audio and written media provides a great opportunity to continue to share the fantastic work being done at THW and mix it with the "no finesse" opinions from The 4th Line podcast."
Managing editor Michael Straw added: "As our audience continues to grow, it only made sense that The Hockey Writers branch out into the podcast world. The job Carl does with "The 4th Line" made it an obvious decision when looking for partners on this venture."
All "The 4th Line" episodes can be found on The Hockey Writers — on the "Podcast" page — as well as iTunes. New episodes come out each and every Sunday.
###