The Franchise Four. The Mount Rushmore. Four players who tell the story of an organization. In this series, I'll be taking a look at the history of all 30 NHL squads. For criteria, I'm choosing one forward, defenceman, goaltender and a wild card from any position.
Since entering the NHL as an expansion team in 2000, the Minnesota Wild have reached the postseason six times in 14 seasons.
During said time frame, the Wild have iced the likes of Marian Gaborik, Mikko Koivu, Ryan Suter, Niklas Backstrom, Brian Rolston, Zach Parise, Pierre-Marc Bouchard, Andrew Brunette, Brent Burns, Wes Walz, Brad Bombardir, Willie Mitchell, Nick Schultz and Dwayne Roloson.
So, which players make their "Franchise Four?"
4. The Goalie – Niklas Backstrom
This feels a bit like a default selection but the numbers back up Backstrom. In his first year with the Wild, Backstrom led the NHL with a .929 save percentage and 1.97 goals against average, winning the William M. Jennings Trophy. Four times Backstrom has been in the top ten for Vezina Trophy consideration. In 2009, Backstrom was an All-Star. Backstrom is the franchise leader in games (409), wins (194), saves (10,321), minutes (23,248) and shutouts (28). Plus, Backstrom ranks third in save percentage (.915) and fourth in goals against average (2.48).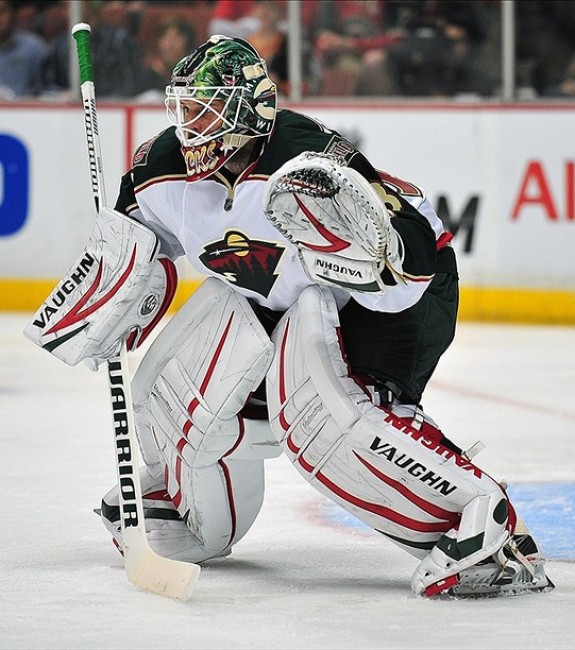 3. The Defenseman – Ryan Suter
In a sense I'm projecting here. That said, Suter has made his mark in Minnesota. Suter is a workhorse on the blue line and isn't afraid to sacrifice, blocking 333 shots with the Wild. Suter also ranks ninth in club history with 99 helpers. In his first season with Minnesota, Suter was second in Norris Trophy voting and in two subsequent seasons has placed fourth and ninth overall. During the 2014-15 campaign, Suter was an All-Star.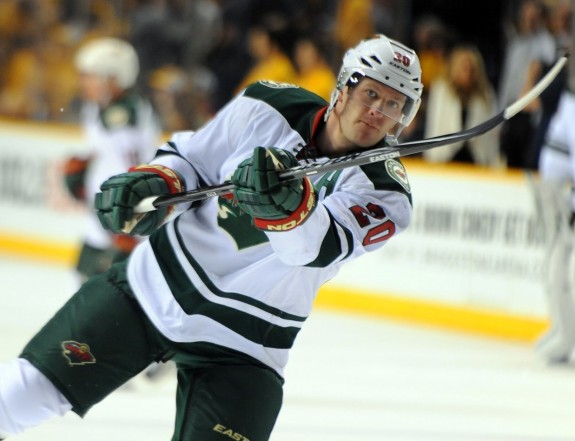 2. The Wild Card – Mikko Koivu
The heart and soul of the Wild and the Captain, Koivu get the nod here for his all-around play. In franchise history, Koivu ranks second in games played (681), goals (144), even strength goals (93) and first in assists (356) and points (500). Koivu does all of the dirty work in the trenches for the Wild. Twice Koivu has finished in the top ten for Selke Trophy voting. Koivu is second in franchise history with nine short-handed tallies. In 39 postseason games, Koivu has registered 17 points for Minnesota.
1. The Forward – Marian Gaborik
The most prolific scorer in franchise history Gaborik gave the defensive minded Wild an elite scorer. Gaborik is the all-time franchise leader with 219 goals, 154 even strength goals, 59 power play goals and 43 power play goals. Gaborik also ranks third in assists (218) and second in points (437). Across eight seasons with the Wild, Gaborik notched one 42-goal campaign and five seasons of 30-goals or more. Gaborik was a two-time All-Star with Minnesota. In 29 postseason contests, Gaborik recorded 12 goals and 22 points. Gaborik is also tops in points per game (0.87), goals created per game (0.35) and goals per game (0.44).