When the San Jose Sharks acquired goaltender Martin Jones last summer, they expected the former backup to capably step in as their go-to, number one netminder. Jones had put up solid numbers with the Sharks' main rival, Los Angeles, over the past few seasons and showed promise.
Each team's ultimate offseason goal is to capture the Stanley Cup the following season. Surely, Doug Wilson and San Jose's management team didn't expect Jones to lead the Sharks to the Stanley Cup Finals that very season after signing him.
When San Jose acquired Jones from Boston for Sean Kuraly and a 2016 1st round pick (Trent Frederic), they followed a strategy that has paid off for teams in the past — the acquisition of the former backup was not a gamble, but a calculated tactic.
Recent NHL Backup Promotions
Teams see something in another team's backup goalie and acquire them to be their starter. San Jose did this with Jones, as did Calgary with Miikka Kiprusoff and New Jersey with Cory Schneider. Tampa Bay acquired Ben Bishop when he was Ottawa's backup as well. Toronto followed this strategy when they traded for Los Angeles' Jonathan Bernier in 2013 and again this offseason when they brought in Fredrik Andersen from Anaheim.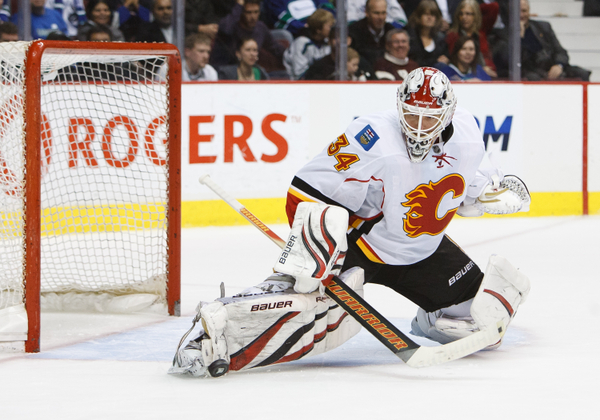 Just how many teams acquired a young backup to be their starter? Take a look below and the different ways teams can acquire a starting goalie and how many franchises have followed that strategy:
| | | |
| --- | --- | --- |
| How Acquired? | How Many? | Examples: |
| Acquired through draft | 12 | Braden Holtby, Henrik Lundqvist |
| Acquired as prospect | 1 | Tuukka Rask |
| Acquired as young backup | 9 | Martin Jones, Cam Talbot |
| Acquired as a veteran | 6 | Brian Elliott, Roberto Luongo |
| Signed as free agent | 2 | Ryan Miller, Craig Anderson |
For teams looking to acquire a young goalie on the rise, the expansion draft could help them accomplish their goal sooner rather than later. Instead of losing a good goalie to Las Vegas for nothing, a team with a young backup could acquire assets from another current NHL team in exchange.
So, which team's backup could become available and successfully step into a full-time role? Which goalie is the next Martin Jones?
Introducing Philipp Grubauer
In Washington D.C., Braden Holtby may own the Verizon Center spotlight, but his understudy, Philipp Grubauer, is capable of a starting role elsewhere.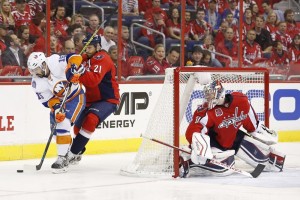 As the Capitals' backup netminder, Grubauer does not get into action much behind Holtby. He's only played one game so far this season—a shutout victory over the Avalanche. However, Grubauer does have credentials to become a starter one day.
During the 2014-15 season, Grubauer started 49 games with the Capitals' AHL team, the Hershey Bears, recording six shutouts in the process. Once the NHL postseason rolled around, Washington called Grubauer up to practice as a Black Ace.
When starter Holtby was stricken with the flu during the playoffs, Grubauer was thrust into action over backup Justin Peters. With the New York Islanders on the verge of going up 2-0 in the series, Grubauer stole Game 2 and evened things up heading back to Long Island. Following the game, local media raised the question of who should start Game 3: a fully recovered Holtby or a victorious Grubauer.
Though Grubauer did not start again, he was trusted to win a big game and delivered—just like he did in his short career with the OHL's Windsor Spitfires.
Midway through the 2009-10 season, Windsor acquired Grubauer from the Belleville Blues to bolster their roster heading down the stretch. After joining the talented Spitfires, Grubauer went on to wrangle the starting job away from Troy Passingham, lead the Spitfires to the OHL championship and capture the Memorial Cup. Once again, Grubauer was leaned on when it mattered most and came through in the clutch.
What Happens in Vegas, Stays in Vegas
If Grubauer has the starter pedigree, why would the Capitals want to move him? Because former Capitals general manager George McPhee is trying to build a winner in Las Vegas.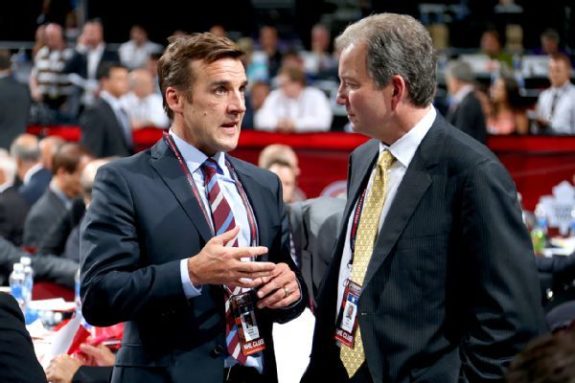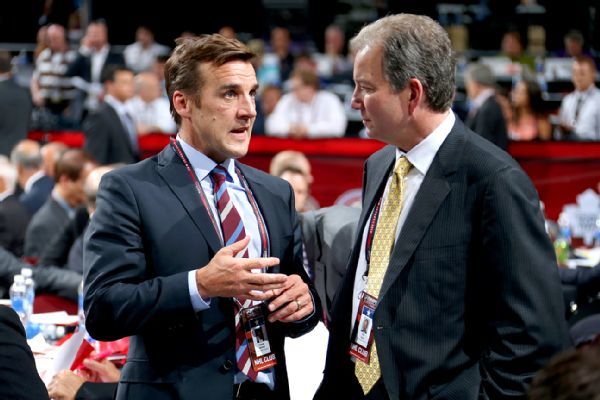 As the 30 NHL teams gather in Las Vegas next summer to watch as the new franchise poaches their talent, the Capitals will be feeling the desert heat like no other team. McPhee managed D.C.'s hockey franchise for 16 seasons and is responsible for bringing in most of the Capitals' roster.
When McPhee steps to the podium to make his Capitals selection, he could take Grubauer to become his franchise goaltender. Instead of losing Grubauer for nothing, Washington could attempt to trade him before the draft.
Teams In Need
If the Capitals make Grubauer available, which teams might give current GM Brian MacLellan a call about his young backup netminder?
Arizona – Mike Smith has been injured multiple times over the last few years. GM John Chayka could bring in his own franchise goalie during his roster reconstruction to compete with Louis Domingue.
Calgary – Both Brian Elliott and Chad Johnson are unrestricted free agents at season's end. Starter Elliott opened the season poorly but has rebounded. Nonetheless, Calgary could look to make a change if Elliott stumbles again or if Tampa Bay's Ben Bishop becomes unavailable.
Dallas – As another team in on Bishop, Dallas could look elsewhere if signing or trading for Tampa Bay's netminder looks bleak. Antti Niemi or Kari Lehtonen would need to be traded first.
Ottawa – Though unlikely to move within the Eastern Conference, Grubauer would be an instant upgrade over an aging Craig Anderson and Andrew Hammond.
---
Complete Capitals Coverage From THW
---
Final Word
Philipp Grubauer has the potential to become a dependable starting goalie in the NHL, capable of leading his team to the playoffs on an annual basis. He has the background and talent necessary to be an elite NHL netminder. Given the upcoming NHL expansion draft for the new Las Vegas franchise, Grubauer could hit the trade block to bolster the Capitals' roster. Teams shouldn't miss out on the opportunity to acquire an under-the-radar backup on the rise.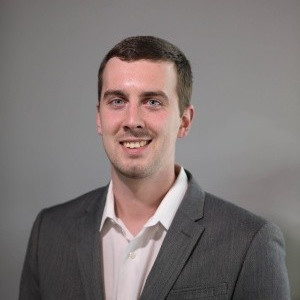 Tony Wolak is based in the Washington D.C. area and covers the Detroit Red Wings for THW. As a former junior and college hockey player, Tony has a unique perspective on Red Wings topics.