For arguably the first time in team history, the Florida Panthers must deal with the weight of expectation.
After a franchise-best 103-point, 47-win season, the Cats plunged into free agency hoping to strengthen an already promising roster. General Manager Tom Rowe — a supporter of the advanced analytics that are taking the NHL by storm — set about signing players in order to build an elite puck-possessing unit, one capable of contending for the Stanley Cup for seasons to come.
In the early goings of the 2016-17 campaign, things appear to be on track: With a 3-2-1 record, the Panthers are staying afloat in what is shaping up to be a competitive Atlantic division, one where six of the eight teams are above .500.
But will the Panthers be able to retain their status as the best team in South Florida?
If early results are to be believed, the answer is yes.
Related – Florida Panthers 2016-17 Season Preview
Analytic Animals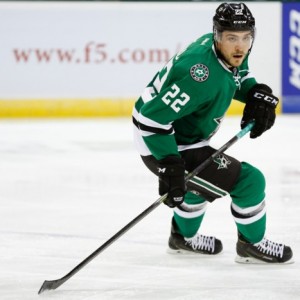 As good as they were last season, the Panthers won despite posting below average possession numbers.
According to Corsica Hockey, the team finished 20th in the league (48.68%) during the 2015-16 season in terms of Corsi For percentage. Three teams that drafted in the top-five at the 2016 NHL Entry Draft (Toronto, Winnipeg and Edmonton) finished higher than the Panthers in that regard. Outshot by the opposition more often than not, the Panthers' deficiency resulted in unsustainable success, as shown by the club's above average PDO of 101.4.
Following the Cats' early playoff exit, Rowe set about rectifying the problem, bringing the likes of Jonathan Marchessault, Colton Sceviour, Jason Demers and Mark Pysyk into the fold.
Although it's a small sample size, these acquisitions — among others — are already paying dividends.
The Floor is Lava: Expert Mode.@jaredmccann19's got some skills, folks. 👀 pic.twitter.com/1AeEKiEsO4

— Florida Panthers (@FlaPanthers) September 15, 2016
After averaging 0.62 fewer attempts per game than their opposition last season, Florida's attack has, so far, upped its shot generation. Outshot just once through this six-game slate, the Panthers have whipped 30 or more shots on net in four of those contests, outshooting their opponent in each.
What's more, as a whole, the team is suppressing shots more effectively than it did last year. Florida is presently tied for third in the league in shots allowed per game (25.5), ceding four fewer attempts than it did over the course of the 2015-16 season. Additionally, the dip in opposing offense correlates with a decrease of 0.11 in goals allowed per game.
Combined, these two factors account for the Panthers' Corsi and Fenwick For percentages of 53.83% and 54.03%, respectively, both good for fourth-best in the league. Compared to last season's figures, both metrics experienced a bump of 10.25 percentage points.
---
Complete Panthers Coverage From THW
---
Rowe's Moves Paying Off
With a total of six goals and 14 points to their names, Rowe's offseason signings have churned out roughly 32% of the team's total offense — a solid number when you consider that the bulk of them were supposed to provide depth scoring on the bottom-six.
What it all boils down to is that, despite the limited sample, the Florida Panthers have successfully remodeled themselves as a possession-driving unit. Powered by a slew of offseason signings, the Cats are a more complete attacking threat than they were last season.
But now, the question pivots to whether or not they can sustain it.