Please "Click Here" for "Notes Up Front" and the "Legend" for various topics covered below in my "Live Updated" NHL 2011 Draft Preview article – The Next Ones.
Joel Armia
Date of birth: May 31, 1993
Place of birth: Pori, Finland
Ht: 6-3 Wt: 191
Shoots: R
Position: RW
NHL Draft Eligibility: 2011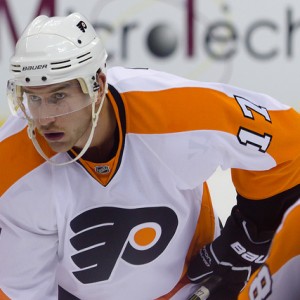 One-Timer:
How does a 6'3" pure sniper who can skate at the disposal of your favourite team's coach sound?
"The Finnish Ace" might just develop into the best pure goal scorer from this year's draft crop, but he does have some work to do to get to that point.
Armia finished tied for 11th in goal scoring in SM-Liga, Finland top men's league – perhaps Europe's closest comparable league to the NA style of play.
Armia is that guy who wants the puck on his stick. And when it's on his stick, he utilizes good puck protection skills to keep it there until he's ready to either pass the puck (which is an underrated part of his game) or deploy one of his dazzling array of shots – especially his lethal wrist shot.
While he's mobile for his size, he definitely needs to add some bulk to his frame and could stand to improve his first-step quickness. The other concern with Armia is consistency. Joel appears lackadaisical at times. Coaches of his, however, have raved about his willingness to work to improve and of the defensive awareness he already possesses at his age.
Joel isn't afraid dirty to go about retrieving the puck on the forecheck or back-checking. He's also willing to go to the hard areas to utilize his dangerous goal-scoring ability.
While "Seven Nation Armia" is almost assuredly going to land in the first round, where he goes is anybody's guess at this point. My best guesstimate would be mid-1st round, but I could see him sliding back to around 20. By the same token, he could find himself pressing for a top 10 slot should a team be totally smitten with him, or land just outside the top 10.
Joel Armia is committed to play at least one more year with Assat of SM-Liga.
Statistics:
Scout's Honour:
"He's big and tall but surprisingly mobile for a player of his size,' NHL Director of European Scouting Goran Stubb told NHL.com. 'He's a sniper with a good selection of shots. You might have to look for him during some shifts, but then, suddenly, he scores the winner. He has a very good feel for the game and moving the puck well with his linemates. He has a heavy wrist shot that he gets off quickly and is always looking for the empty spots on the ice."
– NHL Director of European Scouting Goran Stubb
"After a blazing start to his first Finnish SM-liiga season, there were a lot of expectations placed on Joel Armia to continue his prodigious ways at the world juniors in Buffalo.  The opportunity was certainly there, but Armia couldn't get on track as the Finns bombed out of the medal round.  Experts weren't too concerned.  'People expected him to carry that team,' one scout said.  'But sometimes goal-scorers go into a slump and when they do, it looks awful.'  Fortunately for Armia, he looked good playing against men back home.  'He's 6-foot-3 and a pure goal-scorer,' the scout said.  'The biggest thing with him is, he gets the puck to net.'  It's not uncommon for the big power forward to throw six or seven shots on goal in a game and there have been double-digit totals, too.  Despite the world juniors hiccup, Armia was one of the top goal-scorers on Assat this season and is especially lethal on the power play."
– The Hockey News 2011 Draft Guide
Bio/Interview(s)/Link(s):
Kirk Luedeke of Bruins 2011 Draft Watch:
"(Armia) took charge up front for Finland and proved himself a solid first-round selection with his offensive performance. His big frame needs work to add mass and strength, but he's got a long stride and the ability to generate speed and separation. He's still a little gangly and not overly strong on his skates, but getting there. A vicious killer between the hashmarks- wants the puck and knows what to do with it when he gets it. One of the best pure goal scorers in the draft and impressed us with his vision and playmaking skills in this tourney as well. Creative and a better puck distributor than we gave him credit for. Not very physical, but not a soft player, either. Uses his trunk and long limbs to create space and bull his way to the net. Doesn't speak English very well yet, but uses two very important words often: "puck" and "score". His effort without the puck is what is holding him back from a top-10 selection in our view. He can be lackadaisical and is inconsistent in his backchecking efforts. If its a maturity thing, he could be a homerun pick, but if he's only motivated offensively, then he's a one-dimensional guy and may never be as good a player as he should be."
International Tournaments:
Armia suited up for Finland at the 2011 World Junior Championship, in Buffalo, N.Y. The second-youngest player on the team, he had just 1 assist six games as he mostly toiled on the 3rd line as Finland finished a disappointing sixth.
While many were unimpressed with his WJC U20s performance, I thought he definitely showed glimpse of the elite offensive force he could develop into.
There was no question of his recent display at the U-18 Championships – a glaring success and he registered four goals and 13 points in just 6 games.
ETA = 2years
Risk-Reward Analysis:
Risk = 1.5/5   Reward = 4/5
NHL Potential:
Scoring winger; top 6 forward
Strengths:
*See "One Timer" section above.
Good size
Sniper mentality
Puck protection
Above average hockey sense
Very good skater for size
Great wrist shot and array of other shots
Great hands
Very good playmaker
Defensive awareness
Coachability and work ethic
Not afraid to go to "dirty" areas on the ice
Flaws/Aspects He Needs To Work On:
Continue to train to increase strength and add mass to frame to handle the rigors of the NHL.
Consistency
Shoot the puck more
Continue to develop defensive acumen
Fantasy Hockey Potential: Offensive = 8.5/10   Defensive = 7.5/10
NHL Player(s) Comparison:
At his best: Jeff Carter
Video(s):
Other Rankings:
The Hockey News: 15
NHL-CS: 4 (European)
ISS: 13
TSN: 16
HockeyProspect.com: 22
Off The Iron (Interesting Notes):
· Nickname = "The Finnish Ace"
THW's The Next Ones prospect profile template design architect: Chris Ralph
Christopher Ralph is THW's prospect and draft analyst
Chris is THW's senior draft/prospect analyst and a Managing Editor. Watch for "The Next Ones" Prospect Profile series, exclusive rankings, mock drafts, as well as the annual THW NHL Entry Draft Guide. Follow @ChrisRalphYQ on Twitter as he infiltrates, dissects and analyzes all happenings of hockey prospects and the NHL entry draft. Email: cralph[at]thehockeywriters[dot]com