The 2016 All-Star Game has a problem. OK, several problems. The NHL All-Star Game hasn't really worked for some time. The new format for 2016 is a gimmick format, which is fine for a gimmick game that uses a gimmick to select the team captains. Oops.
Lots of people are complaining about who missed out. In Arizona, they can't quite believe their NHL All-Star is John Scott, who happens to play far away from Arizona in a league that isn't the NHL. So instead of exciting rookie Max Domi or elite defenseman Oliver Ekman-Larsson, they have the ghost of John Scott to cheer for. Oops.
Hockey fans not only voted for John Scott, but also for the legendary Jaromir Jagr. Jagr's career totals are first in most of the major categories among active players. It is not a surprise the fans want to see him in the game. It was Jagr who tweeted about his ability to keep up in the new game format.
Fans-I appreciate your votes for All-Star game, but 3 on 3 would kill me,and i don't want to die yet:)Thank you for understanding. Too old:)

— Jaromir Jagr (@68Jagr) December 2, 2015
Jagr's tweet hints at the issue with the game. The problem isn't the 3-on-3 format. Its kind of pseudo-hockey, but seeing lots of skill players racing up and down the ice should be fun to watch, at least for a bit.
The Overlooked Mistake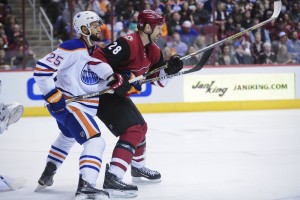 The NHL expects an up and down racehorse style of play. However, players talk about how gassed they get in the current 3-on-3 format. For the players, their NHL 3-on-3 experience is only in overtime games. 3-on-3 begins after 60 minutes of hockey has been played already. Heading into sprints after 60 minutes of play isn't easy, but its only five minutes worth and the coach has eighteen skaters to choose from for just five minutes of play.
In the All-Star Game, the NHL is hoping for 20 minutes of non-stop sprints for 20 minutes of nonstop excitement. Which could work. But one poor decision undermines that.
The overlooked mistake is the number of skaters for each team. Each team gets nine skaters. Enough for three lines. If shifts are kept short, say 25 seconds or so, that would mean each player is looking at over 15 shifts. In a typical overtime, most teams shorten the bench considerably. Even a full 3-on-3 overtime will rarely see a single player skate for even two minutes. Erik Karlsson is the only player averaging at least 2.0 minutes/game of 3-on-3 ice time. Only five forwards average over 90 seconds/game of 3-on-3 ice time.
Less than 10% of NHL games see a full 3-on-3 overtime. Yet, we've already seen some NHL teams find ways to slow down the overtime. Examples include passing the puck backwards to the goalie to effect line changes and pulling the puck out of the offensive zone to maintain possession since zone re-entries are much easier in 3-on-3 play than in 5-on-5.
With just three lines, players will go about seven minutes each, far more than they ever play in a regular season overtime. Two of the four teams will see double that, with those nine skaters averaging around fourteen minutes of 3-on-3 ice time.
An Easily Corrected Mistake
The unfortunate choice was to go with nine skaters. Using 12 skaters would have been better for everyone. Players would be used less, leaving them fresher to play creatively. Equally as important, another dozen deserving players would be making the trip to Nashville for the league's soiree. Heck, there really isn't an issue if you allowed 15 skaters per side.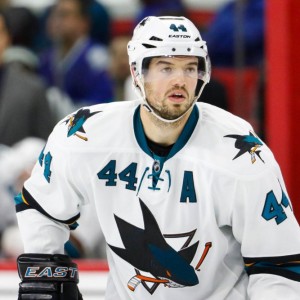 Some might argue that adding more players cheapens the meaning of being selected. Snort, giggle, chortle. John Scott is an All-Star. He'll have one more All-Star game than Marc-Edouard Vlasic has, even though Vlasic was good enough to start every game for Team Canada on their ruthless march to Olympic gold in Sochi. The All-Star game is about entertainment, not excellence.
Voters want to see Jagr. He is hockey royalty and is there for good reason, even if he isn't among the six best forwards in his division. But if the format is simply going to have Jagr running out of gas after half a dozen shifts, that isn't really very helpful to the player or very exciting for the fans.
In an effort to try to make the game more interesting, the league took a chance. Whether it works or not, I don't know. I have my doubts. But within the chosen framework, there is an opportunity for improvement. It would be unfortunate if the league failed not because of the basic format, but because players simply try to save energy and the game is less entertaining as a result. If the league wants a better game, it can increase the number of skaters per team to twelve or even fifteen. It will be better for the fans and players. Sure there are problems with the All-Star Game. At least some of those problems are easy to fix. For next year.