The Nuck Stops Here' is a Vancouver Canucks news and opinion column running every Sunday throughout the season.
NEWS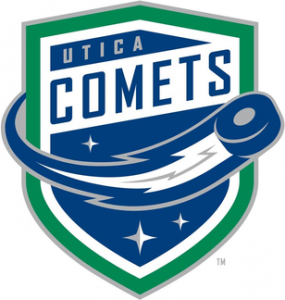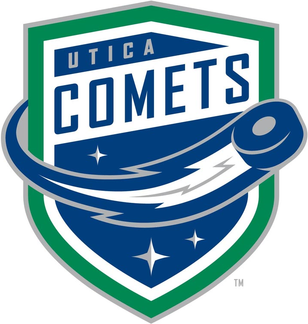 Canucks reassign Mike Zalewski to Comets
The following is a press release courtesy of the organization:
Vancouver, B.C. – Vancouver Canucks General Manager Jim Benning announced today that the club has reassigned forward Mike Zalewski to the AHL Utica Comets.
Zalewski, 23, has appeared in two games for the Canucks this season registering one assist (0-1-1) and two penalty minutes. He has also appeared in 36 games for the AHL Utica Comets this season where he currently ranks tied for sixth on the team in scoring with 17 points (8-9-17). In 2014.15, Zalewski collected 12 points (3-9-12) and 18 penalty minutes in 55 games played with the Comets. He made his NHL debut on April 12, 2014 at Edmonton and registered his first NHL point (assist) the following night versus Calgary.
Prior to making his professional debut in 2014, the 6'2", 205-pound forward spent two seasons with the Rensselaer Polytechnic Institute (RPI) Engineers. In 71 career NCAA games, Zalewski compiled 47 points (21-26-47) and 75 penalty minutes.
The New Hartford, New York, native was signed by Vancouver as a free agent on March 14, 2014.
Scores of the Week
Vancouver Canucks – 1 : Nashville Predators – 2
Current Record: 20-19-11 (51 Points ~ 5th in Pacific Division, 11th in Western Conference, 23rd in NHL)
ANALYSIS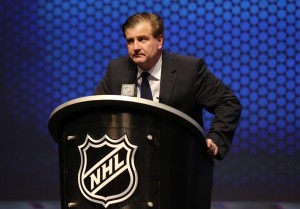 Canucks should look to sell at trade deadline
With the trade deadline fast approaching, Canucks management needs to figure what it's going to do with regards to the team's situation. Despite the fact that the club currently sits very much within the playoff race, the vast majority of people who follow the team with regularity would agree that it would be hard to describe the Canucks as anything better than mediocre. With that in mind, the most logical thing for general manager Jim Benning to do is look to move veterans, and bring in as many draft picks as possible. Even though the post-season is still a reasonable possibility, the team must put more stock into their future than the present, and thus, should look at moving the likes of Radim Vrbata, Brandon Prust and Dan Hamhuis. In removing these players, along with other depth pieces such as Matt Bartkowski and Yannick Weber, it allows for a much more fluid youth movement, with young players such as Andrey Pedan, Brendan Gaunce and Mike Zalewski given a much better opportunity to crack the team in-season. The organization has some crucial decision making to do leading up to February 29th, and it would be in their best interests to choose to be sellers.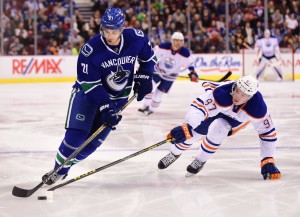 The importance of the return of Brandon Sutter
This past Tuesday saw the return of centreman Brandon Sutter. In his return, Sutter scored a goal, played 16:44, and was a plus-1. His coming back is very much welcome for the Canucks, who have struggled with centre depth with the injury to captain Henrik Sedin. With Sutter returning, it puts less pressure on the young Bo Horvat, ensures both Adam Cracknell and Linden Vey are not both in the lineup on any given night, and gives them some flexibility regarding the utilization of rookie Jared McCann. Brandon Sutter is hardly what one would consider a "game breaker", but for this Canucks team, he is an invaluable member of the roster. He is the textbook definition of a unsung hero, and his return helps the depth of this team in a massive way.
AROUND THE BLOG-O-SPHERE
Fun links about the Vancouver Canucks from all around the internet
The Canucks are perfecting the youth movement this season [The Canuck Way]
Another piece on the Canucks' youth movement, this one courtesy of Hockey's Future [Hockey's Future]
Brandon Prust is uncertain about his future in Vancouver [Vancouver Sun]
How have the Canucks fared at 3-on-3 this season? [CanucksArmy]
Can the Canucks be Canada's savior? [Pass It To Bulis]
Markus is a Vancouver Canucks columnist out of Victoria, BC. Markus is also a Staff Writer for Last Word on Hockey, an Editor and Staff Writer for country music website The Shotgun Seat, and founder of This Is Country Music.