There's been a number of different proposals to fix the NHL All-Star Game from THN's Matt Larkin suggesting to make teams comprised of players of similar skill sets to THW's own Dan Rice offering up the idea to have the defending Stanley Cup Champion take on a team of All-Stars. However, the only real solution is to give fans what they really want – meaningful hockey.
Midseason International Hockey Tournament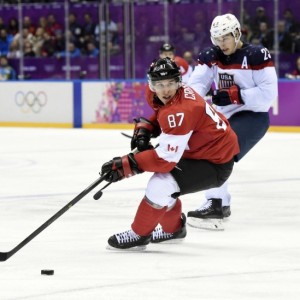 The NHL is already somewhat doing this by taking a two-week break every four years to allow players to participate in the Winter Olympics instead of holding an All-Star Game. While there is currently some debate as to whether or not the NHL will continue to allow their players to go to the Olympics, they should not only continue to do so, but extend their policy of taking a midseason break in the name of international hockey.
Another international tournament on the horizon – which is making a comeback this September – is the World Cup of Hockey. How about this: instead of playing the tournament in the fall and competing with the NFL and home stretch of the baseball season, move the tournament to February when both the NFL and MLB seasons are over. This is precisely when the league wants to shine a spotlight on hockey.
The difference here is twofold: unlike the Olympics, this is entirely under the control of the NHL and its revenue streams, which means the league can conduct the tournament in its best interest, and unlike the All-Star Game, this would be a meaningful competition that fans could get behind.
The other additional benefit would be that you'd likely get better player turn out with there being national pride on the line and with more teams, you'd have additional roster spots to showcase the NHL's talent. As it stands now – even with the current rule in place that dictates a player must sit out the first game after the All-Star break if he skips the All-Star Game because of an injury, some of the league's top stars skip out on the festivities. This year's hookies include two of the NHL's biggest names in Jonathan Toews and Alexander Ovechkin.
And of course, you can expect more international attention on the NHL and hockey compared to its current All-Star Game format as fans from the likes of Sweden, Finland, Russia and Czech Republic root on their respective nations. Why the NHL stopped its Premiere Series is a head scratcher.
What About Odd Years?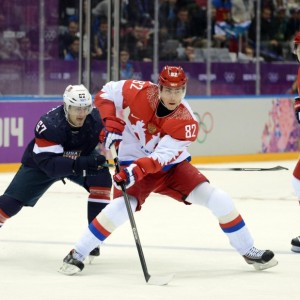 This is all well and good, but what about years when there is no Olympics and no World Cup of Hockey (assuming it'll be held every four years)? There's two options: create additional tournaments or do nothing (because no one would miss a lackluster All-Star exhibition).
Let's assume the NHL wouldn't be content with standing pat, especially with already giving up control to the IIHF and Olympics once every four years. Then we'd just need to come up with a different format, which could include: different teams, having a round-robin tournament or other format, playing with different rules or a different prize. If you have ideas, let us hear them in the comments section!
By having a different tournament every year, it'd keep it fresh and interesting, because even the Winter Classic is getting stale.
For those who thinks this idea sounds crazy, let's remember that European hockey leagues take an annual break around February so it's not uncommon, and soccer leagues routinely cater to international scheduling. At least we can all agree that meaningful hockey is better than meaningless hockey.
As an American based in Amsterdam, Joe provides a unique hockey insight, bringing a global perspective to the game. Joe has several years of experience covering the game on both a domestic and international level, including being credentialed for multiple World and World Junior Championships.