After a Thanksgiving break, we are back! 'The Nuck Stops Here' is a Vancouver Canucks news, opinion and analysis column that runs every Sunday throughout the regular season.
News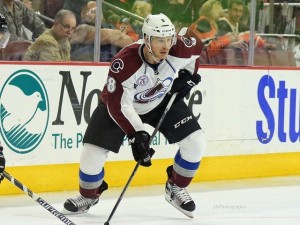 Canucks Sign Jack Skille to One-Year Contract
The following is a press release from the organization:
Vancouver, B.C. — Vancouver Canucks general manager Jim Benning announced today that the Canucks have signed forward Jack Skille to a one-year, one-way contract worth $700,000. 
Skille, 29, appeared in four preseason games with Vancouver, registering eight shots along with five penalty minutes. During the 2015-16 season, Skille skated in 74 games with the Colorado Avalanche, collecting 14 points (8-6-14) along with 11 penalty minutes. The 6'1″, 216-pound forward has amassed 75 points (38-37-75) and 106 penalty minutes in 313 NHL regular season games split between the Chicago Blackhawks, Florida Panthers, Columbus Blue Jackets and Avalanche.
A native of Madison, Wisconsin, Skille was originally selected by Chicago in the first round, seventh overall, in the 2005 NHL Entry Draft.
Scores of the Week
Current Record: 1-0-0
Points: 2
Vancouver Canucks — 2 : Calgary Flames — 1 (SO)
Analysis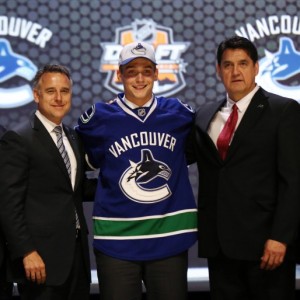 Jake Virtanen Needs to Take Advantage of Golden Opportunity
Jake Virtanen was selected sixth overall in 2014 and had a relatively solid rookie campaign in 2015-16, but one that still left some questions to be answered. What was his offensive ceiling? Was he disciplined enough for the NHL? While it was clear he was a serviceable depth forward, the season was one that still left the possibility of an American Hockey League demotion open. Throughout the preseason, Virtanen was far from dominant but appears to have, at least for the moment, succeeded in winning a roster spot, and a lot of that can be attributed to the injury of Anton Rodin. Rodin performed exceptionally in his stint and appeared to have a very good shot at a top-six placement. Having now been put on injured reserve, the opportunity has now opened for Virtanen to step into a key secondary scoring position, and he'll have to take advantage. Now is the time for the 21-year-old to develop into a legitimate scoring threat, and should he fail to step up to the test, an AHL demotion is most certainly in the cards.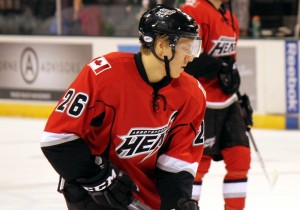 Markus Granlund: Dark Horse
One of the great stories of the preseason was forward Markus Granlund. Acquired from the Calgary Flames last season in exchange for prospect Hunter Shinkaruk, Granlund wasn't thought of as much more than a passable bottom-six centerman. However, after a preseason that saw Granlund score at a better than a point-per-game pace, it revealed a previously untapped offensive upside. A quick skater, the 23-year-old has the potential to grow into a reliable secondary scoring role with the team, something the Canucks deeply require. Where Granlund fits in is another question. Is he on the third line as a centreman, or perhaps as a winger? Does he somehow fit into the top-six? Is he on the team's fourth line going forward? There are a lot of questions surrounding Granlund, but he could emerge as a dark horse scorer for the Canucks in 2016-17.
Around the Blog-O-Sphere
Fun links about the Vancouver Canucks from all around the internet.
Five points of interest from Jon Abbott ahead of the 2016-17 season [TSN]
Questionable roster decisions plague Canucks [The Hockey Writers]
A Canucks 2016-17 season preview [Sportsnet]
EA's NHL simulation pegs the Canucks to finish dead last this season [EA Sports]
Ten key questions to kick off the season [The Province]
Trevor Linden expects the Canucks to "compete every night" [CBC]