'The Nuck Stops Here' is a Vancouver Canucks news and opinion column running every Sunday throughout the season.
NEWS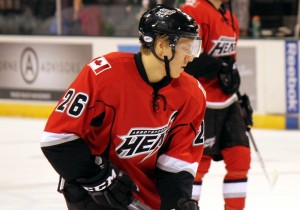 Canucks acquire Markus Granlund from Flames for Hunter Shinkaruk
The following is a press release from the organization:
Vancouver, B.C. – Vancouver Canucks General Manager Jim Benning announced today that the Canucks have acquired Markus Granlund from Calgary in exchange for Hunter Shinkaruk.
Granlund, 22, has split the 2015-16 season between the Calgary Flames (4-3-7 in 31 games) and the Stockton Heat (5-4-9 in 12 games). He has appeared in 86 NHL games, registering 28 points (14-14-28) and 24 penalty minutes. The Oulu, Finland native has also collected one assist in three career playoff games.
On the international stage, Granlund won a bronze medal at the 2010 IIHF U18 World Championship and has represented Finland multiple times.
The 6'0", 178-pound centre was originally drafted in the second round, 45th overall, by Calgary in the 2011 NHL Entry Draft.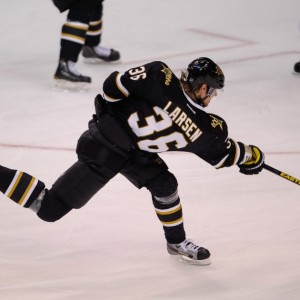 Canucks acquire rights to Philip Larsen
The following is a press release from the organization:
Vancouver, B.C. – Vancouver Canucks General Manager Jim Benning announced today that the Canucks have acquired defenceman Philip Larsen from the Edmonton Oilers in exchange for a conditional fifth round pick in the 2017 NHL Entry Draft.
Larsen, 26, has spent the 2015-16 season with Jokerit Helsinki of the KHL where he has accumulated 38 points (12-26-38) and 39 penalty minutes in 54 games. The 6'1", 183-pound defenceman has also appeared in 125 career NHL games with the Dallas Stars and Edmonton, recording 31 points (8-23-31) and 42 penalty minutes.
On the international stage, Larsen has represented Denmark at the World Junior Championships (2008) and the World Championships (2009, 2010, 2012, 2013 and 2014).
The Esbjerg, Denmark native was originally drafted by Dallas in the fifth round, 149th overall, in the 2008 NHL Entry Draft.
Scores of the Week
Vancouver Canucks – 5 : Colorado Avalanche – 1
Vancouver Canucks – 5 : Ottawa Senators – 3
Current Record: 24-24-12 (60 Points ~ 4th in Pacific Division, 10th in Western Conference, 23rd in NHL)
ANALYSIS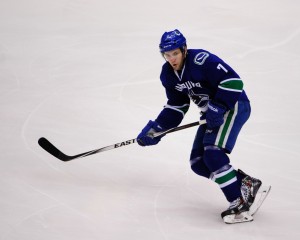 Young players stepping up
With the Canucks' playoff hopes all but gone at this point in the season, it was widely thought that the coaching staff should be giving more ice time to many of the team's rising young stars. Lately, these players have stepped up their games in a big way, and have certainly warranted more ice time as the season winds down. Since the Alex Edler injury, rookie defenceman Ben Hutton has been playing upwards off 22 minutes a night alongside Chris Tanev on the top defense pairing, while replacing Edler as the quarterback of the top power play unit. Additionally, up front, Linden Vey continues to play some of his best hockey of his NHL career, adding another two assists Thursday against the Ottawa Senators; while Emerson Etem is heating up, with two goals against the Senators as well as some chemistry that appears to be developing with Vey. Meanwhile, Jake Virtanen and Jared McCann continue to play solid, safe hockey in the bottom-six, and Markus Granlund put up an exceptional Canucks debut on Thursday. If recent signs are any indication, the remaining part of the season could be a fun for those that have been hoping for a youth movement from the club.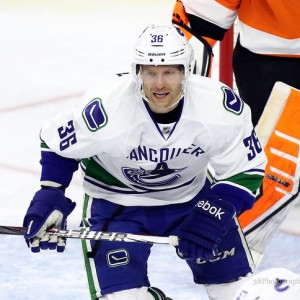 Jannik Hansen: Trade Bait?
With the trade deadline just a day away, the Canucks have some decisions to make. Aside from the obvious ones – Dan Hamhuis, Radim Vrbata and others – they may end up testing the market on Danish forward Jannik Hansen. Through 56 games this season, Hansen has 19 goals and 32 points, which marks a career high in goals, and a points-total that looks to comfortably top his previous best (39 in the 2011-12 President's Trophy winning year). While playing on the top line with the Sedin twins certainly helps, they may be able to nab a decent package for the speedy forward. In addition to his offensive output – which appears to be projecting in the 25-goal, 45-point range – he provides consistency, forechecking and speed to any lineup. Hansen, 29, has established himself as a tremendous penalty killer through 526 NHL games, as well as a versatile player that can slot in anywhere from lines one-through-four. While it's far from likely, there's still a chance that Hansen could be dealt by February 29th, and should he be, Vancouver could likely get him in exchange for a nice return.
AROUND THE BLOG-O-SPHERE
Fun links about the Vancouver Canucks from all around the internet
Could Dan Hamhuis be a fit on the Boston Bruins? [Stanley Cup of Chowder]
Five must-dos for the Canucks on deadline day [The Province]
In the latest "Nerdy Guy vs Naked Eye" installment, the question is, should the Canucks trade Jannik Hansen? [Sportsnet]
Markus Granlund is excited for a fresh start with the Canucks [National Post]
A look back at the numbers on what past Canucks teams have done on trade deadline day [CanucksArmy]
Time is running out for Ryan Miller with the Canucks [Vancouver Sun]
Markus is a Vancouver Canucks columnist out of Victoria, BC. Markus is also a Staff Writer for Last Word on Hockey, an Editor and Staff Writer for country music website The Shotgun Seat, and founder of This Is Country Music.