On Monday afternoon Mark Stone became a household name to Canadian hockey fans. He recorded a hat trick in an 8-1 victory over Finland to open the 2012 IIHF World Junior Championship. It was his first time playing for Team Canada on the international stage, and you can't do much better than three goals in your debut.
"If you saw my face (after the third one went in), I was in a little bit of shock," Stone told the Edmonton Journal. "It was a good experience for myself and a moment I'll always remember."
Two years ago, if you'd have told Stone that he would be playing on Canada's World Junior team, and that he was being considered a steal from the 2010 NHL Draft, he wouldn't have believed you. Nobody else would have either. Selected by the Ottawa Senators in the sixth round, 178th overall, Stone was considered a poor skater, too slow, injury prone, and he needed a whole lot of work if he wanted to be a professional someday. Now, that six-foot-three, 200-pound frame of his is one of the top scorers on Team Canada. Even after being out of WHL action for three weeks, he's still leading the league in scoring with his 65 points in 33 games played.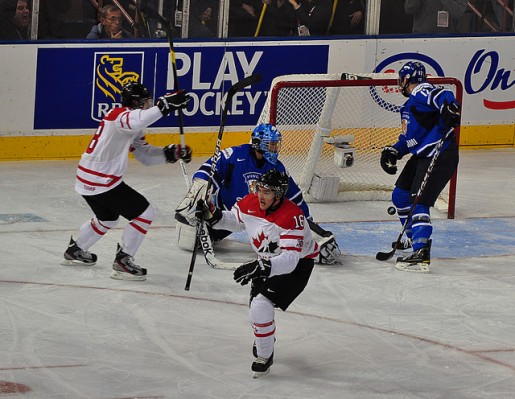 A native of Winnipeg, Stone is in his fourth season with the Brandon Wheat Kings of the WHL. He's also their captain. With Team Canada he appears to have developed some nice chemistry with Jonathan Huberdeau, and Stone has been consistently playing on a line with him and Ryan Strome. On Wednesday night against the Czech Republic, Stone once again found the back of the net, burying a puck in the mesh behind Czech goaltender Petr Mrazek in the first period. A few minutes later, Stone would once again get a chance to put his magic hands to good use, but was unable to convert on a penalty shot. Nonetheless, it became clear that he's one of Team Canada's top scoring threats. On Thursday night against Denmark, he was at it again, scoring two more goals and adding an assist. That meant that his stats got even better, moving him up to seven points in three game. That includes an outstanding six goals.
Mark Stone has emerged from the shadows, but that doesn't mean he's taking anything for granted right now. He also knows that he still has a long way to go before reaching his goal of playing in the National Hockey League. After the Finland game, Stone had this to say about all of his recent success:
"Just being drafted was a thrill for me. I didn't even go to my draft. I went to our cabin and followed it on the internet. To have this [the hat trick] happen to me in my first taste of international hockey, well, seeing all those hats in the air was just an unbelievable feeling. I've never experienced anything like it in my life before," said Stone. This just means a ton to me. To be able to produce in this situation for Canada is what I hoped I'd be able to come here and do."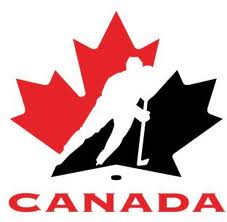 On top of all the national press he's receiving, Stone has also been nominated for an award a little closer to home. Though it's not exactly a well known one, it still means a lot to those who receive it. It's called the H.L. Crawford Memorial Award, and it's given to those who show sporting excellence in southwestern Manitoba. The 19 year old Stone is mostly up against local amateur athletes, but by no means is it a given that Stone is the automatic choice because of his name.
Stone first started getting some real notice from Canadian hockey fans in the 2010-2011 season, when he tallied an impressive 106 points in 71 regular season games for the Wheat Kings. After his season in Brandon was finished, Stone put on a show at Team Canada's summer camp while playing with Huberdeau and current Columbus Blue Jacket, Ryan Johansen. It's all gone uphill from there.
"All he does is score goals and he's a got a great attitude," Canadian head coach Don Hay said. "He's excited to come every day, learn and get better, and he works very hard at it. Between the dots and down the hash marks, Mark is the big, strong guy who always wants the puck. He knows how to put the puck away; he's very good with people leaning on him and he can lean back and score at the same time. There are a lot of guys who don't want to go to that hard, critical area, but he does. He enjoys it and has success at it."
He's already become a fan favourite, but even if you're not a fan of his game, there's no denying that this Stone just keeps on rolling.