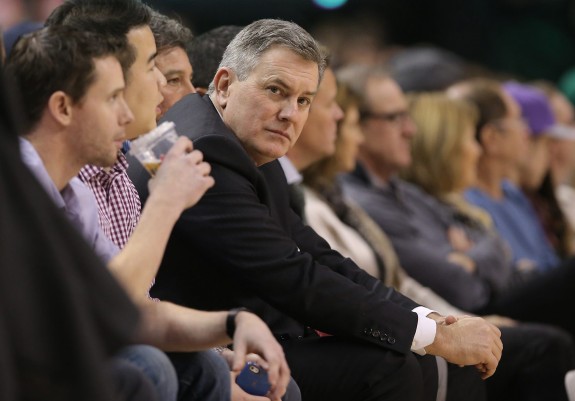 The only option is to win. Anything less for a Tim Leiweke team is viewed as a disappointment – a group that simply can't get it done. To him, it's a work in progress. It's a job that needs to get done.
There enters the Leiweke formula – impatience, plus passion and determination, equals success. In turn, fans believe in their team and teams begin to believe that they can win in whatever situation they might face. That's something the current Toronto teams have had trouble with – and the Maple Leafs are no different.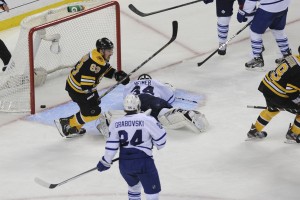 Prior to Leiweke's arrival in Toronto, we all remember their epic collapse against the Bruins in game seven of the first round in last year's playoffs. There's really no need to revisit that. But coming in, Leiweke brought a new face with higher expectations than those that preceded him – and is showed as others were relieved of their jobs.
Refacing Toronto Franchises
While Leiweke's first major change having to do with Maple Leafs' personnel didn't come until recently – in the hiring of Brendan Shanahan as president of the franchise – he did make changes to the other Toronto franchises that he held control over.
The Toronto Raptors said goodbye to their GM Bryan Colangelo, while Toronto FC waved au revoir to their GM Kevin Payne. Most recently, Leiweke introduced Brendan Shanahan – a move he says had nothing to do with the Leafs demise and everything to do with bringing in a new culture to a team without an identity.
"I definitely sense that we lack an identity and right now we're a team that lacks direction, and we want to change that," said Leiweke at the press conference to introduce Shanahan to the media.
His boldness in his first year as CEO of Maple Leafs Sports and Entertainment is well documented. This latest move – to bolster the Maple Leafs' front office – is the perfect example of what make Leiweke such a polarizing figure in sports.
Winning Without Borders
Leiweke – who's been with MLSE since June 30, 2013 – isn't in his first go-around in running professional sports organizations. In fact, he has a history of turning teams into winning franchises.
In 1996, Leiweke became the president of the Los Angeles Kings. Prior to the 1996-97 season, the Kings hadn't qualified for the NHL playoffs for three straight years, this coming after a trip to the Stanley Cup Finals in 1992-93.
While president, Leiweke's Kings posted a record of 175-176-52-7. Three out of those five years the team qualified for the playoffs, only making it as far as the conference quarterfinals once.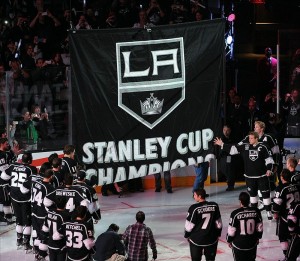 Leiweke was then brought in as the president and CEO of Anschutz Entertainment Group (AEG), the company that owned the Los Angeles Kings, the Los Angeles Lakers (NBA), and the Los Angeles Galaxy (MLS). Prior to leaving in 2013, all of these teams found a way to win.
The Lakers made the playoffs 11 times out of the 12 years – winning three championships over that span and appearing in five NBA Finals. He also brought Phil Jackson back as the team's head coach – a move that nobody imagined would happen.
The Galaxy won four MLS Cups over the 12 year span. And how did the Kings do? The Kings didn't make the playoffs for the first six seasons (excluding the cancelled season in 2004-05), but have gone on to qualify for the playoffs all of the past five seasons including the franchises first ever Stanley Cup in 2011-12.
Who knows, maybe it's something that he can bring with him to Toronto. He's taken a step in the right direction with both Toronto FC (MLS) and Toronto Raptors (NBA), but the hiring of Brendan Shanahan could be the first step in the right direction to bring a Stanley Cup back to Toronto.
One thing is for sure, Leiweke's impatience will be well monitored. Changes should be expected in this Leiweke era and nobody – I mean nobody – is safe if they can't do their job. It's good for the Toronto fan base to hear that someone has confidence in their team – even if the planned parade doesn't happen anytime soon.
Have questions or comments? Follow Andrew on Twitter @AndrewGForbes or on Google+.