Twitter has become the best social media platform for hockey fans to interact with their favorite players directly. Hockey players are also able to use it as a tool to sell themselves as a brand. While some choose to be bland and vanilla, others like to show off their sense of humor.
Paul Bissonnette and Roberto Luongo are two of the more prominent Twitter comedians. In addition, official club accounts, like the Los Angeles Kings and Columbus Blue Jackets, have found success drawing out of market fans with their quirkiness. In fact, both have been known to have some brotastic moments.
Since its inception in 2006, Twitter has provided us with plenty of comedic moments whether intentional or unintentional. Here are the top 14 of 2014.
14. Habs bonding trip
Brandon Prust and George Parros show the great lengths teammates will go for each other both on and off the ice.
@GeorgeParros has never seen #Titanic. I showed him my favorite scene! #barbados #notsoviolentrightnow @ViolentGents pic.twitter.com/RE9htmxuZn

— Brandon Prust (@BrandonPrust8) February 12, 2014
13. Barry Trotz unfortunate picture placement
Logo placement. pic.twitter.com/Pd4yrr2Sek

— Kevin Kestler (@kkestler) October 10, 2014
12. Michael Grabner gives Hilary Knight some gear advice
Michael Grabner is one of the NHL's fastest skaters and after seeing Hilary Knight's picture in Sports Illustrated, he wanted to turn her onto CCM skates.
https://twitter.com/grabs40/status/486937578495823872
11. Roberto Luongo's memory of Whoopi is now tainted forever
Me too, Roberto. Me too.
Whoopi Goldberg just said on TheView that she has a vibrator at home.So it's nice 2 know that I will b having nightmares the rest of my life

— Strombone (@strombone1) May 7, 2014
10. Ryan Malone picture caption
Ryan Malone's run-in with the law and getting caught with cocaine paved the way for this hilarious tweet from Dan Ryan of the Bruins Hockey Now blog.
Come on, Ryan Malone….not on the ice. pic.twitter.com/b0JfwpBckR

— Dan (@bruinshockeynow) August 19, 2014
9. Loyal FedEx employee
Dustin Brown sure loves rubbing some salt into fresh open wounds.
To the @FedEx guy who delivered this package I love the passion but this ain't '94. @lakings #champs pic.twitter.com/kQvaXCgJFj

— dustin brown (@DustinBrown23) July 29, 2014
8. Blue Jackets' response to ESPN
Everyone likes to pick on ESPN. Even NHL teams.
.@espn Who is this?

— Columbus Blue Jackets (@BlueJacketsNHL) November 11, 2014
7. Kings in the heat of the playoffs
There really are not that many things better than some good ol' playoff time chirping from the Kings' Twitter account.
Blackhawks fans were clearly prepared for overtime with all the snacks they can keep in their cargo shorts. #CHIvsLAK

— LA Kings (@LAKings) June 2, 2014
6. Roberto Luongo's question regarding the new shootout rules
Roberto Luongo has made it known how much he despises the shootout even before sending out this tweet.
Can we keep the spin-o-rama and ban the shootout instead @nhl ?

— Strombone (@strombone1) September 11, 2014
5. Blue Jackets poetry
Another mastery of social media from the legendary Blue Jackets Twitter account. Someone give that PR guy a raise.
we're so fancy

we already know

our fenwick's climbing

but we've got a ways to go

follow us plz

— Columbus Blue Jackets (@BlueJacketsNHL) September 10, 2014
4. Non-hockey fans guess Phil Kessel's profession
We all have friends who don't watch hockey and don't know who Phil Kessel is. Combine that with the fact that Kessel does not look like your prototypical athlete and you have the right ingredients for a viral tweet.
.@wingingitmotown pic.twitter.com/w81OldQf9Z

— andrew (@AndrewBurner) October 17, 2014
3. #AskNeal
Last spring, the Pittsburgh Penguins decided to hold a Q&A on Twitter with one of hockey's most notorious cheap shot artists, James Neal.
While with the Dallas Stars, his antics went unnoticed, but in the spotlight of the Penguins' media attention, Neal might as well have been performing on Broadway. After many seasons of watching him escape the wrath of the NHL's Department of Player Safety, everyone from former referee Paul Stewart to THW's very own Bill Schoeninger chimed in to reprimand Neal and his actions.
The Q&A was very poorly timed and led to some great unintentional humor from hockey fans. It was hard to pick just one so look below for a link to Crossing Broad's site for other great ones.
James, which shin guard best protects your knees from head contact? #AskNeal

— dafoomie (@dafoomie) March 24, 2014
2. Roberto Luongo's Kardashian imitation
Roberto Loungo's Photoshop skills are exquisite.
Let me tell ya…. Wasn't easy holding that stick there with all that oil on…… pic.twitter.com/eV0gHgXLOQ

— Strombone (@strombone1) November 13, 2014
1. Paul Bissonnette's ALS Ice Bucket Challenge
This summer's craze had everyone and their moms (literally) dumping ice water over their heads in the name of charity. Paul Bissonnette, true to form, wanted to one-up everybody. And that he did.
Congratulations, Biz, you won the internet this year.
Here's my #ALSIceBucketChallenge. You're up @KingJames @AaronRodgers12 and @DangeRussWilson. http://t.co/qQpY3xNGOL

— Paul Bissonnette (@BizNasty2point0) August 12, 2014
Have any other favorites? Comment below.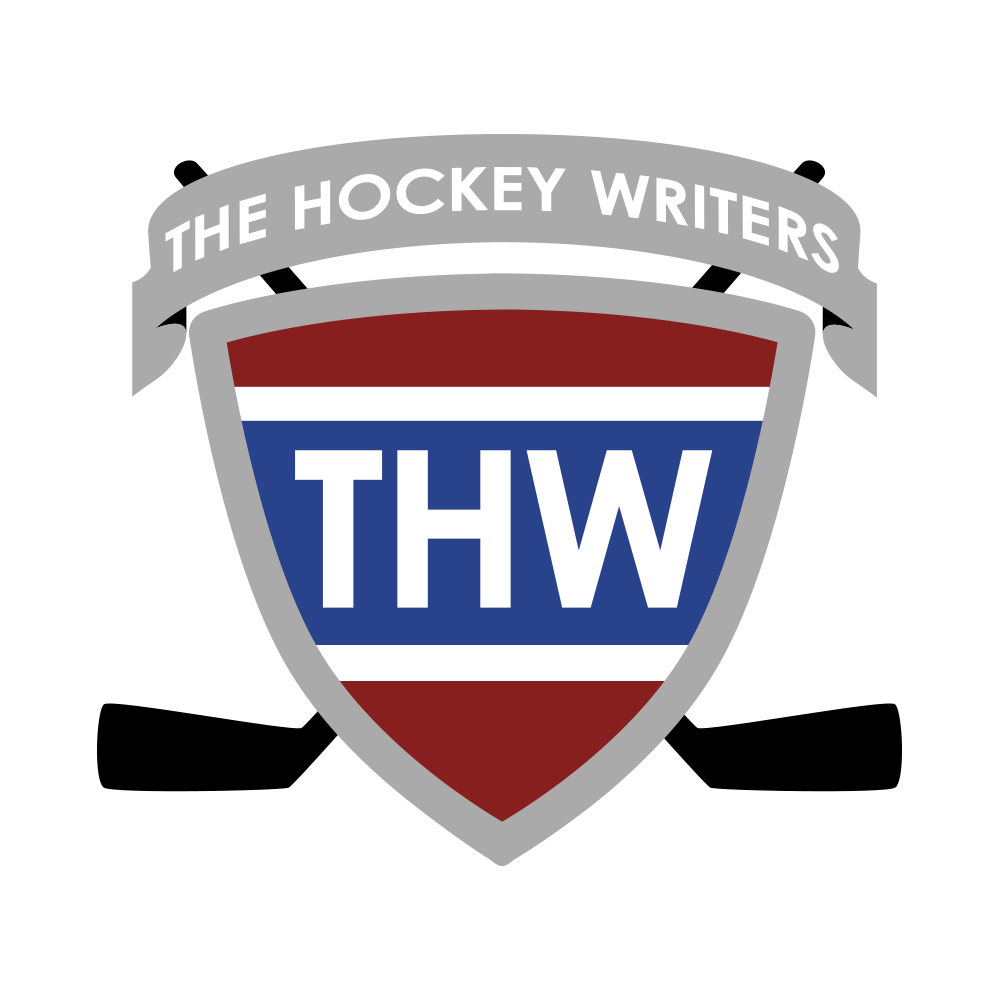 The Hockey Writers is:
1) A top-tier hockey media company delivering a top-notch, in-depth look at the NHL
2) A collective of some of the best hockey writers anywhere
3) A multimedia provider with daily podcasts and YouTube shows
4) Well-respected and widely-cited NHL prospect and draft resource