For the Toronto Maple Leafs, things have been going relatively well throughout the 2020-21 NHL season. Despite a few hiccups along the way, the team is still at the top of the Scotia North Division, amassing an impressive 18-6-2 record.
Related: Maple Leafs News & Rumors: Crazy Trade Ideas
While this success can be attributed to stars like Mitch Marner, John Tavares, and Auston Matthews, many players in Toronto are having strong seasons, including William Nylander and 41-year-old Joe Thornton. In a recent interview, Thornton spoke about how Nylander is improving his game after working through a rough stretch earlier in the season.
When asked about Nylander, Thornton responded, "He's been competing, competing real hard. His work away from the puck has been great and while he's been banged up a bit, now you can see he's really dialed things in…"
Thornton and Nylander Are Key Contributors to Maple Leafs
As the Maple Leafs work to lock down the North, they will look towards players like Thornton and Nylander to continue their strong play. For his part, Nylander has been living up to his $6.9 million cap hit, producing 10 goals and 20 points in 26 games, placing him fourth overall in team scoring.
Related: 2014 NHL Draft Top 10: Where Are They Now?
Perhaps the biggest surprise of Toronto's season, however, has been Thornton. In 14 games played, the veteran forward has posted three goals and 11 points while taking on more than 15 minutes of ice time each night. While those statistics aren't eye-popping, when you consider his age and the amount of invaluable leadership he brings to the locker room, those points are even more impressive.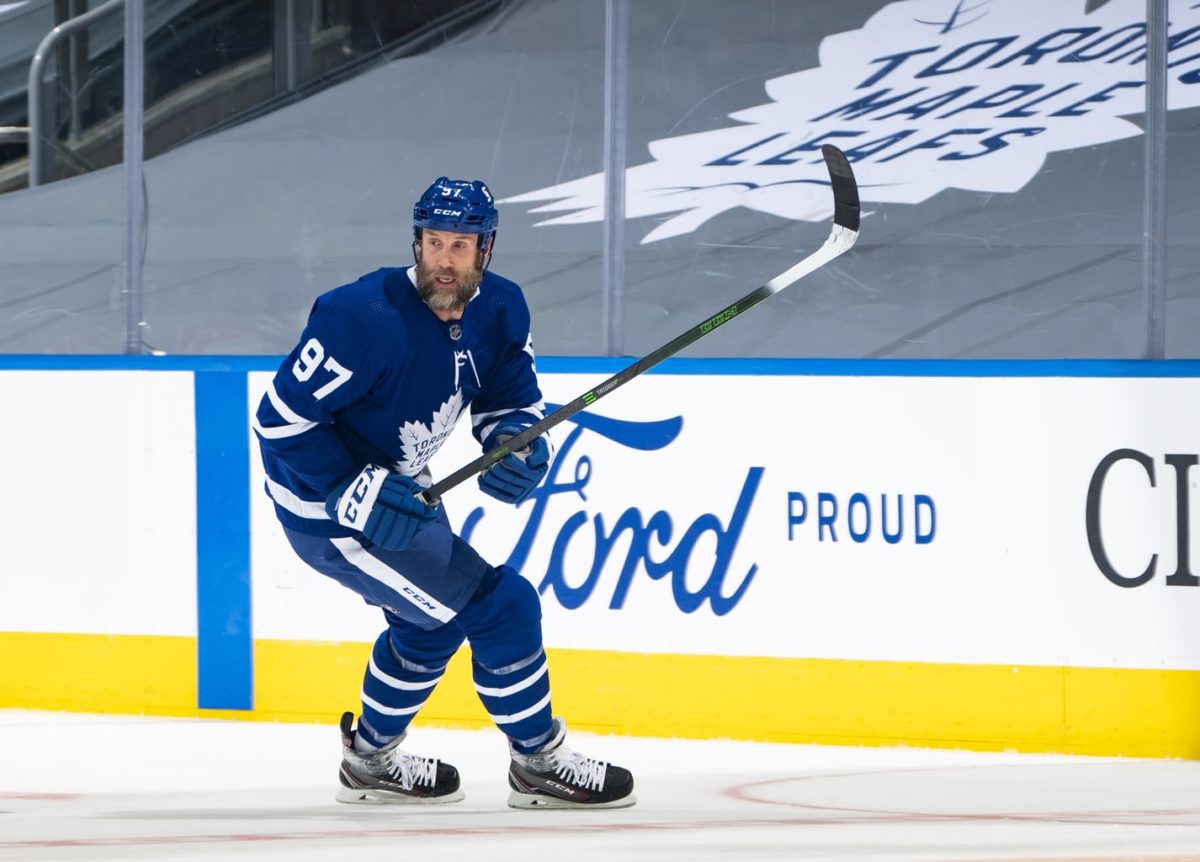 While there still is a lot of hockey left to be played, Thornton and Nylander's strong seasons so far has helped put Toronto in a great position moving forward. If these players are able to continue producing both on and off the ice, then it will bode well for the Maple Leafs as they make their push towards the 2021 playoffs.