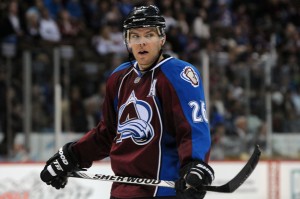 This offseason is going to be an important one for the Edmonton Oilers. Another disappointing season, unrest among the fanbase, and questions about upper management means GM Craig MacTavish will have his work cut out for him. The Oilers acquired two goaltenders midseason, Ben Scrivens and Viktor Fasth, both of whom are signed for the upcoming season. It looks as though they will be the tandem going forward, unless MacTavish has something else up his sleeve.
But if we can put goaltending aside, what else do the Oilers need to help push them forward in the standings? The easy answer is a little bit of everything. Stronger, more experienced defencemen, a little more grit and size, and some depth down the middle for starters. The trade market is unpredictable, and the Oilers, unless they are willing to deal one of their young guns, don't exactly have a ton of trade bait. The free agent market is thin, but there are a few names that should interest this team, if they are still available come July 1st.
Paul Stastny
28 year-old Stastny is having a strong playoff for the Colorado Avalanche. He has three goals and eight points already, and has really stood out this postseason. He had 25 goals this season in 71 games, and would have likely surpassed his career high of 28 had he played a full year. Stastny is a reliable 60-70 point guy, but he also plays a strong two-way game and is good on faceoffs.
Colorado is extremely deep down the middle with Matt Duchene, Nathan MacKinnon and Ryan O'Reilly all playing center along with Stastny. There's a good chance he may want to test the market, to find a team where he could have a top-two role. The Oilers currently have Ryan Nugent-Hopkins, Sam Gagner and Boyd Gordon as their top-three centermen. Imagine a one-two punch of Stastny and RNH. Looks a lot better than what they have now.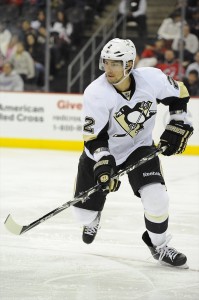 Matt Niskanen
The Pittsburgh Penguins would be pretty foolish not to re-sign Niskanen, but his break-out season may make him too expensive for the Pens to keep around. He was easily the team's best blueliner throughout the regular season, and had a career high in goals, assists and points. And at just 27 years old, he's coming into his prime as an NHL defenceman.
Niskanen might not be the stud guy that the Oilers really need, but he's a legitimate top pairing guy. No doubt he's going to get a hefty raise on his $2.5 million dollar salary, but he's a better version of Andrew Ference, who the Oilers picked up last season in hopes of adding a different element to their blueline. Niskanen is skilled offensively and responsible in his own end. Could be a real help to the young guys the Oilers are currently grooming.
Ryan Callahan
There are questions as to whether or not his body is breaking down from a rough style of play, and he could easily become one of those overpriced signings that no team wants to be stuck with. But Ryan Callahan has grit, leadership and experience, and might force opposing teams to look over their shoulder a little bit when he's on the ice. Callahan was traded from the Rangers because he wanted too much money, and the Oilers certainly need to tread carefully with this kind of player.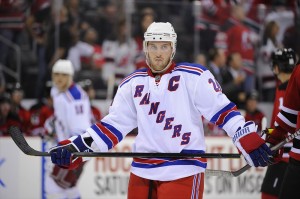 If he's affordable, he's a perfect fit for a young team filled with smaller, skilled forwards. The addition of veteran David Perron made a difference for the Oilers, (not in the standings perhaps, but certainly in the locker room) and they're on the right track bringing in that type of player. Callahan may be too expensive, but the Oilers should at least investigate. Unlike making big trades, simply inquiring about free agents costs nothing, and could end up paying off big time in the long-run.