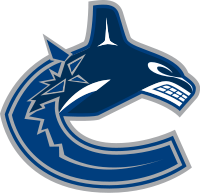 Looking to the future
Canuck's fans by now have heard plenty about the success our OHL prospects are having during the playoffs. Three of them at the moment are among the top 15 scorers in this years Ontario Hockey League post-season (if only for the time being as all three have been eliminated in their respective series). Two of these three were draft picks  in previous years, Brendan Gaunce and Cole Cassels, and as such are somewhat known quantities due in large part to the extensive draft day coverage available out there. The third member of this trifecta, however, is the one that has been turning heads as of late.
Dane Fox is having a heck of a season this year so far, amassing a 107 point total that saw him finish second amongst OHL scorers during the regular season (surpassing the 99 point total of highly-touted teammate Connor McDavid). He's continued his success through to the post-season as well, leading Canuck's prospects in post-season scoring with 19 points in 14 games. That means he's outscored our first round picks from the previous two draft years (Gaunce and Bo Horvat)  on a point-per-game basis through the regular season and post-season of 2013-2014. It's these totals that have the blue and green faithful foaming at the mouth to have a bonafide scorer moving up to the depth chart to possibly play with the big boys next year. It's time to put this kid in the spotlight and really look at what's made him appear to be the second coming of Ryan Kesler. Just take a look at these highlight goals from this year.
Video courtesy  YouTube user bigwhite06
What we can see here is that Fox has a big shot and a nose for the net, but what the video doesn't show is his age compared to his competitors. What does this mean?
The Overager Conundrum
When stats get thrown around by the media, fans have a general tendency to correlate big numbers with good players. That's when people get excited about the Jonathan Cheechoos of this world, seeing a tantalizing 56 goal campaign and immediately attributing his success to the supreme skill he must have. Low and behold, less than 5 years after his breakout season, Cheechoo was a thing of the past and well on his way to plying his trade in the KHL.
It's even harder to value a player based on offensive output when he hasn't even stepped foot on the ice for an NHL game. That's why I decided to sniff around and see if there are any players with similar playing history to Fox. Wikipedia has a great list of undrafted NHLers who have played at least 500 games and it's where I started my search. I decided on 4 players, 3 of which played in the OHL (same league as Fox) and the fourth being 'Nucks fan favourite Alex Burrows. Here's a graph to chart their development through their junior years:
Note: some players had less than 4 years experience playing in the OHL; as such are depicted with "0" on their point totals for that year
Just a little perspective, there's a small variety of player types in that data set but it encompasses several different possibilities for the suddenly sensational Fox. Most interesting to note is that Fox is second only to Alex Burrows in size compared to these players, which should help him in the long run for his NHL career.
Conclusions
What people need to keep in mind is that while Fox has put up fantastic numbers in this past season, there are also reasons why he was passed up in the draft twice before the Canucks picked him up as a free agent. Injuries and rumours of off-ice issues have plagued Fox over the past few seasons, so whether he can overcome that kind of adversity remains to be seen. He has also been the beneficiary of playing with top-flight players like Connor McDavid, so there is the possibility of Fox having inflated stats as well. His size even comes into play at the NHL level, as being a larger player has pigeon-holed other prospects into playing bottom-six roles for their NHL careers. Just take a look at Tom, "Top Sixtito" Sestito's junior stats and you'll see that plenty of overage players can find the back of the net in junior hockey.
When it's all said and done, Fox has had an incredible season and the Canucks didn't need to use a draft pick to acquire  him. The fact that he signed in his overage season also gives the organization another 3 years to have a look at his development and determine whether he can be an impact player in the big league. Ousted GM Mike Gillis took a flyer on a long-shot with Fox, now all fans have to do is wait and see if this kid can beat the odds. I don't know about anyone else in Canucks nation, but that's a gamble I'm always willing to make.