The New Year: Good times and high hopes. Yes, year after year the 1st of January rings in a sense of renewal. It's a chance to start anew and get things right, to improve and learn from the previous year and make things better, to chart a new course and set things straight.
But not for these three NHL GMs, who through their own bad work, poor management decisions and sometimes just plain folly, find their respective teams struggling to find any traction this year in the highly competitive NHL.
1)      Paul Holmgren – Philadelphia Flyers
I called out the long-time Flyers GM earlier this year after he fired head coach Peter Laviolette, who became yet another coach to take the hit for a GM's poor performance. It can be argued that Holmgren's hiring of Laviolette was his best move as GM, but then his firing was clearly an act of desperation; a shake-up move that served nothing but make Holmgren look foolish and pathetic — in my opinion.
His list of blunders are too long to list, but let me quickly remind you that in 2012 both stalwart Flyers forwards Jeff Carter and Mike Richards were sent packing, to only win the Stanley Cup with the Los Angeles Kings later that year. Alright then.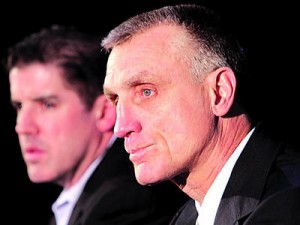 Although "interim" head coach Craig Berube has done an admirable job in getting Philadelphia back into sniffing range of the playoffs, the Flyers just don't have what it takes to compete especially if they aspire to be in the upper echelon of the league with the likes of the Blackhawks and Bruins.
Goalies Steve Mason and Ray Emery have also done their best to stabilize that position after the Bryzgalov debacle and sharp shooter Claude Giroux seems to have finally regained his scoring touch, but Holmgren's big offseason signings of Vincent Lecavalier and Mark Streit haven't performed to expectations. So it's time for meddling owner Ed Snyder to for once meddle where and when he should, and finally release Holmgren of his duties.
2)      Garth Snow – New York Islanders
I wish I had the salesmanship of Garth Snow. He must be something special. After all, in 2006 he talked his way into the Islanders GM job with no experience whatsoever and besides the fact that the team has only made the playoffs twice since, owner Charles Wang has inexplicably remained loyal to him.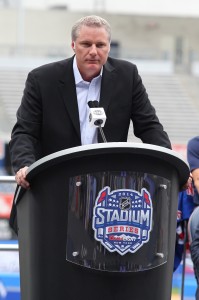 With the Islanders making their move to Brooklyn next season, to me it seems that this should be it for Garth Snow as Islanders GM. The team has disappointed, hasn't solidified their goaltending, and traded away John Tavares' pal Matt Moulson to Buffalo in exchange for streaky UA Tomas Vanek, who will require a bucket load of cash for him to stay with this squad – and even that probably won't stop him from signing elsewhere; that is if he's not traded before this year's deadline first. Which he should, Garth.
But hey Garth don't worry! Ed Snyder likes to hire former Flyers to manage his team. So you're good!
3)      Craig MacTavish (aka Kevin Lowe) – Edmonton Oilers
It's not MacTavish's fault. He means well. I mean, it's not his fault that he has a talented group of top picks who aren't fully realizing their potentials. It's not his fault that none of those picks were defencemen – oh wait, the memo was received – the Oilers picked dman prospect Darnell Nurse in 2013.
The memo was written in 2009. But better late than never, right?
It's definitely not his fault that 2012 1st overall pick Nail Yakupov has so far been disappointing and inconsistent. It's also not his fault that Sam Gagner wasn't traded away when he had value, or that their under performing young forwards would be signed to lucrative long-term deals that will only hamper his ability to add free agents in the coming years.
It's not his fault that former Oilers head coach Ralph Krueger was inadequate – but it is his fault that rookie Dallas Eakins seems out of his league at the helm of this shaky team. Not sure calling out your young team is the thing to get them behind you, Dallas. And I guess it is your fault, Craig MacTavish, that you signed Ryan Nugent-Hopkins to a long-term deal, after he too has under performed and whose body seems out of whack with the physical demands of the NHL (fancy way of saying he's injury prone).
I tried Craig, I tried. Okay, so the last NHLer to go helmetless isn't completely devoid of blame, but the point is that Oilers President Kevin Lowe must go, admit his mea culpa for real and not like this joke of an apology:
Take it like a man Kevin Lowe and stop dragging your once proud franchise further down with you. Take full responsibility for a team that should be way ahead of where they it's at, given all its young talent and top picks from recent years.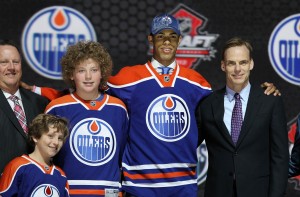 All of you should fall on the sword and do what's honourable. Give your fans a real xmas present and leave, leave, leave!
Honourable Mentions: Glen Sather, Brian Murray
Ari Grief is not an NHL GM nor does he have any offers as such; but he does enjoy being an armchair GM. Find out how he wheels and deals on Facebook or twitter: @HabsFanLeafLand
Be sure to check in with our partners TiqIQ for your Winter Classic Tickets