The Boston Bruins moved up one spot to claim first place in this week's Baker's Dozen, the weekly NHL power rankings as voted by members of The Hockey Writers.
The Bruins (10-2-2, .786 points percentage) were second to the Tampa Bay Lightning last week but moved up despite splitting two road games, defeating the New York Rangers 1-0 before losing 4-2 to the New York Islanders. Tampa Bay lost two of three to the Florida Panthers. The Lightning (10-3-1, .750) dropped to second.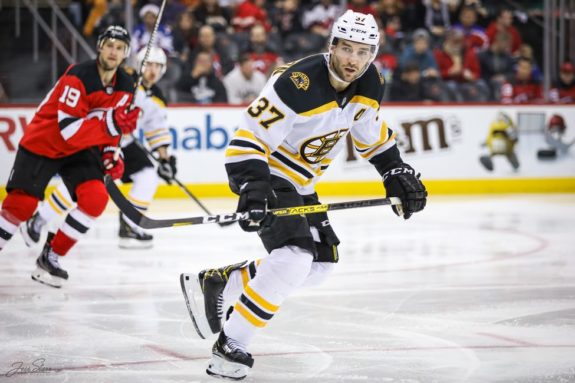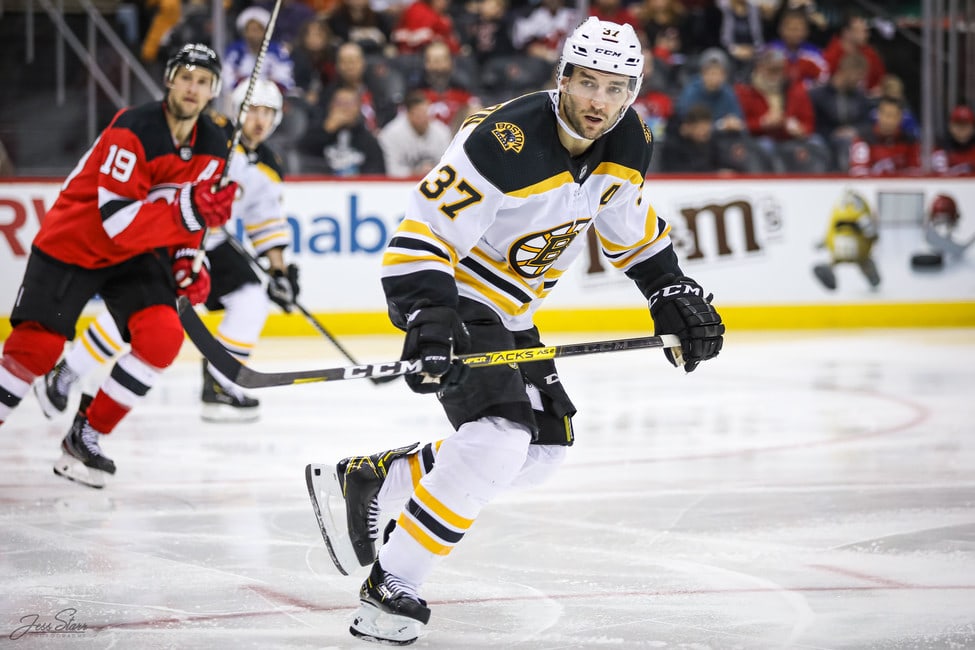 The first-place votes were split among four teams. Boston received five, Tampa Bay and the third-place Toronto Maple Leafs each got three, and Florida got the other two, helping the Panthers jump to fifth place from eighth last week.
The New York Islanders (11th) and Chicago Blackhawks (12th) moved into the rankings; the Dallas Stars and Washington Capitals dropped out.
To create the Baker's Dozen, 13 members of The Hockey Writers staff rank their top 13 teams. The team picked first by a voter receives 13 points, a second-place selection is worth 12, a third-place vote gets 11, and so on down to No. 13, which is worth one point.
Here is this week's Baker's Dozen:

1. Boston Bruins (10-2-2)
Points: 159
Last week: 2
Upswing: Jaroslav Halak, who plays behind starter Tuukka Rask, might be the best 1B goalie in the NHL. He earned his 51st NHL shutout on Friday with a 1-0 road win against the New York Rangers and is 4-0-1 with a 1.38 goals-against average and .938 save percentage this season.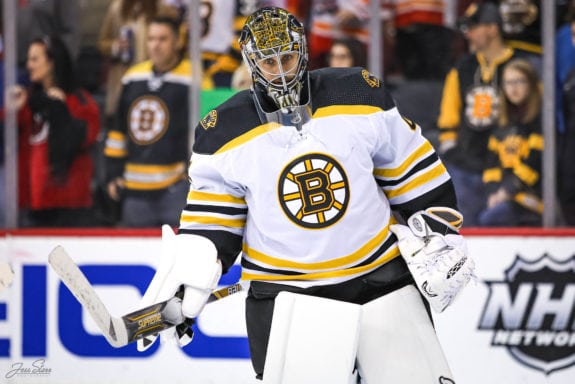 Downturn: The Bruins are still relying on the "Perfection Line" for too much of their offense. Patrice Bergeron, Brad Marchand and David Pastrnak have scored 21 of Boston's 40 non-shootout goals — and Pastrnak missed the first seven games recovering from offseason surgery. Forward Jake DeBrusk, a 19-goal scorer last season, has yet to score.
2. Tampa Bay Lightning (10-3-1)
Points: 140
Last week: 1

Upswing: Any doubts that Steven Stamkos is still a premier player have been put to rest by his fast start. Stamkos, who missed all but a couple of shifts in the 2020 Stanley Cup Playoffs because of injury, leads the Lightning with eight goals in 12 games.
Downturn: The Lightning might need to ride starting goalie Andrei Vasilevskiy more than they would like. Coach Jon Cooper opted to use backup Curtis McElhinney against the Florida Panthers on Monday, but McElhinney allowed six goals on 21 shots in a 6-4 loss. The compressed schedule means Cooper will have to give McElhinney more playing time after Vasilevskiy started 12 of Tampa Bay's first 14 games.
3. Vegas Golden Knights (10-3-1)
Points: 137
Last week: 4
Upswing: Max Pacioretty has carried the Golden Knights' offense. He leads them with eight goals, 58 shots on goal (no one else has more than 36) and 92 shot attempts. Pacioretty's wrist shot is the single best offensive weapon in the Golden Knights' arsenal, and while he's not a shutdown player defensively, he's been on the ice for 15 goals for and seven against.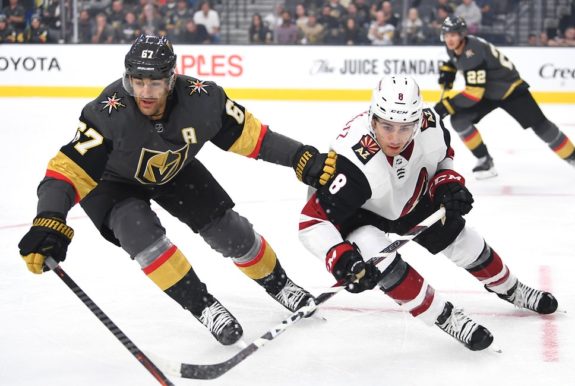 Downturn: Robin Lehner got a five-year contract from the Golden Knights during the offseason but has seen Marc-Andre Fleury take more and more playing time. Lehner, who's day-to-day with an upper-body injury, is 3-1-1 — but he has a 2.96 goals-against average and .896 save percentage.
4. Toronto Maple Leafs (12-3-2)
Points: 135
Last week: 3
Upswing: Auston Matthews has been all but unstoppable through Toronto's first 17 games. He scored again in a 2-1 win against the Ottawa Senators on Wednesday, giving him a league-leading 14 goals – including 13 in his past 12 games – and a 14-game point streak, the longest in the NHL this season. Five of his goals have been game-winners.
Downturn: William Nylander's offense has all but disappeared. Nylander, who plays on the second line, has gone six games without a point after getting 12 (four goals, eight assists) in Toronto's first 11 games. His slump has affected John Tavares, his usual center, who has gone six games without a goal.
5. Florida Panthers (10-2-2)
Points: 134
Last week: 8

Upswing: The Panthers answered any doubters who might have felt their early-season success was fueled by playing weaker teams. Florida went 3-1-0 last week in a four-game stretch that saw them win two of three against Tampa Bay and rally from two goals down for an overtime win on the road against the Carolina Hurricanes on Wednesday, putting them in a tie with the Bruins for the top point percentage in the NHL.
Downturn: Sergei Bobrovsky and Chris Driedger each have a 5-1-1 record, but that's where the similarities end. Driedger has a 2.39 goals-against average, and .924 save percentage; Bobrovsky, in the second season of a seven-year, $70 million contract, has a 3.33 goals-against average and .884 save percentage.
6. Carolina Hurricanes (10-3-1)
Points: 102
Last week: 9
Upswing: Depth forward Brock McGinn has scored seven goals in 14 games, the same number he scored in 68 games last season. His NHL career-high is 16 in 80 games in 2017-18. McGinn is one of four players tied for the team lead in goals, meaning opponents can't focus their checkers on one line.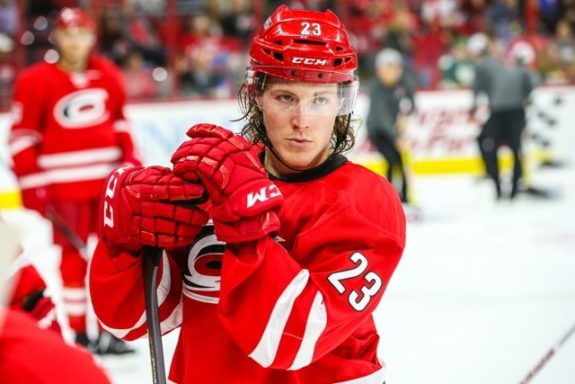 Downturn: James Reimer's win-loss record (7-1-0) is a lot better than his other numbers would lead you to believe. Reimer has won seven of his eight starts despite a goals-against average of 3.10 and a save percentage of .895. Petr Mrazek, who has missed five games with a broken right thumb that required surgery, is skating again, and the Hurricanes hope he'll be back soon.
7. Montreal Canadiens (9-4-2)
Points: 78
Last week: 5
Upswing: The Canadiens lost back-to-back games and then trailed the Toronto Maple Leafs 1-0 entering the third period on Saturday. But goals by Tyler Toffoli and Brendan Gallagher averted a third straight loss and produced a 2-1 victory that sent the Canadiens into a week-long break in a much better frame of mind.
Downturn: Tomas Tatar, Montreal's leading scorer last season with an NHL career-high 61 points (22 goals, 39 assists), has promised to step up his game after being a healthy scratch against Toronto. Tatar had three goals and six points in Montreal's first six games, but just one goal and one assist in the next eight.
8. Colorado Avalanche (8-4-1)
Points: 68
Last week: 6
Upswing: Colorado had a 12-day break because of the NHL's COVID-19 protocol, but the layoff gave No. 1 center Nathan MacKinnon time to heal from a lower-body injury that ended up costing him just one game. MacKinnon opened the scoring Tuesday in a 3-2 road win against the Golden Knights. It was the 10th time in 13 games that the Avs scored first.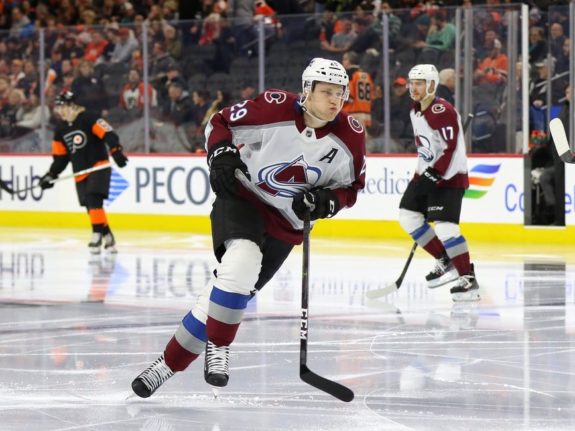 Downturn: The COVID-19 layoff will compress the rest of the Avs' schedule, meaning they'll need a reliable backup behind starting goalie Philipp Grubauer. Pavel Francouz (lower body) is still on long-term injured reserve, leaving rookies Hunter Miska and Adam Werner. Miska is 0-1-1 with seven goals allowed in two starts; Werner has dressed but not yet played.
9. Philadelphia Flyers (8-3-2)
Points: 54
Last week: 7
Upswing: The Flyers spent a week off the ice while players were quarantined under the NHL's COVID-19 protocol, but they had only two games postponed. They expect to dress a full lineup against the New York Rangers at Wells Fargo Center on Thursday and to play the Bruins outdoors at Lake Tahoe on Sunday.
Downturn: Joe Watson retired this week, ending more than five decades of association with the Flyers. Watson played 11 seasons as a reliable, stay-at-home defenseman who was part of Philadelphia's Stanley Cup-winning teams in 1974 and 1975, then remained with the front office and played for the Flyers' alumni team.
10. St. Louis Blues (9-5-2)
Points: 52
Last week: 11
Upswing: Justin Faulk is playing like the defenseman the Blues thought they were getting when they acquired him in a trade with the Carolina Hurricanes before last season. Faulk scored three goals in the seven-game set against the Arizona Coyotes, has matched his total for all of last season with five and shares the league lead in plus-minus with Joel Edmundson of the Canadiens. Ironically, the Blues sent Edmundson to Carolina in the trade for Faulk.
Downturn: St. Louis went 2-for-23 on the power play in the seven games against Arizona, dropping them to 26th in the league at 12.0 percent (6-for-50) for the season.
11. New York Islanders (7-4-3)
Points: 45
Last week: Not ranked
Upswing: Jean-Gabriel Pageau's scoring touch has returned. Pageau scored one goal in New York's first 11 games, then had five goals in the next four, including two to help the Islanders defeat the Bruins 4-2 on Saturday. Pageau's first goal also came against Boston – he scored the only goal in a 1-0 win on Jan. 18.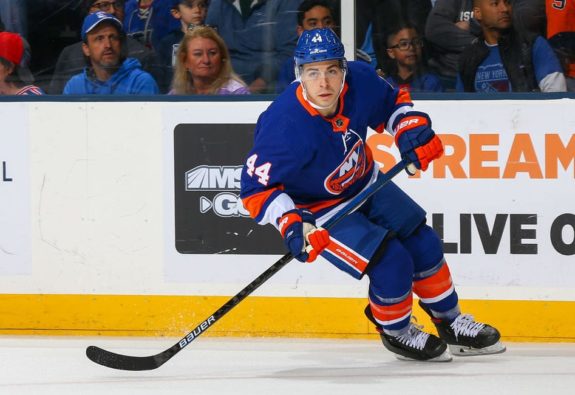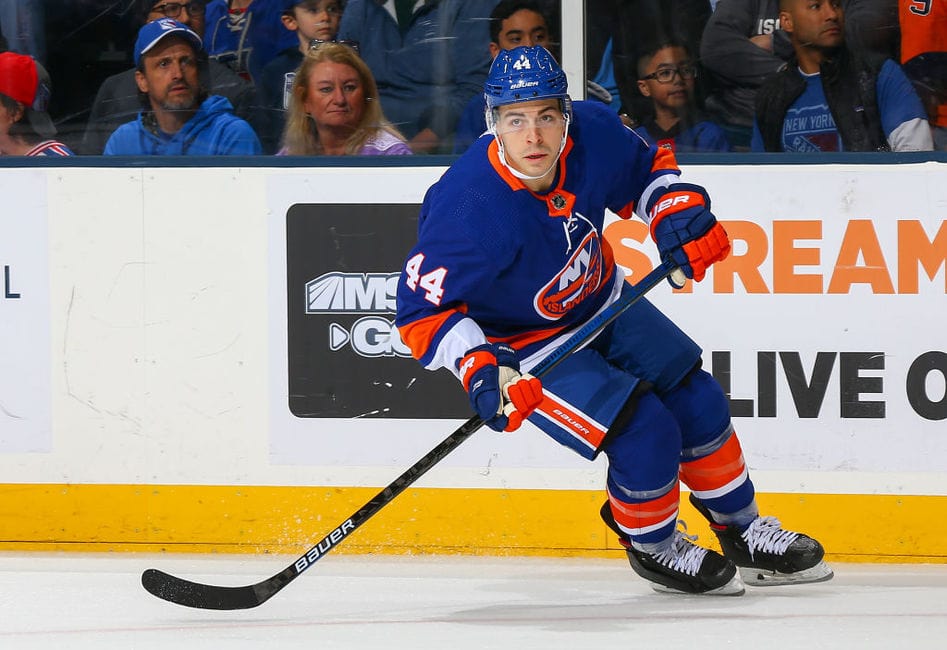 Downturn: The defensive pairing of Nick Leddy and Scott Mayfield is going through some "getting-to-know-you" pains; coach Barry Trotz paired the two after they lost their respective partners after last season. They are both minus-4, and as a duo, they've struggled in their own zone.
12. Chicago Blackhawks (9-5-4)
Points: 44
Last week: Not ranked
Upswing: Kevin Lankinen has staked his claim to the starting job in goal, eliminating a major preseason question mark. Lankinen, who had not played an NHL game before this season, is 7-2-3 with a 2.29 goals-against average and .931 save percentage after making 29 saves in a 2-0 win against the Detroit Red Wings on Wednesday. It was his first NHL shutout.
Downturn: The Blackhawks have been outscored 35-26 at 5-on-5 — they scored one power-play goal and one empty-netter against Detroit. Only four teams have allowed more goals at 5-on-5.
13. Winnipeg Jets (9-6-1)
Points: 20
Last week: 12
Upswing: Neal Pionk has made Winnipeg fans forget about Jacob Trouba, the defenseman they traded to the Rangers on June 18, 2019. Pionk, who came from the Rangers in that trade, scored his second goal of the season Wednesday in a 3-2 loss to the Edmonton Oilers and is tied for fifth in the NHL among defensemen with 13 points.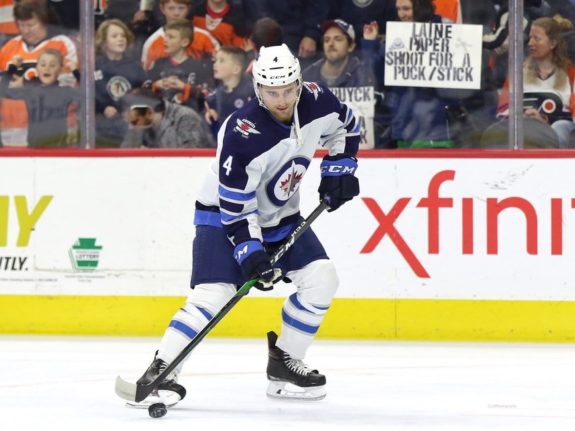 Downturn: The Jets may regret the points that got away because they got sloppy in the final seconds of regulation. Winnipeg has lost twice at home in the final 10 seconds of the third period, including a 2-1 loss to the Ottawa Senators on Saturday when poor communication led to a goal by Ottawa's Brady Tkachuk with 8.2 seconds remaining.
Also receiving points: Edmonton Oilers (9), Washington Capitals (5), New Jersey Devils (1)
Dropped out: Dallas Stars, Washington Capitals
---
---
Longtime NHL writer and editor. Covered first NHL game in 1975 (and hundreds since). Have done several books, hundreds of magazine/newspaper/online stories. Big fan of hockey history.