Wednesday afternoon, Blackhawks fans finally got the news they have been expecting all offseason. The team announced duel eight-year, $84 million contract extensions for captain Jonathan Toews and Patrick Kane. The deals smooth out to $10.5 million per season, a tad bit higher than the hometown discount most expected Toews and Kane to sign for. Especially given the 'Hawks tight cap situation, many are wondering if their days of being a dynamic team in the league are numbered before they have to get rid of core players such as Patrick Sharp, Bryan Bickell, or Brent Seabrook to make room for the pricey Toews and Kane extensions.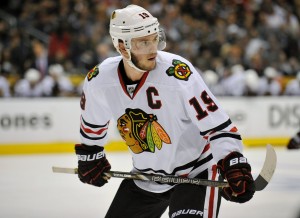 Following the new deals, the 'Hawks will sit just $3 million under the cap come the 2015-16 offseason with key players such as Brandon Saad, Nick Leddy, Johnny Oduya, and Marcus Kruger becoming free agents. However, the cap is expected to climb near $75 million for the 2015-16 season and beyond, which is when the Toews and Kane extensions kick in. Each has one final year remaining on their current contracts worth $6.3 million per season.
Toews and Kane are now under contract with the Blackhawks through the 2022-23 season. Each has spent their entire National Hockey League careers with Chicago and indicated that they want to end their careers together in Chicago. Despite the price, if there is any duo in the league that is worth the max cap, Toews and Kane would no doubt be that duo. The pair alone brought the 'Hawks from a cellar team to three points out of the playoffs in their rookie seasons. The following year when Toews was named captain of the team and Kane the recipient of the Calder Cup, the Blackhawks reached the Western Conference Finals.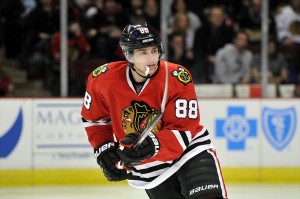 Since Toews, 26, and Kane, 25, joined the team seven seasons ago, Chicago has reached the playoffs six times and captured two Stanley Cups. In the nine years prior to the duo coming to Chicago, the Blackhawks had failed to make the playoffs eight times and had not once gotten out of the first round of the playoffs.
Toews and Kane have revitalized hockey in Chicago in a way nobody could have expected. It's about time they got paid for it, whether it ends up breaking the bank or not.