Counting down the top 10 storylines to watch as the 2012-13 NHL Season unfolds.
10. Evander Kane Watch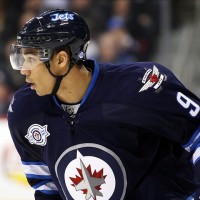 Drafted 4th overall in the 2009 NHL Entry Draft, the former Vancouver Giants' star Evander Kane has been at the centre of controversy early in his career. Putting his talented hockey skills aside, Kane has made headlines on several occasions after bouts of questionable decision-making spurring rumours that the Winnipeg Jets' forward could be on the trade block. After an unsuccessful showing in the Kontinental Hockey League (KHL) during the lockout where his Minsk Dynamo club eventually released the NHL star, Kane prepares for a shortened NHL season in hopes of revivifying his name to good order. In a dozen KHL games, Kane recorded a mere assist and racked up 47 penalty minutes (including a suspension).  Will Evander Kane focus his energy and make headlines for all the good he does on the ice? Only time will tell but Evander Kane has all the skill in the world to become one of the NHL's next great players.
9. Taking the Next Step
Every year has its breakout candidates and despite playing 34 less regular season games, this season will have its own feel-good player performances.  The pressure will be turned up on several young players to finally take the next step and it could be a big season from several players drafted from the 2006 NHL Entry Draft. Nearing almost a half-decade of NHL experience, Carolina's Jordan Staal (2nd overall, Pittsburgh), Columbus' Derick Brassard (6th overall), Islanders' Kyle Okposo (7th overall), Winnipeg's Bryan Little (12th overall, Atlanta), and St. Louis' Patrik Berglund (25th overall) have all played over 270 games each but none have cracked the 60-point milestone yet.  Look for this quintet of 2006 1st round draftees to surpass that elusive milestone joining fellow draft classmates in the 60-plus point club that includes Jonathan Toews (3rd, Chicago), Nicklas Backstrom (4th, Washington), Phil Kessel (5th, Boston), Chris Stewart (18th, Colorado) and Claude Giroux (22nd, Philadelphia).
8. Lockout and parity complicates playoff teams
The shortened season caused by the frustrating and long drawn out Collective Bargaining will be intensified as each individual game carries more importance with less room for failure.  One long win streak or an extensive stretch of loses can make or break a team this season especially considering the games are limited to strictly conference matchups. Managing lineups and ice time will become vital to ensuring that teams are well-rested. The condensed schedule places more importance on goaltending and the team with a strong crease and ability to manage their goaltending starts could impact the success of a team's season. With so many factors influencing the outcome of a single game and the value of each win, it goes without saying that the team that experiences the fewest bumps along this shortened season will end up on top of the regular season standings.
7. Impact rookies
The shortened training camps places many top prospects into a difficult situation.  Taken right from the middle of their seasons, NHL prospects competing in training camps are limited in numbers to those that can truly challenge for a roster spot.  The Calder rookie race has the potential to become one of the closest battles in recent years with several of the world's top prospects slated to join their NHL teams. The St. Louis Blues have long awaited the arrival of Vladimir Tarasenko and he has arrived with the expectations that he will contribute to a top-six scoring line immediately.  Mikael Granlund will be given every opportunity to play in the second line centre slot and with his AHL success the Wild will provide him with significant ice time.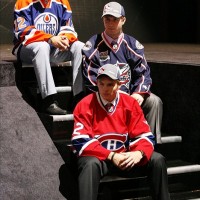 Additionally, Jonathan Huberdeau (Florida Panthers), Gustav Nyquist (Detroit Red Wings), Jakob Silfverberg (Ottawa Senators), Sven Baertschi (Calgary Flames), Dougie Hamilton (Boston Bruins), Brendan Smith (Detroit Red Wings), Mark Scheifele (Winnipeg Jets), Ryan Strome (New York Islanders), Brandon Saad (Chicago Blackhawks) and Chris Kreider (New York Rangers) all have the skill and drive to challenge for the Calder Trophy.  The extensive list of potential all-star rookies does not end there as top pick Nail Yakupov (Edmonton Oilers) will certainly make his team and Alex Galchenyuk (Montreal Canadiens), Morgan Rielly (Toronto Maple Leafs) and Mikhail Grigorenko (Buffalo Sabres) all enter camp with the intention to stick with the big club. Let the Calder Trophy sprint begin!
6. Leafs turned over
The hockey world (or self-proclaimed "hockey world" in Leaf-land) was shocked last Wednesday with the news of Brian Burke's firing. Toronto's General Manager position was not vacant for long, as long-time friend and prodigy of Brian Burke, Dave Nonis took over at the helm. Following the hiring, Nonis explained that he intends on being a patient GM and will carefully analyze each move in the hockey operations department. The terms "patience" and "Toronto" have rarely been used together especially within the media and among a growingly frustrated fan-base.  Will Toronto improve their goaltending issues by trading away the few top prospects the team has? Is Randy Carlysle the right man to stand behind the bench to attempt to right this ship? Does ownership truly feel this team is close to being a playoff contender? Most importantly, is the Leafs' firing of Brian Burke the right move for long-term success of this franchise?  At this point, too many questions are left unanswered and how Nonis and his team progresses over the course of this season will inform the public of this franchises' new direction.
5. Upcoming UFA Class
The 2013 Unrestricted Free Agent class is an appealing group of impact players especially in comparison to last year's bleak crop. Teams will have an important decision to make rather quickly on their cornerstone players' futures with a few options including re-signing them to a new deal, trading their rights or waiting until the offseason to discuss further courses of action.
Headlining the 2013 UFA crop include Flames captain Jerome Iginla, Hurricanes and Capitals one-year experiments Alexander Semin and Mike Ribeiro, Ducks duo Corey Perry and Ryan Getzlaf, Leafs' Joffrey Lupul, Bruins' Nathan Horton, Devils' Travis Zajac, Sharks' Ryane Clowe, Panthers' Stephen Weiss, as well as Stars' forwards Brenden Morrow and Derek Roy.  In addition, several veteran NHL players will become available that remain serviceable and names like Teemu Selanne, Jaromir Jagr, Andy McDonald, Daniel Alfredsson, and Patrik Elias will be coveted in the offseason.  On the blue line, Alexander Edler Kimmo Timonen, Sergei Gonchar, Mark Streit, Ryan Whitney and Robyn Regehr are still all very valuable to NHL teams looking for experience and mentorship. The decisions to keep or let these high calibre players walk can significantly alter the future of a franchise and with so many eye-catching players available the contract demands could be high.  Stay tuned.
4. Value of Oil on the Rise?
With three consecutive 1st overall selections allowing the Edmonton Oilers to draft Taylor Hall (2010), Ryan Nugent-Hopkins (2011) and Nail Yakupov (2012), there are large expectations for the guys wearing copper and blue entering this season. With the trio of Hall, Nugent-Hopkins and Yakupov joining fellow first round picks Sam Gagner (2007, 6th overall), Jordan Eberle (2008, 22nd) and Magnus Paajarvi (2009, 10th) there is an enormous amount of optimism, especially after the strong start from several Oilers in the AHL during the lockout.  The past six months have been extremely promising for the Oilers after the team won the bidding war on highly coveted free agent defenseman Justin Schultz, filling a much needed hole on their young roster. The real cherry on top came after Schultz tore up the American Hockey League in his first professional half season netting 18 goals and 48 points (34 games) finishing second to Oilers' teammate Jordan Eberle (25 goals and 51 points) among all AHL skaters (forwards and defensemen). The Oilers have stacked their lineup through the draft but the team is desperately seeking on-ice success. The waiting period is over. It is time to climb the standings.
3. Will running Wild pay off?
After Minnesota Wild GM Chuck Fletcher scooped up the two biggest fish in last summer's free agency period in former Devils' forward Zach Parise and Predators' defenseman Ryan Suter expectations have skyrocketed in an ultra-competitive Northwest Division. Dropping over $15 million on Parise and Suter puts a tremendous amount of pressure on a franchise that has struggled to take the next step.  All eyes will be on the Minnesota Wild to see how they perform against the always competitive Vancouver Canucks, improving Edmonton Oilers and Colorado Avalanche. With Parise and Suter joining the Wild and top rookie Mikael Granlund finally making the trek to North America, Minnesota is set up with a deep roster on paper.  Now, can they meet the lofty expectations on the ice?
2. Luongo in Limbo
Kudos to Canucks' goaltender, Roberto Luongo, on upholding his professionalism as he continues to be the scapegoat for Vancouver's recent playoff failures. Being displaced by a younger goaltender after countless winning seasons cannot be easy for Roberto Luongo but he has said and did everything right in a very difficult situation. Luongo's time in Vancouver has obviously expired and it has become clear that the page is about to turn to the next chapter in his hockey career. What NHL jersey will Roberto Luongo don next? How much will his future NHL team pay for the rights of this former Hart Trophy winner? Those are just two highly anticipated questions that will be answered sooner than later.
1.      Lidstrom-less Red Wings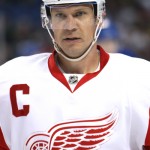 As NHL teams prepare for a shortened training camp, no team will experience a bigger loss than the Detroit Red Wings after the announcement last spring that the 20-year veteran and future Hall of Famer, Niklas Lidstrom, was retiring. After losing Rafalski a year earlier and sending out Brad Stuart, the Red Wings' blue line lost a lot of experience and enters the 2012-13 NHL season with a much different look in front of goaltender Jimmy Howard. Following the newly constructed winged-wheel defense core will be one of the more interesting storylines of the upcoming season and replacing the poise, class and worldly skill left when number 5 departed Motor City will be virtually impossible.
Follow @RossyYoungblood on twitter for all your hockey news and prospect updates.