In the third edition of the series going over the top 10 overpaid players at each position, we now look at the wingers. Last year's list featured three players who are now retired and more on very cheap new deals. How will the players on this list turn out next season? We will find out, as this list will take into account cap hit, contract length, stats this season, and contribution to their team.
---
---
10. Jakob Silfverberg ($5.25 million AAV)
The first player here is a familiar face as Jakob Silfverberg also appeared on this list in 2021-22, but this time in a different spot. The Anaheim Ducks have had horrible injury luck and a horrible season in general, leading to many regressions. This veteran winger is one of them.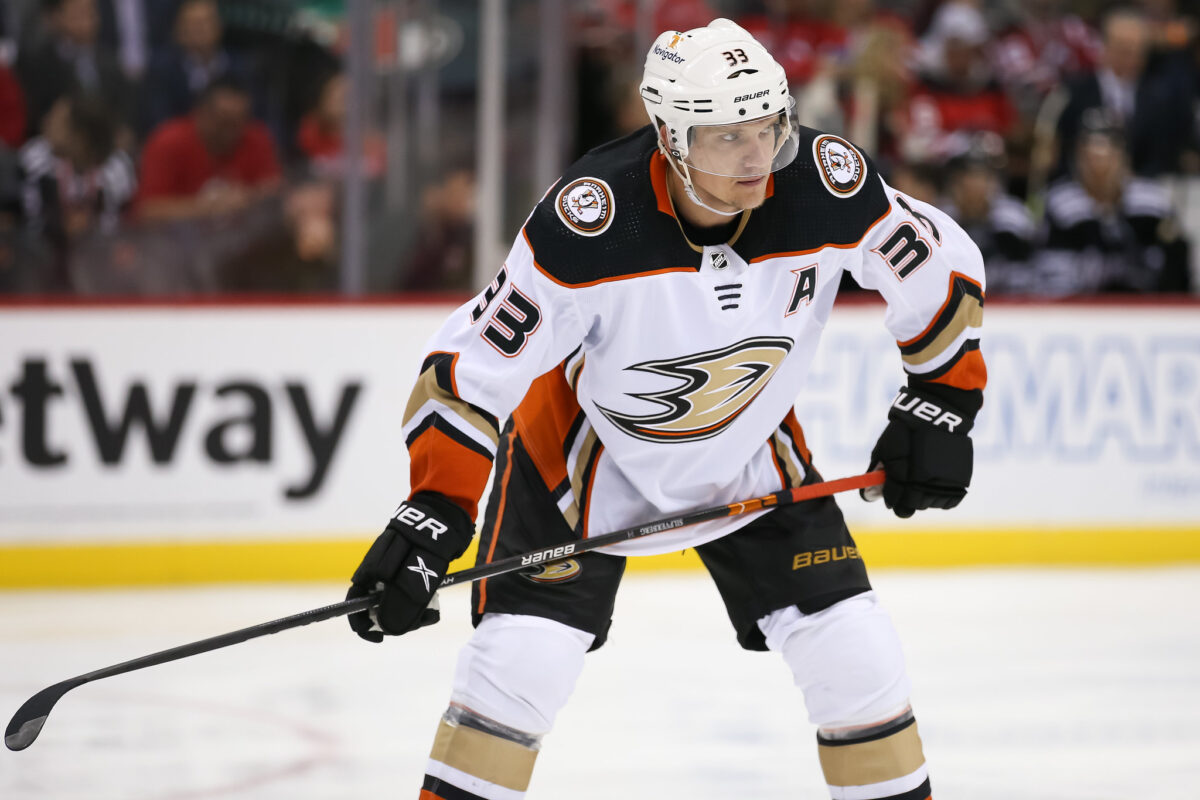 The 32-year-old is one year closer to the end of his deal at a cap hit of $5.25 million average annual value (AAV). Fortunately for the Ducks, they don't have to worry about that as they are one of the very few teams with tons of cap space to spare and they aren't in contention for anything except the first overall pick at the 2023 Draft. He is the second-highest-paid forward on the team and has scored 10 goals and 22 points in 67 games this season in a third-line role.
9. Josh Bailey ($5 million AAV)
Josh Bailey's fall has been pretty hard this season as he has lost favour in New York with the coaching staff. He has logged the fewest minutes in a season since his 2011-12 campaign and his offensive production is way down. Based on the PDO stat that calculates luck based on the shooting percentage and save percentage of his team while he is on the ice, he is actually lucky. His numbers haven't indicated that, as he has under a 49 percent Corsi rating at even strength and was demoted before his injury.
---
Latest News & Highlights
---
Bailey has spent a lot of time in the bottom-six and he is one of the veterans the New York Islanders would likely want to move on from. Fortunately he is one of the only highly-paid forwards without any sort of no-trade or no-move clause, but still has one more year left at $5 million AAV. For scoring just eight goals and 25 points in 61 games, his contract isn't good anymore. One upside to him is that he continues to play a very clean game and has just one minor penalty all year.
8. Anthony Mantha ($5.7 million AAV)
The Washington Capitals continue to feel the effects of this lost trade that brought Anthony Mantha from the Detroit Red Wings a few years back. He was expected to be an effective top-six winger who can play physically and score, but continues to struggle offensively and is in dire need of a change in scenery. It's no secret the Capitals have been trying to move him, and so far they haven't been able to do so for a deal they like.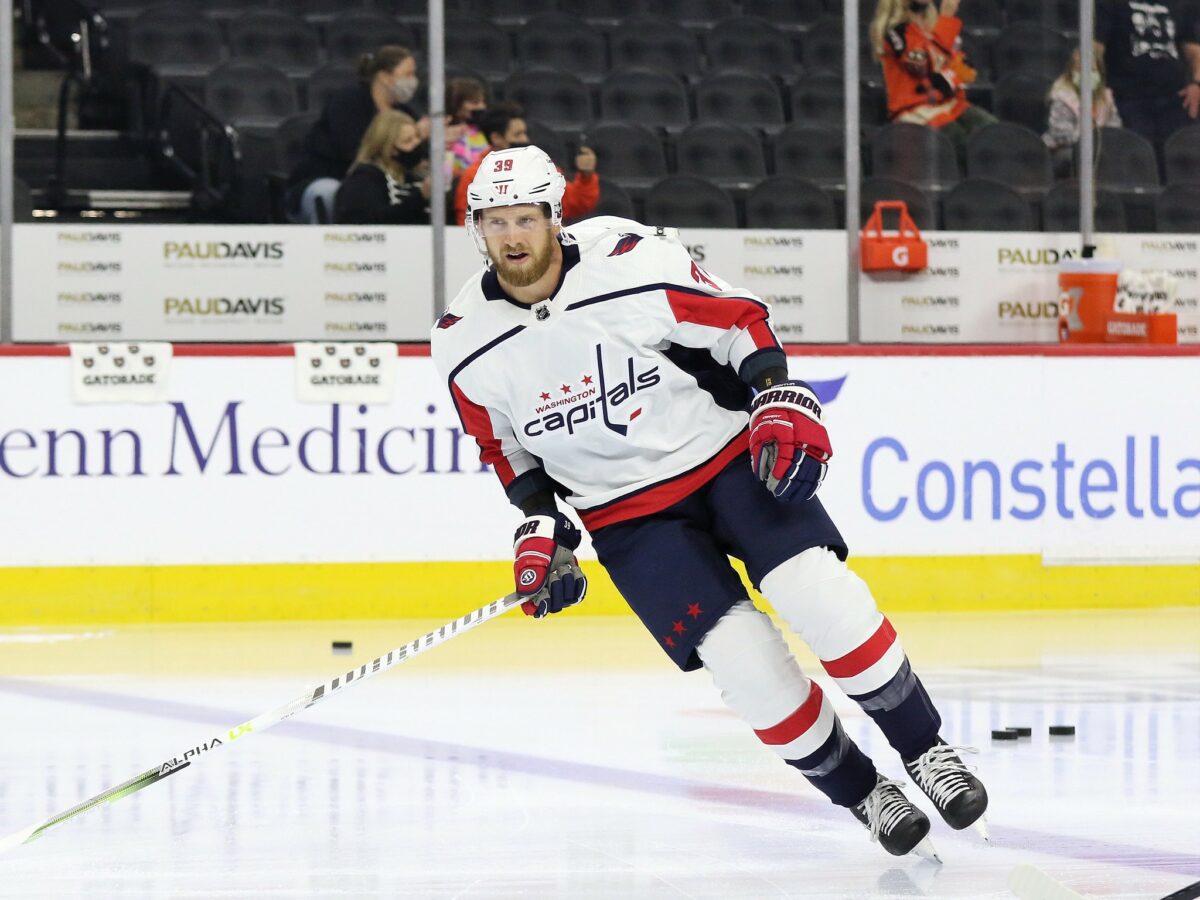 Mantha has been a healthy scratch at times which isn't a good sign for a 28-year-old who was nearly a point-per-game player in 2019-20 and someone who is eating up $5.7 million AAV in cap space. He still has one more year before becoming an unrestricted free agent (UFA) and part of his lack of production is why the Capitals are on the outside of the playoffs looking in this season. The 6-foot-5 forward is playing 14:17 per game and has just 10 goals and 26 points in 61 games.
7. James van Riemsdyk ($7 million AAV)
Known as one of the most consistent goalscorers that would always provide his team with 20-plus goals, James van Riemsdyk's offence has somewhat dropped off this season under a new head coach. Since John Tortorella preaches hard defensive hockey, we should have seen this coming. But van Riemsdyk also hasn't played all of the games to this point.
Related: Top 10 Overpaid Centers in the NHL in 2022-23
He and the Philadelphia Flyers have not been very productive at all on the power play which has hurt van Riemsdyk's numbers as well. In four of the past five seasons, he's had at least eight power-play goals. This season he has just two. The $7 million player is in the final year of his contract and is going to become a UFA at age 33. He has 10 goals and 25 points in 47 games, and with better linemates on a better team could still produce at a higher rate. But since he is a middle-six winger at best and isn't doing what he's known for this season, he makes this list in a similar spot to last year's.
6. Andreas Johnsson ($3.4 million AAV)
Andreas Johnsson is a new addition to this list because he isn't paid a whole lot in comparison to most of the overpaid players. Someone being paid under $4 million AAV really has to be ineffective or play poorly to get on here and he has done just that. The New Jersey Devils were so unimpressed by how he performed in training camp that he was waived and spent all but two games in the American Hockey League (AHL). In the two games he played with the Devils, he averaged under five minutes of ice time.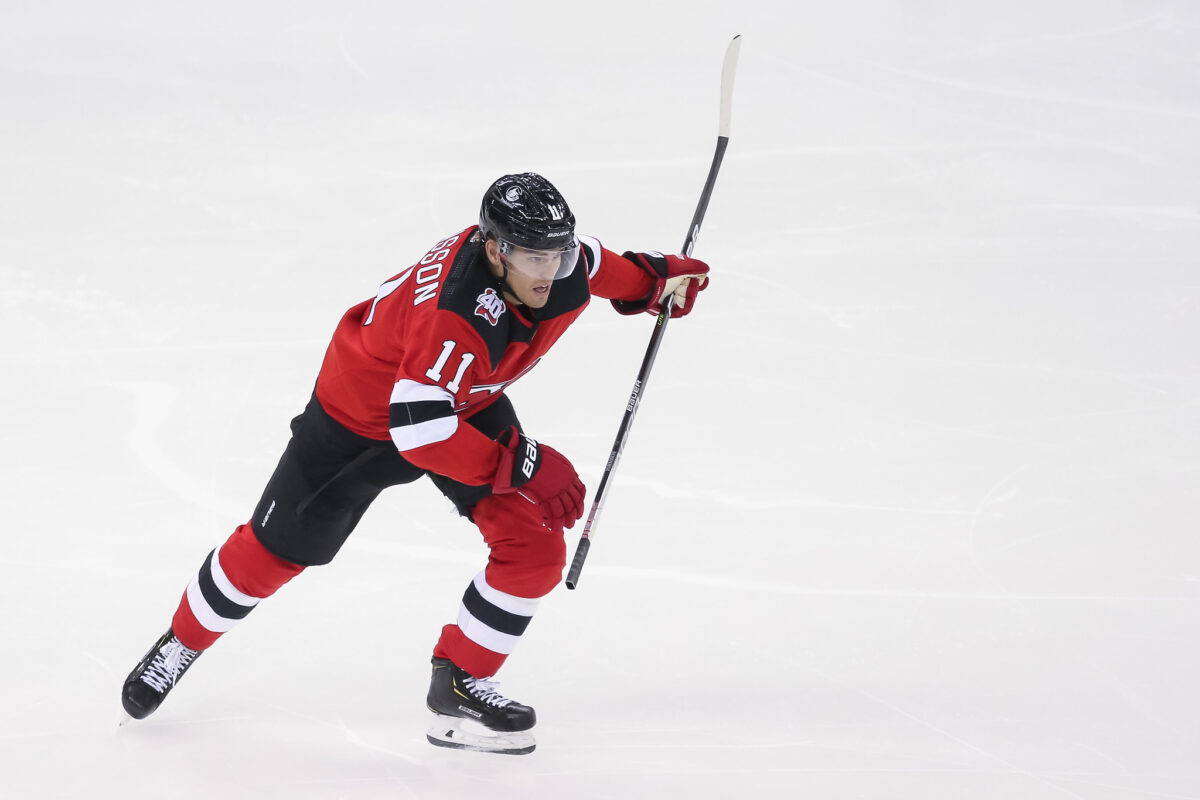 The 28-year-old was thrown into the Timo Meier trade with the San Jose Sharks and is actually getting playing time with the lack of bodies they have. In nine games with the Sharks, he has three assists. Seeing as he was outplayed by so many on the Devils for most of the season while being paid a middle-six winger's salary, he had to be among these players as that's a waste of $3.4 million. His contract is up at the end of this season, so maybe Johnsson will be able to get a prove-it deal with someone in the offseason.
5. Jakub Voracek ($8.25 million AAV)
There's not much to go on this season for Jakub Voracek, but in any case, he's not worth $8.25 million AAV. He didn't make the list last year, but that was due to his health and contributions offensively. The Columbus Blue Jackets are a complete mess this season due to injuries, and Voracek's didn't help the cause.
The veteran has never been known for scoring a ton of goals, but he could at least chip in a decent amount in the past. Between 2012 and 2019 he hit the 20-goal mark in a season six times. Over the last 143 games he has just 16 goals, one coming in 11 games this season. Though Voracek is still able to pass the puck and assisted on five goals, his ice time was down by a minute and a half from last season and he needs to be playing near a point per game to not be considered on a bad contract, especially at his age. He also has one more year left on his deal.
4. Patric Hornqvist ($5.3 million AAV)
The Florida Panthers have had a tough season and it is because of contracts like Patric Hornqvist's. He is a fourth-liner at best and is being paid far too much to not be chipping in at all offensively or defensively. Though his PDO is very low and he has been very unlucky in that regard, the veteran has scored just one goal and three points in 22 games this season.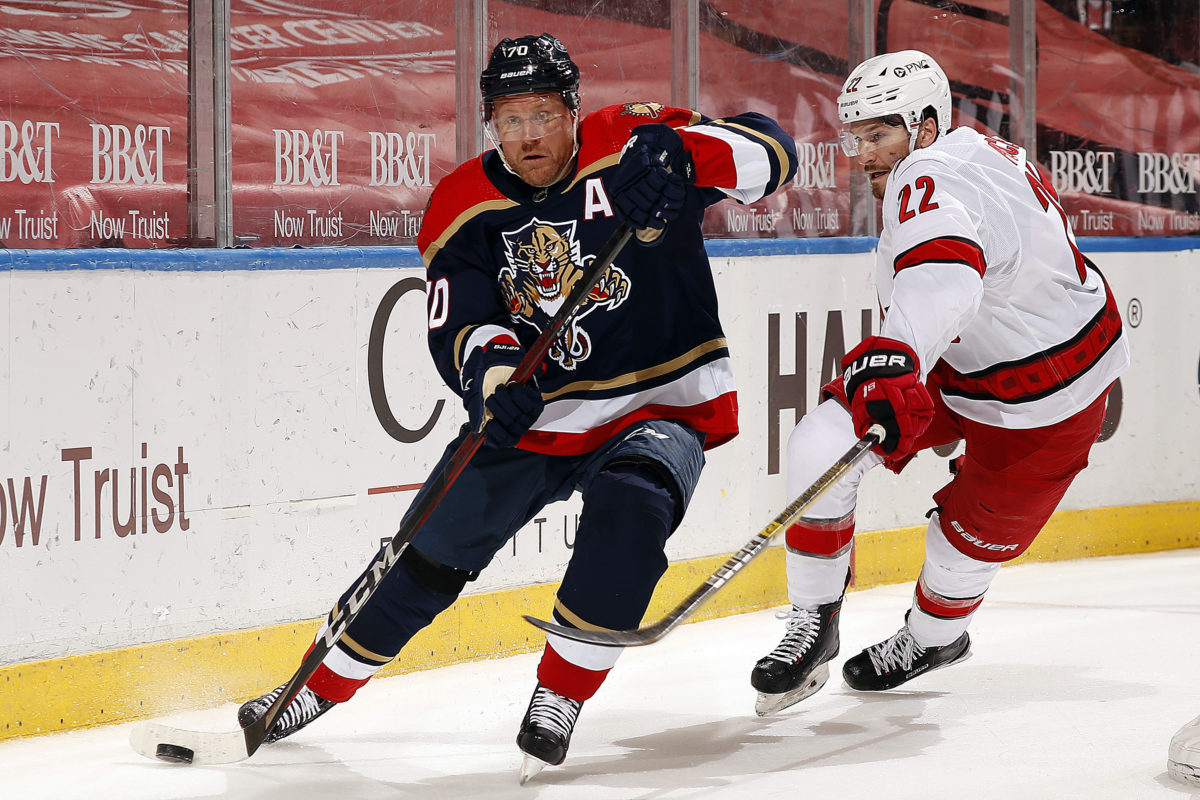 Hornqvist and his massive contract handcuffed the Panthers this season. He has logged over 10 minutes of ice time in just eight of his 22 games this season and is averaging just over nine minutes per game. He's hardly a power-play contributor anymore and doesn't kill penalties. The good news for the Panthers is that he is a UFA at the end of the season and has been on the injured reserve for a while now.
3. Brendan Gallagher ($6.5 million AAV)
Brandan Gallagher once again makes this list as he has regressed even further from his poor 2021-22 season. His contributions offensively when he was in the lineup were abysmal and it appears as though he has changed his game up this season. The 30-year-old has played a much less physical game in the 25 games he's suited up for as opposed to every other season of his career.
He has four goals, five assists, and just 11 hits. But what really makes this contract so bad is that he still has four more years left at $6.5 million and it only looks like things are getting worse. He can't stay healthy which is impacting the style of play that has made him effective in the past. He is a third-liner at best and will only create a barrier the Montreal Canadiens have to jump over as they continue their rebuild.
2. Zack Kassian ($3.2 million AAV)
The Edmonton Oilers dodged a massive bullet here despite using draft picks to move Zack Kassian. The tough guy has been nearly completely ineffective this season with just two goals in 50 games and far fewer hits than he should be delivering in the role that he plays. He plays no special teams and also logs fewer than 10 minutes of ice time on one of the worst and most inexperienced teams in Arizona this season.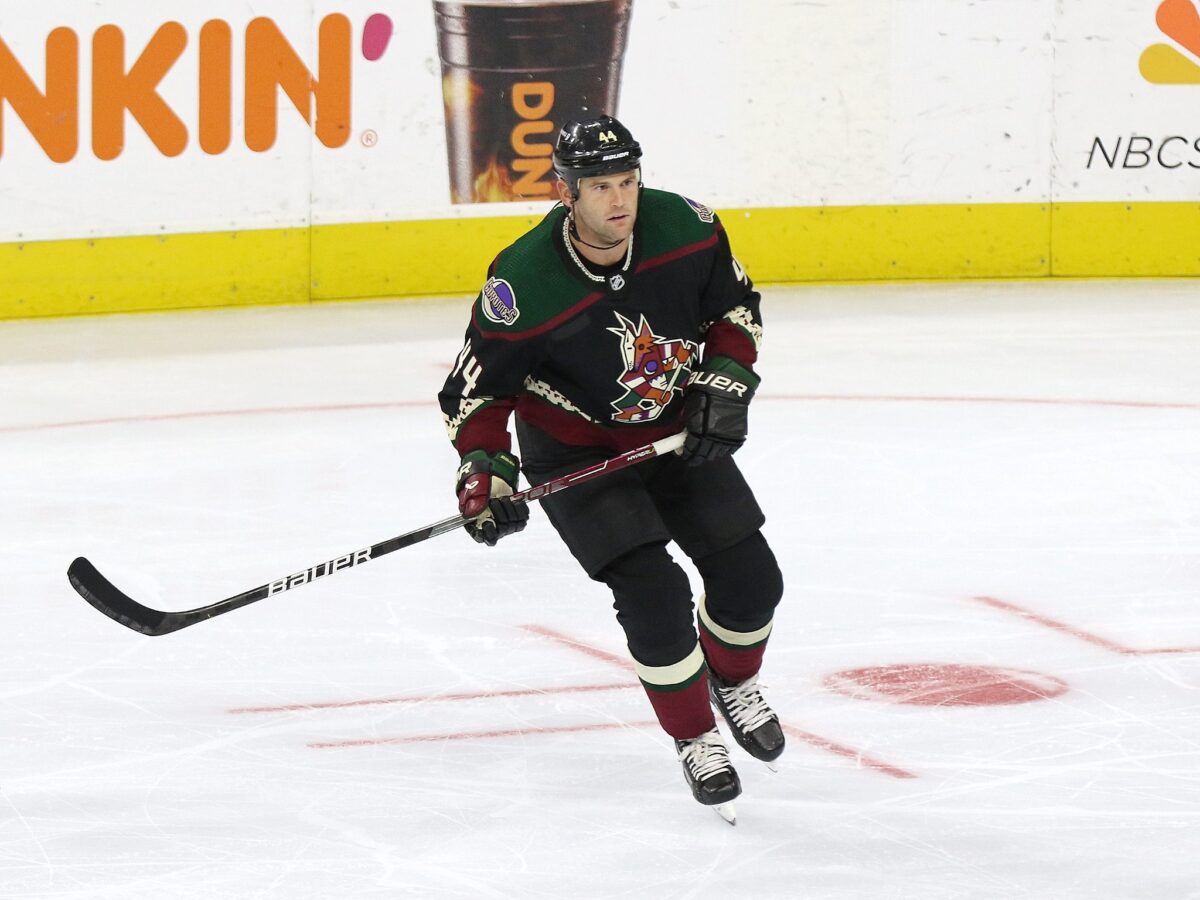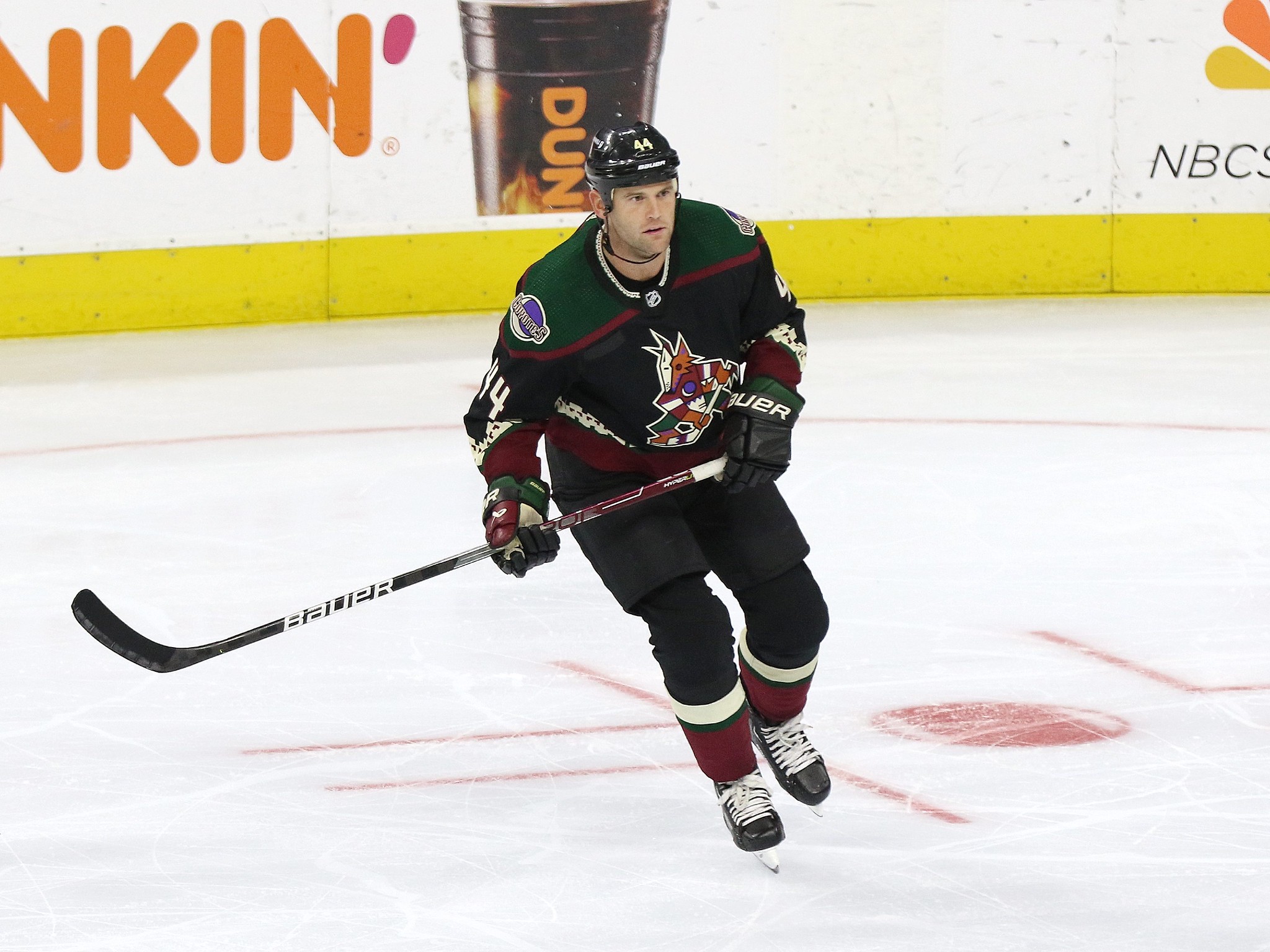 Kassian has an abysmal 38.5 Corsi percentage this season at even strength and is a minus-18 despite playing so few minutes. Even though he only has a cap hit of $3.2 million AAV for this season and next, nearly any player would be more effective than him this season from the NHL or AHL.
1. Milan Lucic ($6 million AAV)
You knew this was coming and had to be waiting for just how high Milan Lucic was going to be on this list. When you think of overpaid players in the NHL, not only wingers, his name comes up at the forefront of the conversation every time. The era of the big, slow, tough guy is over. He can't keep up because his foot speed is so slow and even though fighting is still a key part of the game, players on league-minimum contracts can fulfill that role.
An added bonus to Lucic making about $5 million more than he should per season is that he had a full no-trade/no-move clause up until last year where he had to pick eight teams he could be traded to and 10 teams he could be traded to this season. The 34-year-old has been a healthy scratch at times this season, has logged the fewest minutes per game in a season in his entire 16-year career, and has just five goals and 11 points in 66 games.
Any surprises above? Let me know in the comments if you agree with the list or who should be switched around.
---
---