Mattias Ekholm's recent play is bringing back good memories of when Chris Pronger patrolled the Edmonton Oilers' blue line. He's also helping fans such as myself move on from July 3, 2006, when Pronger was traded to the Anaheim Ducks after leading the Oilers to Game 7 of the Stanley Cup Final in 2006. That trade was unexpected. It also stung for a long time. The Oilers may have finally found a replacement for him when they traded for Ekholm just before this season's trade deadline on Feb. 28.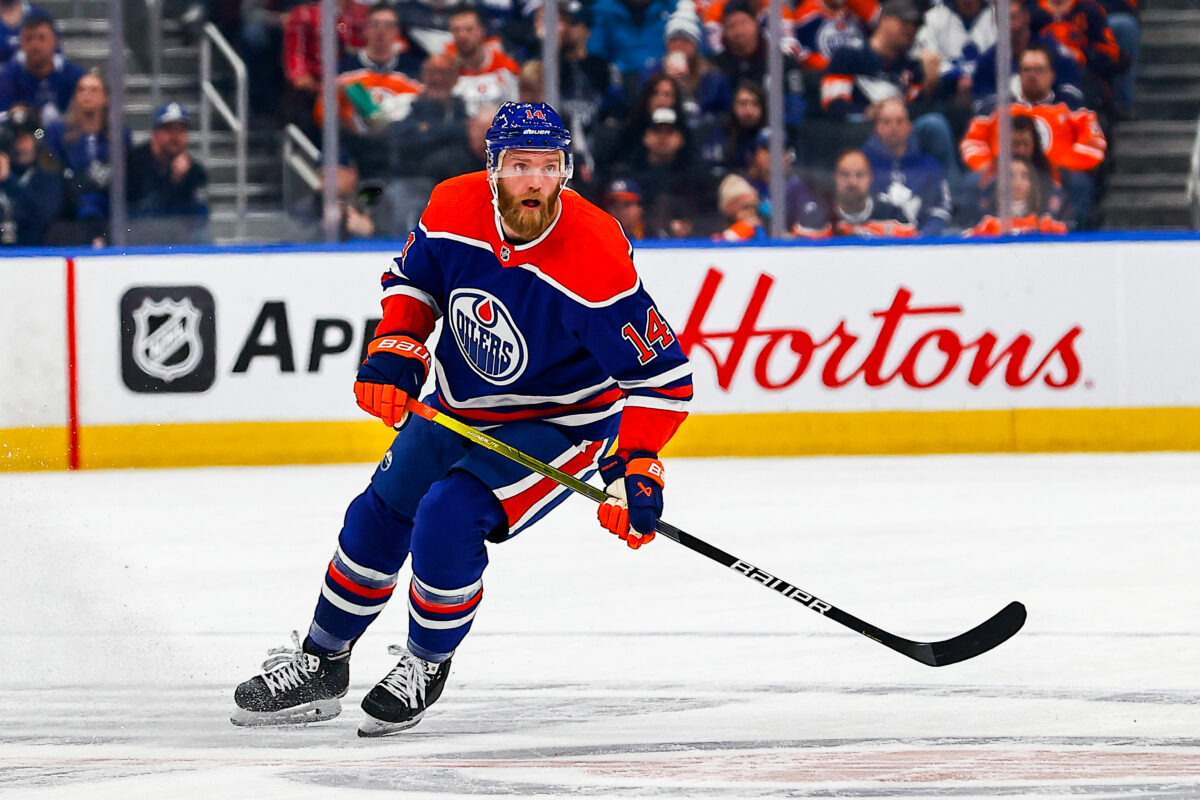 Ekholm is everything Oilers' fans could've hoped for when they shipped Tyson Barrie, Reid Schaefer, and draft picks to the Nashville Predators in exchange for the talented defenceman. NHL insiders may have known just how good Ekholm was during his time in Nashville, but now Oilers fans get to see firsthand just how talented the 32-year-old is.
Ekholm Making an Immediate Impact With the Oilers
In his first eight games with the Oilers, Ekholm is already a plus-13 in the plus/minus column. He's helped steady Evan Bouchard's game, take pressure off the entire defensive core by playing tough minutes, and display a calm steadiness in high-pressure situations.
---
Latest News & Highlights
---
Many are already calling Ekholm and Bouchard the number-one defensive pair on the Oilers. This could very well be true. Steve Konroyd of the NHL Network gives an excellent take on Ekholm and the positive impact he's had on Bouchard and Darnell Nurse.
Is Ekholm Really As Good As Pronger?
That's a tough question to answer immediately because Pronger is an NHL Hall of Fame defenceman with a Stanley Cup championship under his belt. However, Ekholm is most likely the best defenceman the Oilers have had since Pronger. He may not put up the offensive numbers that Pronger did during his time with the Oilers, but Ekholm has a similar presence and demeanor out on the ice that commands respect.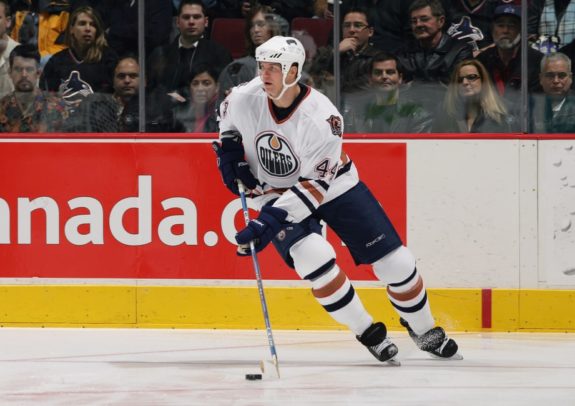 And it seems Ekholm's influence has rubbed off on his teammates. You may not be able to see things such as leadership, calmness, and character on the stat sheet but you can feel it when you see great players on the ice. Connor McDavid and Leon Draistail have it, and Ekholm, like Pronger, has it too.
Ekholm and His Family Are Excited to Be in Edmonton
In a March 17 interview on 630 CHED's Oilers Now, guest host Brenden Escott asked Hockey Night in Canada's Elliotte Friedman about his thoughts on Ekholm. Friedman mentioned that "Ekholm was a hugely popular teammate in Nashville. And he has a sterling reputation for what kind of person he is. The other thing that helps is he has term (on his contract), and his family came with him."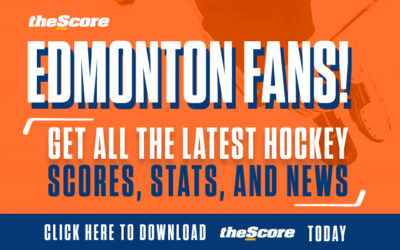 When Friedman interviewed Ekholm in Toronto recently, he mentioned how Ekholm really hit it out of the park with Edmonton fans by telling everybody how happy his wife was that he was going to Edmonton because of the snow and everything. Friedman went on to add, "It's very clear he (Ekholm) embraced this (move) on and off the ice. He sees how happy the fans are to have him and how happy the Oilers are to have him-all those guys know how good he is. He's a really good skater. He's a really smart player. (Edmonton) could have gone in a lot of different directions, and early on (Ekholm) looks like a home run."
Ekholm: Just What the Doctor Ordered For the Oilers
Fans and pundits were lamenting the loss of Adam Larsson to the Seattle Kraken in July 2021. And even though the team has picked up some capable defencemen over the past two seasons such as Duncan Keith and Brett Kulak, there's really no comparison to what Ekholm means to the team. He adds the grit and steadiness that the Oilers lost with Larsson and a confident veteran presence that gives players and fans a reason to believe. In his eight games with the Oilers there are only two where the team resorted to old bad habits – the 7-5 loss against the Winnipeg Jets on March 4 and the 7-4 loss to the Toronto Maple Leafs on March 11. Other than that, every game the Oilers have played with Ekholm you get the sense that the team can actually batten down the hatches and hold a third-period lead.
Related: Oilers' Ekholm Acquisition Has Instant Impact, Long-Term Benefits
Ekholm might be the missing link the Oilers have needed to get over the hump and make it to the Stanley Cup Final in 2023. He is definitely a feel-good story for Oilers general manager Ken Holland, head coach Jay Woodcroft, and the 2022-23 Oilers. Can he help get them to the Final like Pronger did in 2006? I wouldn't bet against him.
---
---