Fans of the NHL waited for what to them seemed like eons and finally on July 19 the league released its 2013-14 schedule for all 30 teams. Some of the dates of games (of the outdoor variety) were already made public, but the rest of the dates and times were finally revealed and everyone scrambled to scroll through their favorite teams' respective schedules, planning which games they want to attend.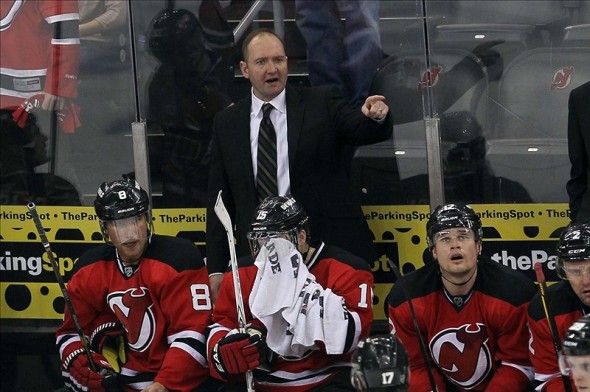 For fans of the New Jersey Devils there is a lot to look forward to in the upcoming season, as a few familiar faces will make their return to the Garden State. Other items of note as we look through the Devils new schedule include:
A league-high 22 sets of back-to-back games, meaning that Martin Brodeur & Cory Schneider will possibly be splitting most of those.
A five-game road trip in early October (Edmonton, Vancouver, Calgary, Winnipeg, Ottawa) that will be the team's longest of the season.
A five-game home stand in March (Boston, Minnesota, NY Rangers, Toronto, Phoenix) which is their longest of the season.
Home & homes with Carolina (November 27 & 29), Montreal (December 2 & 4), and Detroit (March 4 & 7).
Here is what I think the five games are that Devils fans have already circled on their calendars as they wait for October and a new NHL season to get here:
October 8 at Vancouver: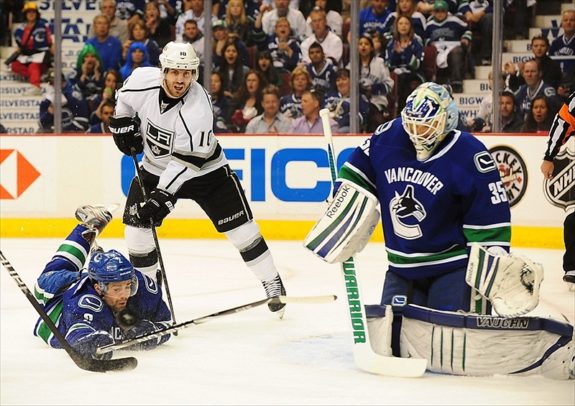 New Jersey traded their first round pick this year to acquire Schneider and most are already thinking that this game could possibly be his Devils' debut, as they will play the night before in Edmonton in the second of back-to-back games early in the season. Coach Peter DeBoer usually has a good sense of these things and may indeed have the former Canuck start against the team that shockingly traded him for a single draft choice. This will also a reunion of DeBoer and new Canucks coach John Tortorella who had some interesting moments when the latter coached the Rangers.
Both coaches showed their fiery side during Game 4 of the 2012 East Finals:
November 15 vs. Los Angeles: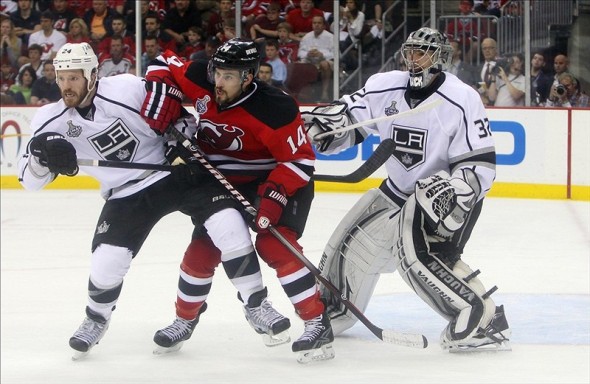 Devils fans never got their chance to reign boos down upon the team that ousted theirs in the 2012 Stanley Cup Finals and they will finally get their chance in the second month of the season. New Jersey lost the first two games of that series at home in the Prudential Center, in overtime, but a break here or there and they could have been the team that was up two games to none heading back to the City of Angels that June. Because of the lockout last season the Devils and Kings never played against each other, but this upcoming season they will play two times in six days — the second game will be November 21 at Staples Center.
January 26 vs. New York Rangers @ Yankee Stadium: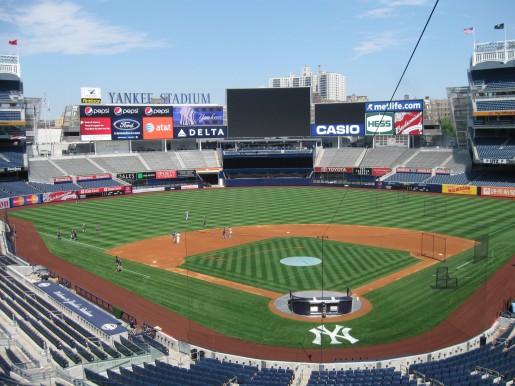 To the surprise of many the Devils will be involved in an outdoor game, as the NHL expanded the number of games in the elements from one to six this upcoming season. New Jersey isn't the most glamorous team and their fans often think the league gives them the short end of the stick, but they will be the home team as they face off against their Hudson River rivals in the first of two games at the House That Jeter Built; the Rangers will also play the New York Islanders outdoors in the Bronx a few days later. Many of the Devils fans will see this as a once in a lifetime opportunity to go to or to even watch on their televisions, and for Brodeur it will likely be his only opportunity to participate in such an event.
March 20 vs. Minnesota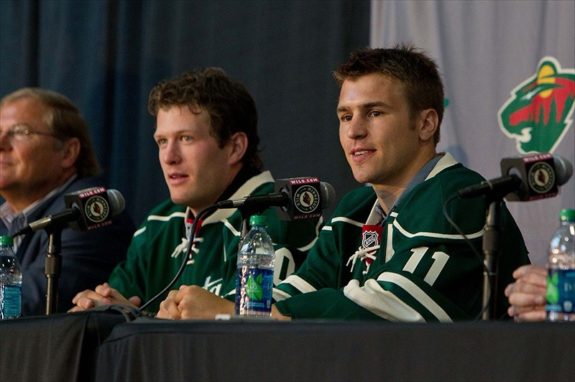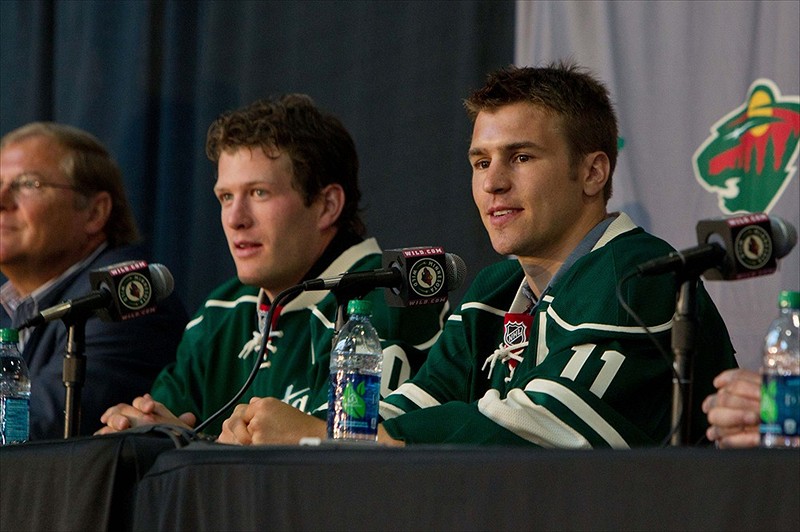 There's no hiding it that this is the game that most fans have been looking forward to since July 4, 2012. When that day finally comes, New Jersey fans will have waited about 21 months since their former captain Zach Parise returns to the Prudential Center in a visitors jersey. Make no mistake about it, some will applaud him, but the majority will boo and voice their displeasure when he hits the ice, touches the puck or his name is announced. Just like when Bobby Holik & Scott Gomez returned to boos, Parise will get the same treatment and as paying customers that is their right.
March 23 vs. Toronto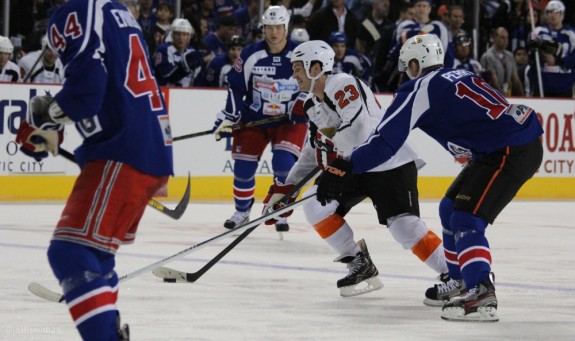 Just like Parise a few days earlier, David Clarkson will likely be showered with venom and booing when he makes his first trip to New Jersey in a white Maple Leafs no. 71 jersey. The boos may not be as loud because fans may be hoarse from all of their yelling and screaming three days earlier, but Devils fans clearly felt hurt when he left this past summer to join his hometown team. Clarkson became a fan favorite with his style of play and the path that he took to the NHL as an undrafted free agent. It will be interesting to see if Clarkson plays nervous or not in his first trip back to the only NHL arena he ever called home. Like with Parise (November 3), Clarkson will have already faced New Jersey earlier in the season when they visit the Maple Leafs (November 8).
You can view the entire 82-game schedule for the Devils here:
http://devils.nhl.com/club/schedule.htm
Dan Rice can be reached via Twitter: @DRdiabloTHW or via Email: drdiablo321@yahoo.com
Dan Rice is in his 9th year of reporting for THW & has covered NJ Devils home games for 15+ years at various websites. He began his journey working for legendary broadcaster/writer Stan Fischler from 2002-04 & completed an internship at the ECHL; he also has been writing features for the NWHL (nwhl.zone) website since 2016.