Known for their defensive prowess, the New Jersey Devils also have a history of players who could rack up points. Some players came and went, one was a Devils lifer and yes, there's one defenceman.
Below, we check out the top five scorers in the history of the Devils:
5. Scott Niedermayer – 476 points
We drop the puck on this list with a Hall of Fame defenceman and a member of the NHL 100. From 1991 to 2004 the smooth skating Niedermayer led the Devils rush and piled up the points.
With the Devils, No. 27 amassed two seasons of more than 50 points, five with more than 40 and 11 with more than 30. The lone Norris Trophy winner in franchise history recorded seven seasons of double-digit goals. Winning three Stanley Cup titles in red, black and white, Niedermayer topped all postseason scorers with 16 assists and 18 points in 2003.
4. Scott Gomez – 484 points
Another Scott on this list, this one is Gomez. Between two stints in the Garden State, the Anchorage, Alaska native established himself as a playmaker right away. The 1999-00 Calder Trophy winner totaled 70 points and helped the Devils win their second Stanley Cup title.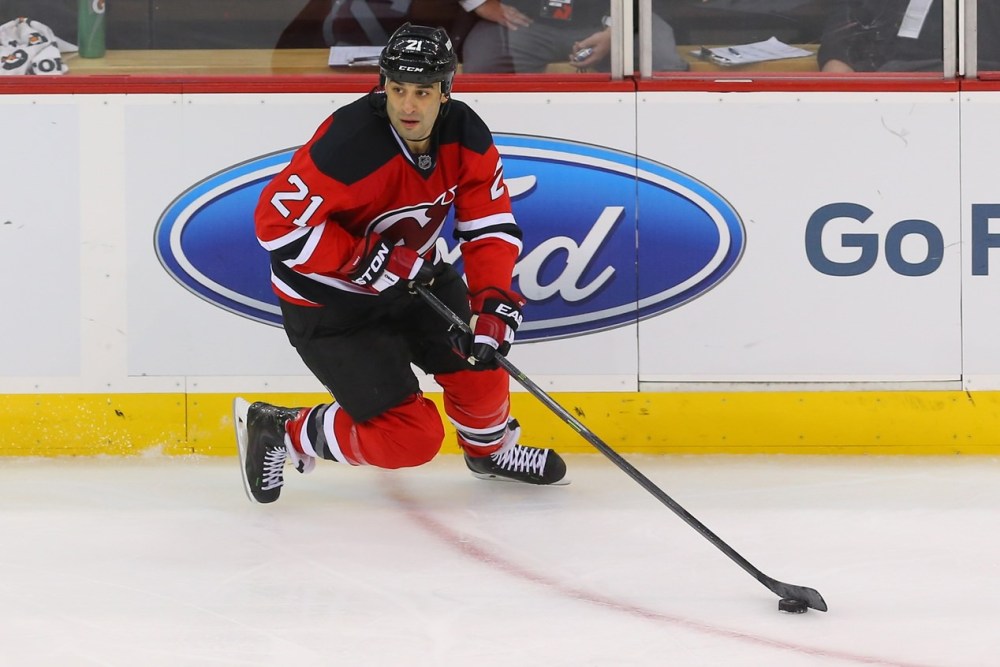 Help is the operative word when describing the Devils setup man. Gomez registered three seasons with more than 50 assists, six with more than 40 and his 56 led the league in 2003-04. His 0.80 points per game rank sixth in club history. In 2005-06, Gomez posted a career-high 84 points, in a season which saw linemate Brian Gionta notch a franchise best 48 tallies. Those 84 points are the seventh highest in a single-season by a Devils forward.
3. Kirk Muller – 520
Next, we go retro with captain Kirk Muller and 80s hockey, where points were plentiful. In seven seasons with the Devils, Muller was a four-time All-Star. From 1987 to 1990 the Devils left winger had three consecutive campaigns of more than 30 markers.
When the club reached the postseason for the first time in 1988, the Kingston, Ontario native topped the team with 94 points. The 94 point season is tied for second-most in a single season in franchise history. His 86 points in 1989-90 place him sixth on the Devils single-season scoring list as well.
2. John MacLean – 701
Johnny Mac also played during an era of high scoring, spanning the 80s and 90s. No. 15 was a force on the score sheet during his 14 seasons in New Jersey. A two-time All-Star, MacLean could fire it into the net.
From 1988 to 1991 the Oshawa, Ontario native recorded three consecutive campaigns of more than 40 goals. In 1990-91 the Devils right winger set a career high with 45 tallies. His 87 points in 1988-89 were also a career best. Those 45 markers are tied for third most in a single-season in club history, his 42 in 1988-89 rank sixth highest and his 41 in 1989-90 are tied for seventh most. MacLean's 87 point season is the fifth highest among Devils forwards. Plus, his 1.18 points per game in 1988-89 are tied with Muller for a best single-season mark with the Devils.
1. Patrik Elias – 1,025
Playing parts of 20 seasons with the Devils, Elias holds essentially every franchise scoring record. Two lockouts robbed him of at least one year of his prime and still, he racked up a ton of points during the dead puck era.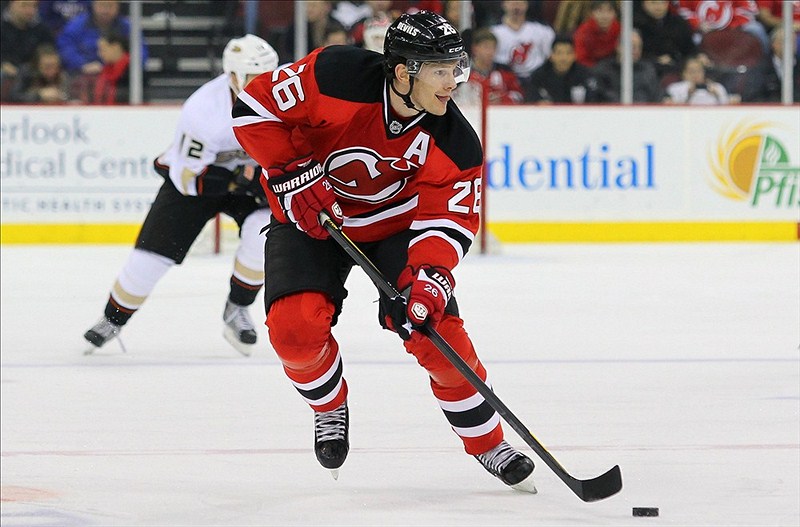 No. 26 is No. 1 in club history with 1,025 points, 408 goals, 617 assists, 382.8 goals created, 80 game-winning goals, 279 even-strength goals and 113 power play goals. Where single-season marks are concerned the Czech forward recorded a franchise-high 96 points in 2000-01 and his 1.17 points per game rank third from the same season. St. Patrik's 40 tallies in 2000-01 are the ninth most in a single-season in club history.
A four-time All-Star and two-time Stanley Cup champion, Elias' 45 tallies, 80 helpers and 125 points in the post-season are also tops in franchise history.
Michael Gwizdala covers the New York Islanders for The Hockey Writers. Michael is also an Associate Producer at WNYT NewsChannel 13. Additionally, Michael was once a Media Relations intern for the AHL Albany River Rats. Michael is a graduate of The College of Saint Rose in Albany, NY.